Commission info;
Open

Commission InfoSketch - 10

s
+ 3

s for 'Messy' Lineart, but sketch lines will still be visible.
+ 5

s for Proper Lineart, but sketch lines will still be visible.

Lazy Lineart - 13

s
Proper Lineart - 15

s
Airbrush colouring - 18

s
Proper colouring - 20

s

+ 4

s for watercolour shading
+ 5

s for airbrush shading
Any extra character, will be the same cost as the first one.
Lazy background - 20

s ; Without character/picture in foreground.
Lazy background - 20 [Points]s ; With character/picture in foreground. But character prices are above/below.
Small Background - 20 [Points]s ; Without character/picture in foreground.
Small Background - 20 [Points]s ; With character/picture in foreground. But character prices are above/below.
SMALL BACKGROUND EXAMPLE;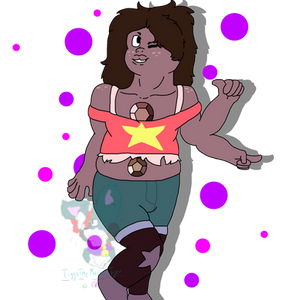 Complex background. - 50 [Points]s ; Without character/picture in foregro
Only ask for Commissions in notes, or the comments in that journal!Art Trade info;
Open

Art Trade infoI might start my half before you submit yours, but I will only submit my half of the Art Trade after you have submitted yours. Depending on your half, and how much effort you will put into it, I will put that much effort into it.
I won't accept;
- NSFW
- Nudity
- Sexual Themes
- Any fetishes
I will accept;
- Animals (Anthro and/or feral)
- Humans
- Inflation fetish
Only ask for Art Trades in notes, or the comments in that journal!Request info;
Closed

Request Info [CLOSED]I will only accept it if I'm up to it, or if I'm not busy.
I won't accept;
- NSFW
- Nudity
- Sexual Themes
- Any fetishes
I will accept;
- Animals (Anthro and/or feral)
- Humans
- Inflation fetish
These requests are closed for the moment, as too many people are asking for these. Either go to the Art Trades journal, or Commissions journal. The links to them can be found on my deviantART page, on the featured deviation widget.
Only ask for Requests in notes, or the comments in that journal!
~~~
Waiting on;
Request from
WinterWolf10
Small comic request from
cyberdragon5
(Waiting on story)
Commission from
SpoopyPapsy
Art Trade with
SirNopeAlot-Central
Art Trade with
KingMarcass
Request from
Mudlumps
Small comic request from
Ant-D
(Page 1 has been posted.)
Request from
LunaTheGoat
Request from
SquishySofty
Request from
BunnyBoyDL94
~~~
My To-Do List

To do listREQUESTS

DanXGoodWolf

- Bloatiolu X and Riolu (belongs to

BlueCatRiolu

)

2 of these icons left
These requests
Request for

Ask-the-FazbearJR

of this character - on hold, seeing as this account has been deactivated

Request for

Starworksrly

of this character

~~~
GIFs ftw
~~~
Skype
- katmw101
Discord
- twinArmageddons*#8828

Ask before you request to become contacts. I might deny it if I haven't got a clue who the hell you are!Pokémon GO
- Tiggsygoo / tiggsturd

Pesterchum
- disdainfulDescent (or) travellingFeline

((For Pesterchum, I'll be acting as the character depending on the pesterchum handle i'm on))
~~~