IMPORTANT NOTICE - ALL THE MONEY GATHERED FROM COMMISSIONS ARE TO BE DONATED TO THESE TWO ORGANIZATIONS:















Commissions are open!

+What I will draw:

-Fanart (series, games, etc...)
-Original characters
-Animals and creatures
-Anthro

+What I will NOT draw:

-Yaoi/Yuri/Hentai or anything else related
-Characters with no previous concept designed (explanation below)
-....that's all I guess

If you are going to ask for a commission, please send me some references of the character you want me to draw.
And I won't be accepting any request to draw a concept of your character based only on description. Designing a character takes a lot of time and money and it's not something that I'm willing to do as a regular commission.
And since my drawing styles shift a lot, if you want something specifically, please let me know or else I'll just go with the flow






Prices:

Colored:
Waist up shot ( no BG**) - $30 (+25 for additional character)
Full body ( no BG**) - $45 (+40 for additional character)
Samples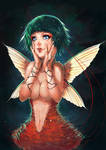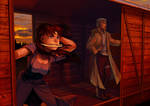 Chibi (colored) - $5Samples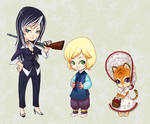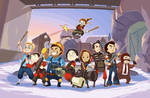 Full illustration - Not doing any at the moment @_@ But if you really want me to, you can brief me and we can talk about it.
** If asked, I can do a simple BG
Payments by PayPal. All payments upfront, or you can contact me by Note and we can negotiate depending on the commission request

ATTENTION: These commission prices are for PERSONAL use only. If you are a publisher, want a cover or illustration for some kind of book, magazine, or anything else that has profit means, then these particular values DOT NOT apply.
In progress commissions

(sketch 100% /Drawing 100% /Coloring 100%)

(Sketching 100%)

(sketch 0% /Drawing 0% /Coloring 0%)

(sketch 0% /Drawing 0% /Coloring 0%)

(sketch 0% /Drawing 0% /Coloring 0%)
.
.
.
.
.
.

Commissions OPEN - tiggerfactory.deviantart.com/j…