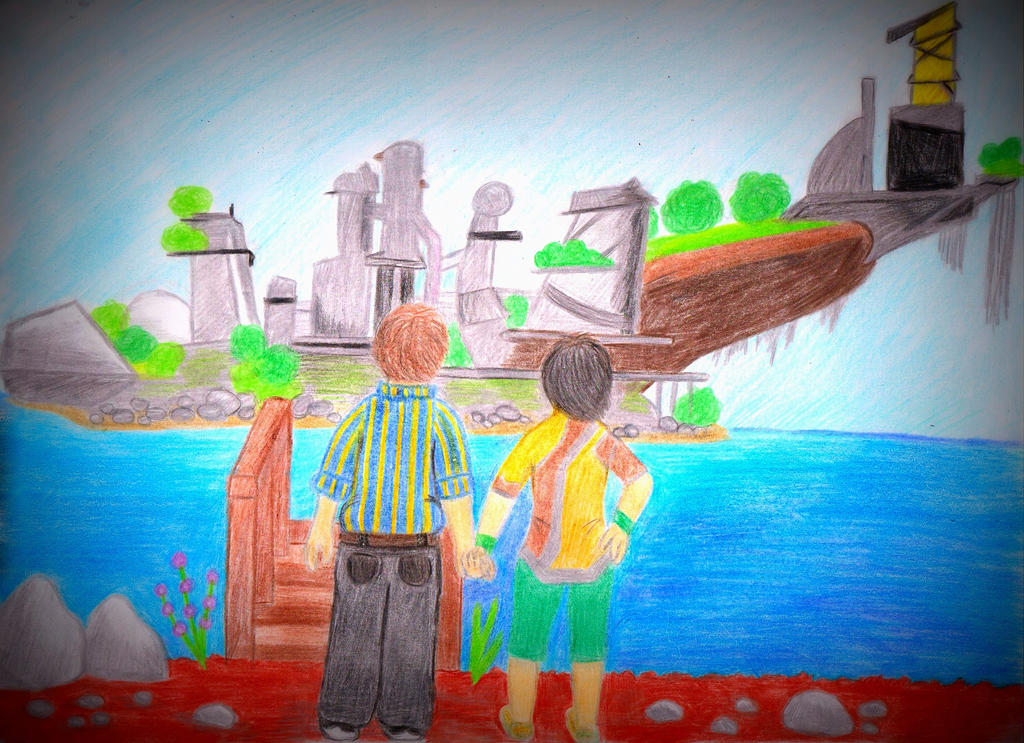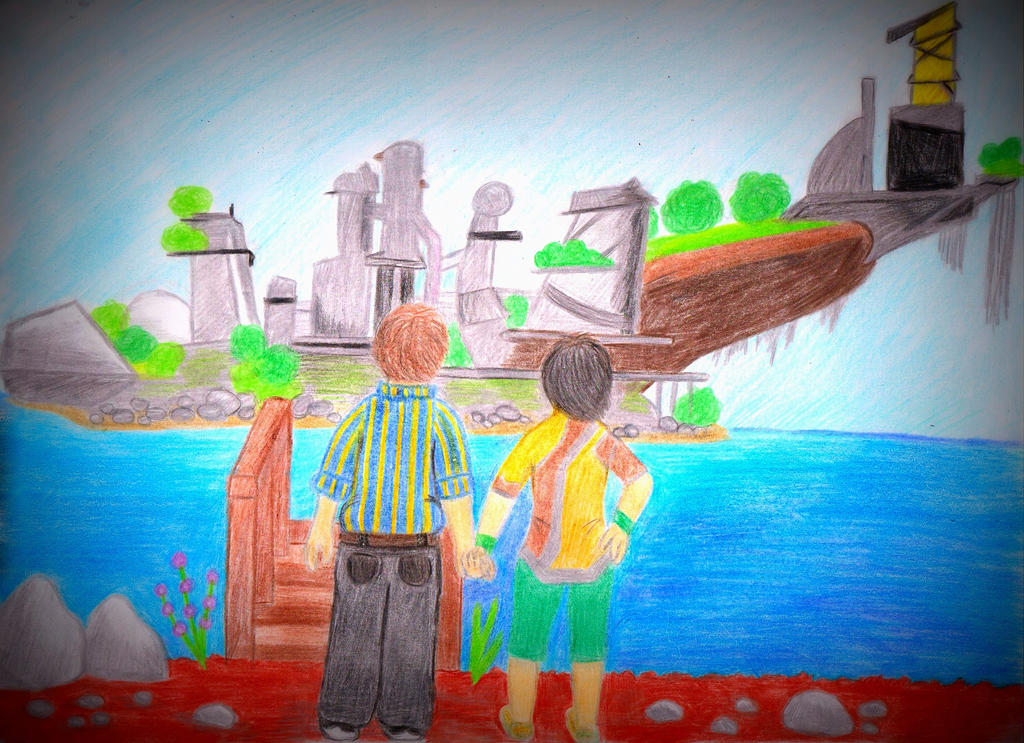 Watch
"I can't believe we actually made it"
"Well, we did"
"I'm so relieved"
"It's OK Simon, everything is going to be alright now"
So SOMA was just.... I can't even say how amazing I thought it was.
I love games that suck you in, make you think. Make you feel something.
Thought i'd try to make a bit of Fan Art, loved the gameplay after the credits so that's what I thought i'd have a go at drawing.
The ARK city was quite blurred, could just make out shapes so had to try my best to work out what the shapes were. Thought I could see some trees in there.
Also I wasn't really sure what Simon was wearing but when you look down he's wearing trainers, jeans and what looks like a stripey top so that's what i've gone for.
I've drawn them holding hands. See this however you like it's meant to be neutral but I do very guilty ship them. This is such a strong, emotional game and i'm just here like
But you can see it as the beginning of a friendship/emotional support, Simon's probably the closest thing to a friend that Catherine's had.
Anyway I hope you enjoy

Simon Jarrett and Catherine Chun belong to Frictional Games