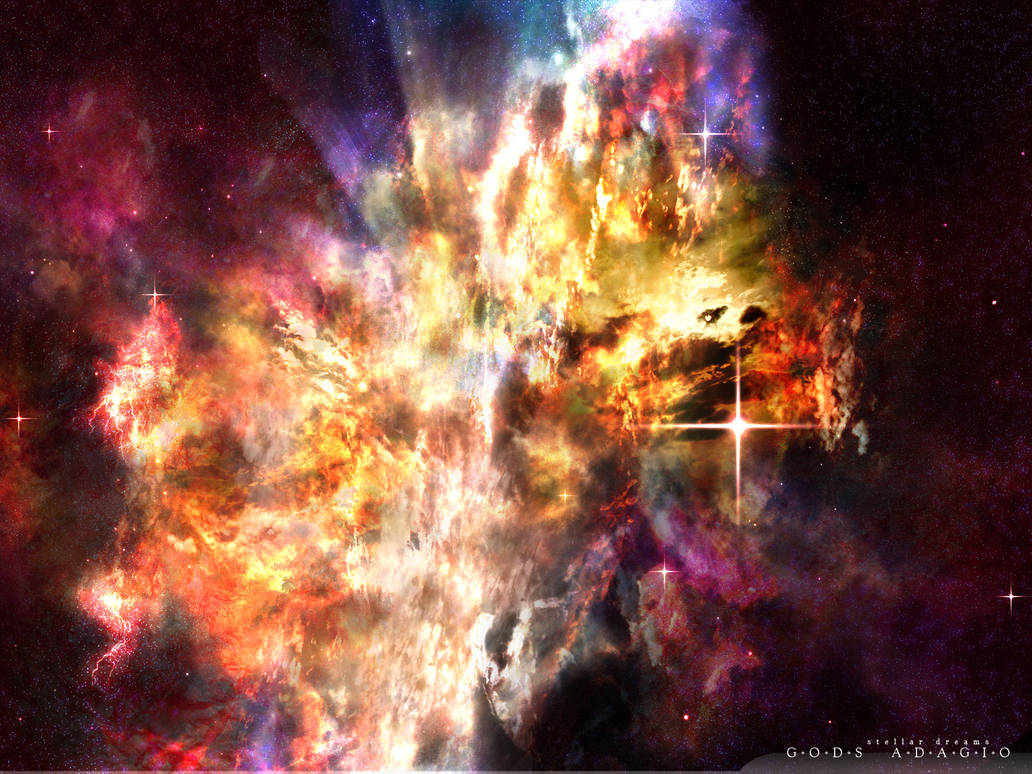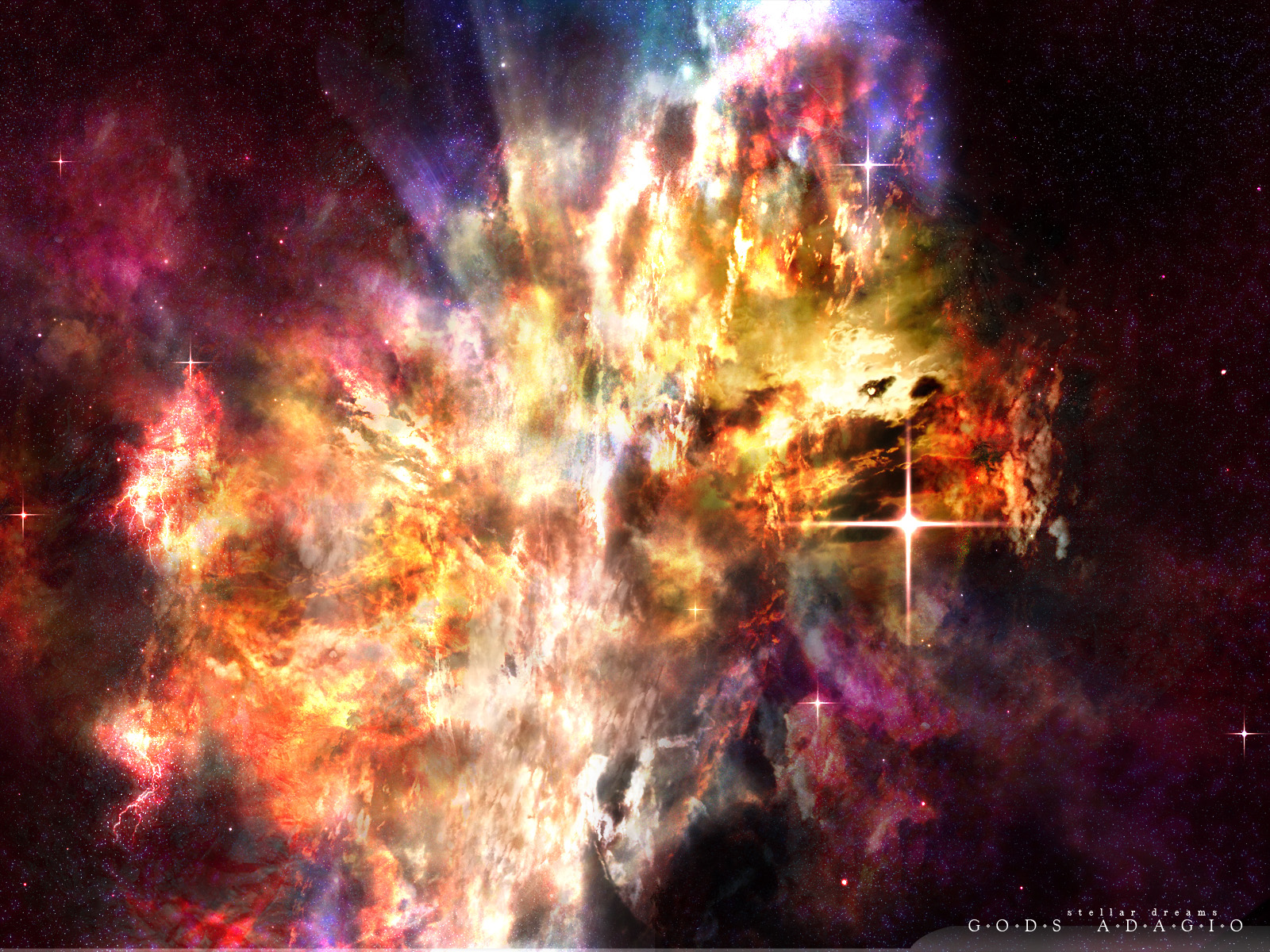 Watch
tigaer-design.com
proudly presents: stellar dreams - gods adagio
this one kept me busy the last 3 weeks. again i tried to refine my technique. my technique consists of manipulation and texturing. not the usual way through extensive brushing what a lot of other artists do. i admire artists that master the brushing technique. i'm not good at this and so i develop my own way/technique. again i used a lof oy my sky photography to finish this one up. with heavy manipulation of course. all this results in a pretty bright colored space scenery. one said in a comment on one of my recent space arts that mine have a very unique look because of the colors. must agree somehow.
stats
programs used // photoshop cs
hours of work // 25hrs
other tools // minolta dimage 7i digital camera
inspired by // hubble deep space photography
"adagio" :: n. - agagio, musical movement played slowly
photoshop file stats:
original working resolution // 3800x2700px @ 150dpi
approx layers // 100
*.psd filsize // 450mb
hours of work // 25hrs
FULLVIEW
to experience the colorful side of space art.

happy viewing...