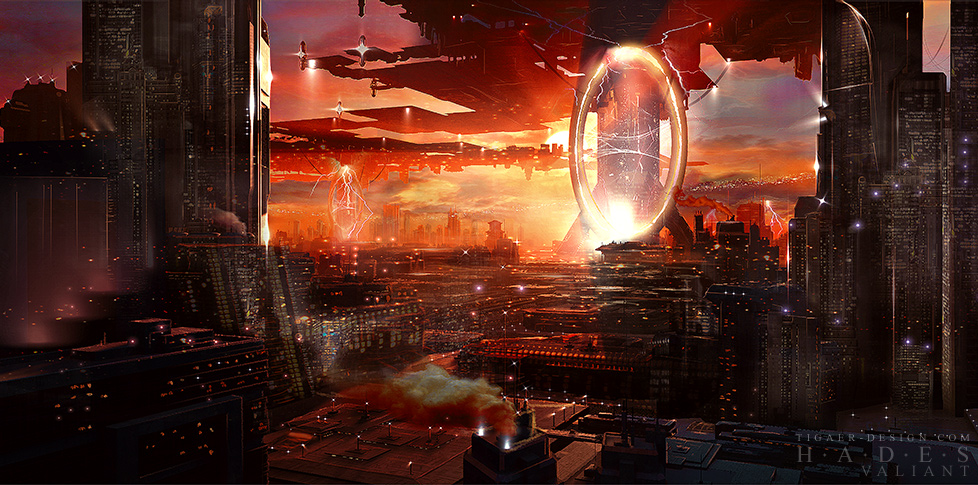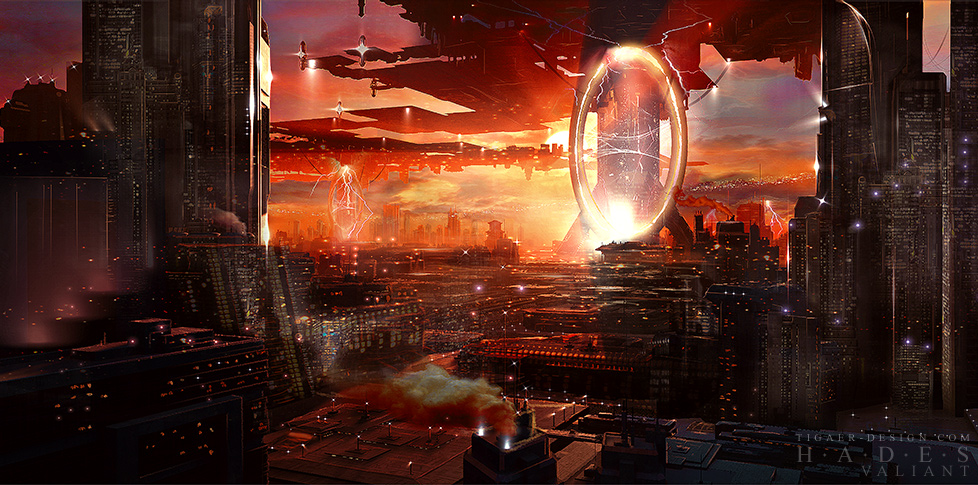 Watch
Hades - Valiant
Quick reminder: this is a concept piece. no full blown painting job. the rough look is fully intended.
The second image of the 'hades' project, and the one i really (i mean really) like. When i worked on the first image i had the idea with trying to show the same scene from another perspective. Clearly the hero objects are the huge antigrav towers again. First of all i just wanted to see if i can pull it off… and secondly i thought this would add much more depth and credibility to the concept of the world itself. I intended to create that scene similar violent as the first one but ended up with a more peaceful sunset/backlit setup. I'm a fan. And even if there already is so much stuff in my gallery, with a similar light setup, i think this one became something special nonetheless.
Basic 3d plate rendered in VUE and heavily manipulated in photoshop. The fact that i could drag over the resources from the first project, made it very easy to get the stuff done.
Wallpaper in 800x600 1024x768 1600x1200 1680x1050 here:
[link]
Original Specs:
3400px wide - 8hrs ps work - intuos3 - vue - photoshop