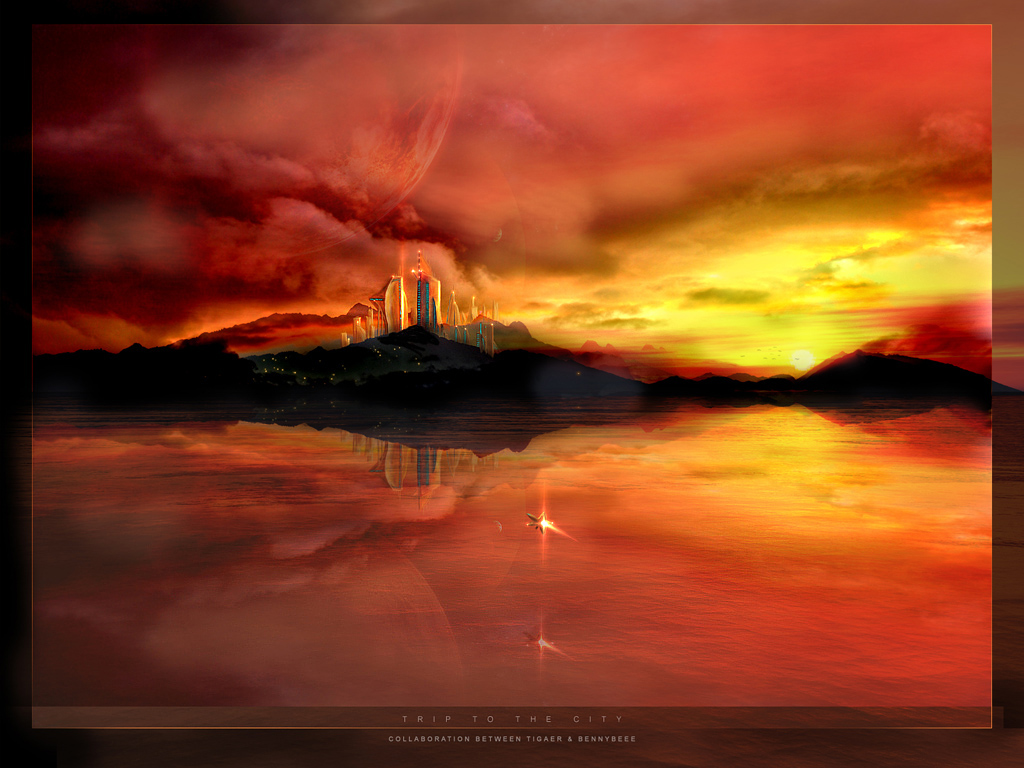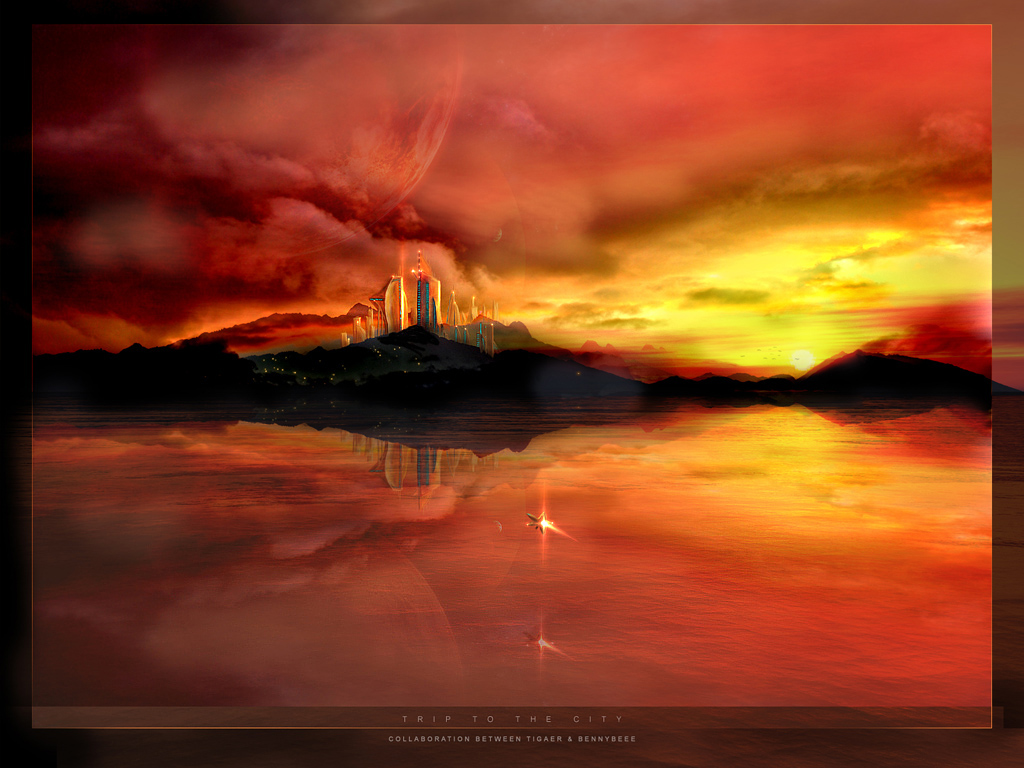 Watch
tigaer
-design.com & =
Bennybeee
proudly present: Trip to the City
no big words for this one. i rarely do quickie projects but here we have one. atm i'm learning the handling of my tablet in digital paintings. i used a little collab between =
Bennybeee
and me to train my painting skills a bit. don't expect too much since i'm sort of a beginner. though i must say i did better than i thought here.
alright... who did what here:
=
Bennybeee
created the terragen backround sourcefiles and prepared them for rendering. when i saw what he created i thought i could try something with it and... i did.
`
tigaer
created the whole manipulation work. that includes the planets, additional cloud layers, reflections and paintings.
we were definitely not going for realism here. it's a fantasy sci-fi pic and the unique look is intended. just to clear that up.
thanks for your attentions.
happy viewing!
PS:
a 1600x1200wp version can be found on =
Bennybeee
s account... there ->
[link]
wallpapers in 800x600 & 1024x768 will be available on my website.