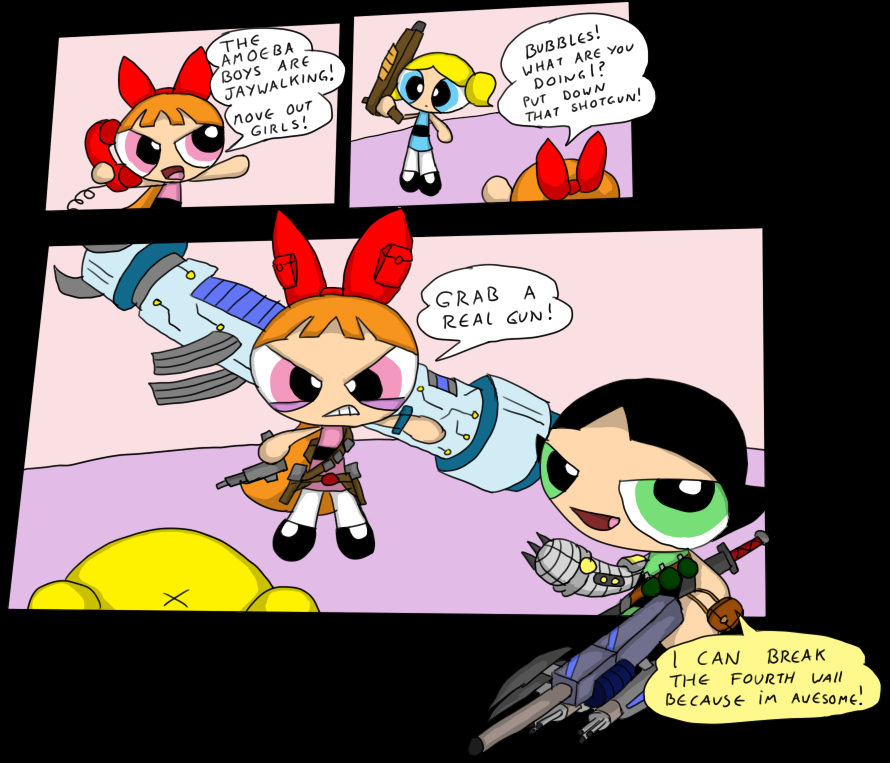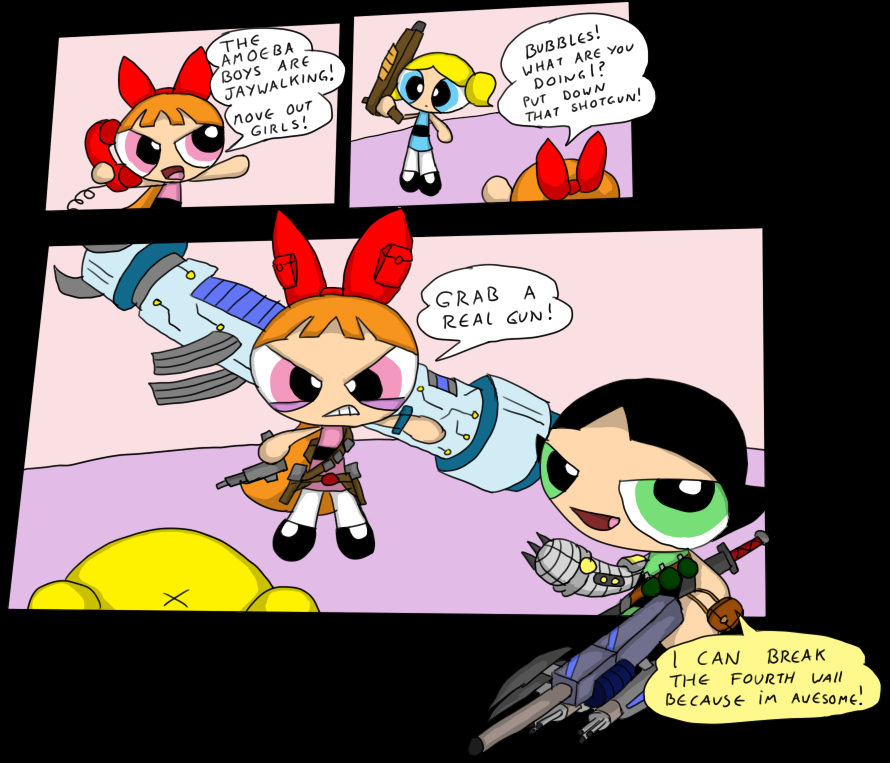 Watch
What if Rob Liefeld made The Powerpuff Girls???

Actually, I don't think I drew enough pockets...

I was supposed to do a OVER 9,000 views pic, but I couldn't think of anything worth doing so here is another in my somewhat-a-series of PPG as they might be with other writers or whatever it is i'm doing....