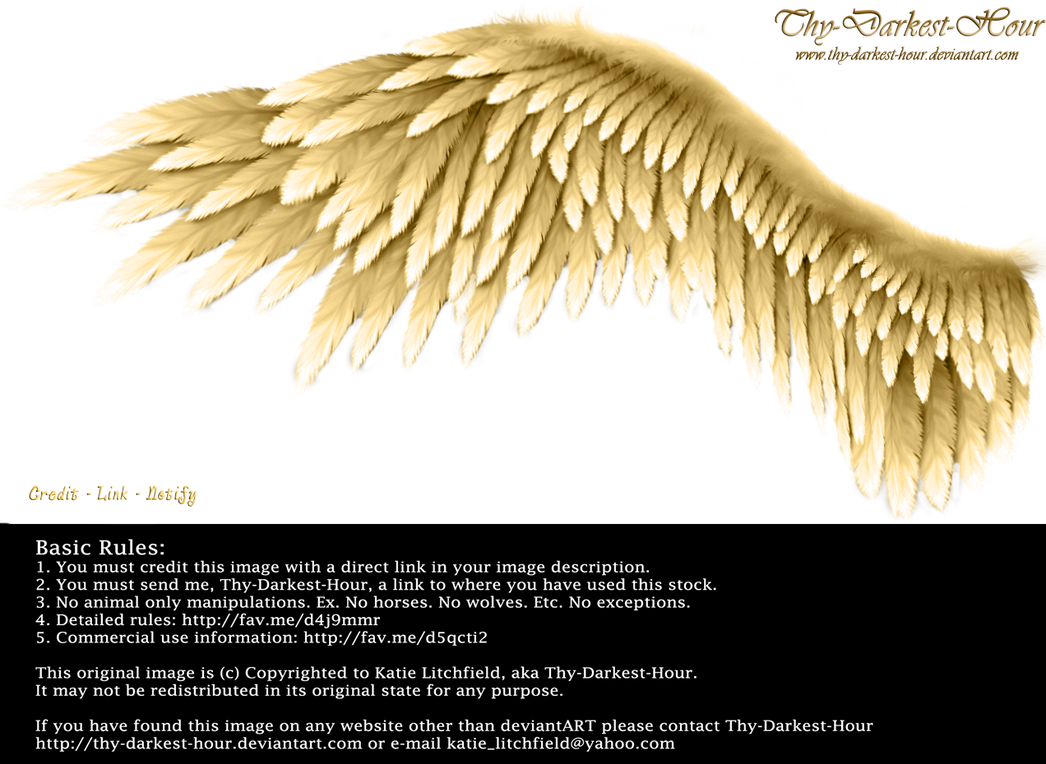 By using this stock you have read and agreed to my rules. There will be no exemptions.
It is THEFT to replicate this stock as seen here. Do you really want to feather by feather copycat someone?

Commercial Use Information:
HERE



FAVE

BEFORE you download!
This is a beautiful drawing, that is certain. The colouring and shadows look great, the feathers look like feathers even if they look a bit like fur in some places, but that might just be me.

The only problem I really have with this work is that it doesn't look like a real wing, no real birds wing is shaped like that.

But that is the only thing I do not like about this drawing and with the skill I can clearly see in this, fixing it should be easy. I find duck wings look quite cool if you are looking for a reference and google Images can supply you with more then enough photos and diagrams is you need them.

(sorry for shortness if you were hoping for something longer)
The Artist thought this was FAIR
7 out of 8 deviants thought this was fair.