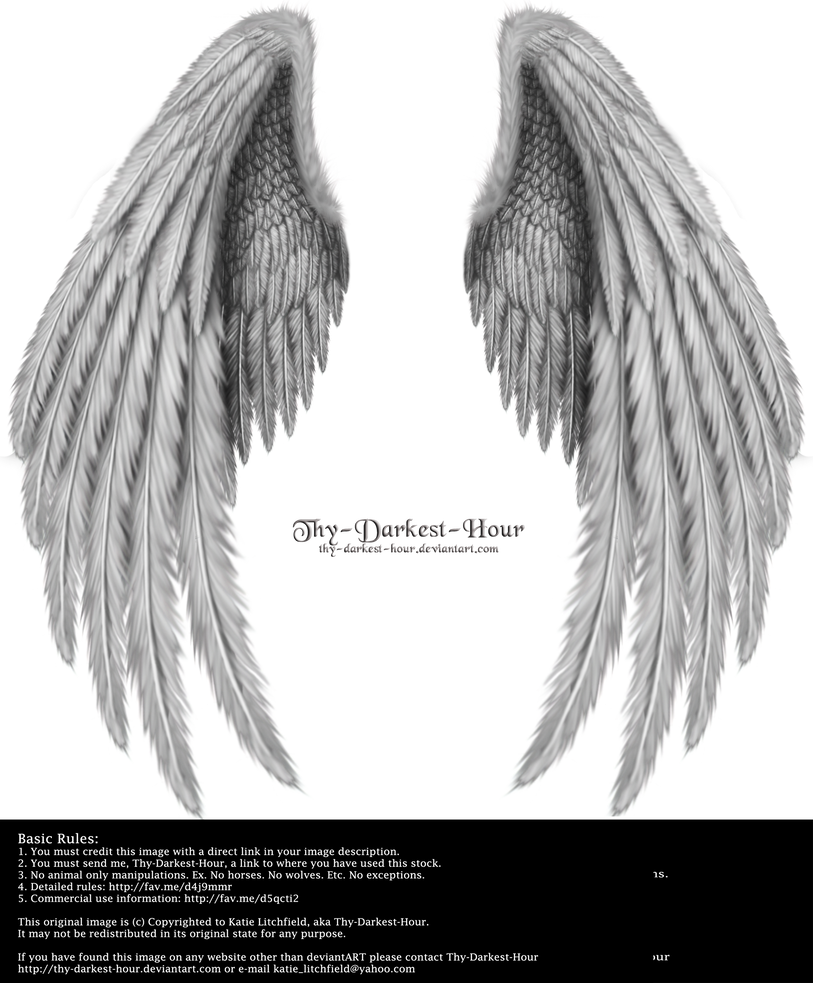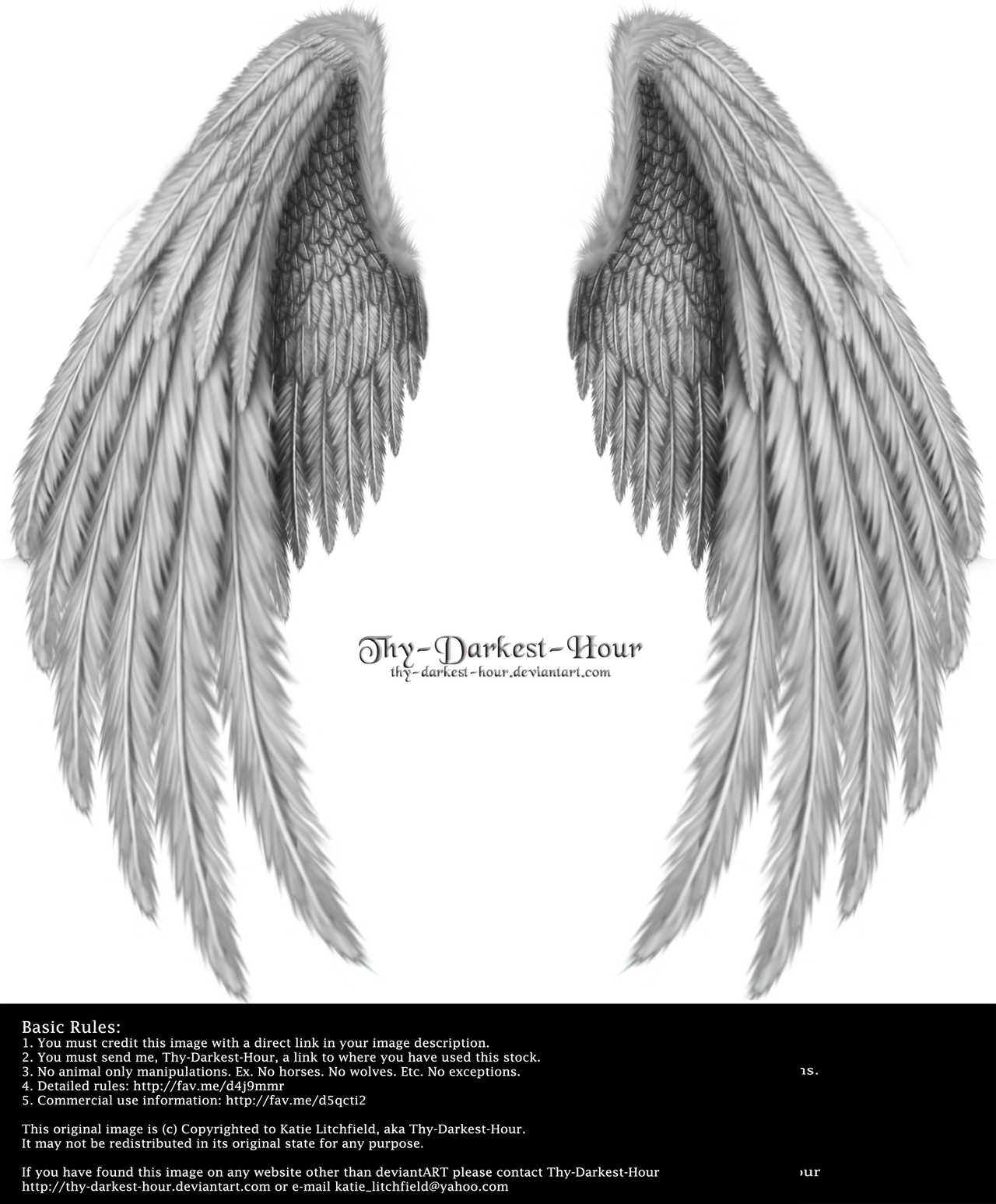 Watch

By using this stock, you agree to my rules! I will grant no exceptions.


You must credit with a direct, clickable link to this stock.


Free non-commercial use.


Commercial Use Information: Here


No placing these on line-art.
Other colors:
Fave BEFORE you download!




This image is COPYRIGHTED. Infringement will not be tolerated.
This is very well done and realistic! It is also the very type of wing that could be applied to many different things, such as angels, pegasuses or however that plural is, and even dragons! The fluff and down on the feathers are very realistic, you clearly have a knowledge of how wings should look. I studied birds and other things with wings, and I can tell you, the feathers and bones are all in the right spots. This is perfect for those who are looking for a reference on how to draw wings. The picture, and how the wings are positioned, are perfect for aspiring artists like myself.

This is a work of art. Keep up the good work!
The Artist thought this was FAIR
24 out of 28 deviants thought this was fair.
I do believe that this is a beautiful piece of stock, the texturing and details obviously have a lot of time spent on them, and a very apply-able piece. I'll start with the nitpicky things first, though.
The reason why I didn't give so well on the technique is because, (and I'll have to disagree with the person below me) the anatomy of the wing just doesn't look right. It is far too triangular in shape, especially near the base where the feathers grow back up towards the arm/bone part of the wing. (Which means this wing cannot fly, since there is nothing against the side of the creature with which to catch the wind) The wing lacks the organization and arc-shapes that a realistic wing should have, and it looks like it's all just radiating from one point of the wing at the top bend. The bone of the wing also lacks a joint, the elbow-like bend where it initially comes out from the back. The feathers themselves are too 'fuzzy', which might work for young fledgling wing-feeling, but a real wing has very stiff and light primaries and secondaries that can catch and slice the wind.
Here are a few pictures that should give an idea of the layout of the feathers of the wing, how it follows the bone/arm part.
[link]
[link]
[link]
I'm sorry if anything sounded too harsh in that, I just want to point out the technicalities of the anatomy.
I have to say, though, your painting and colours are lovely. It's very neat according to what you drew, each stroke purposeful with nice contrast in the piece.

I hope this has helped!
The Artist thought this was FAIR
30 out of 31 deviants thought this was fair.