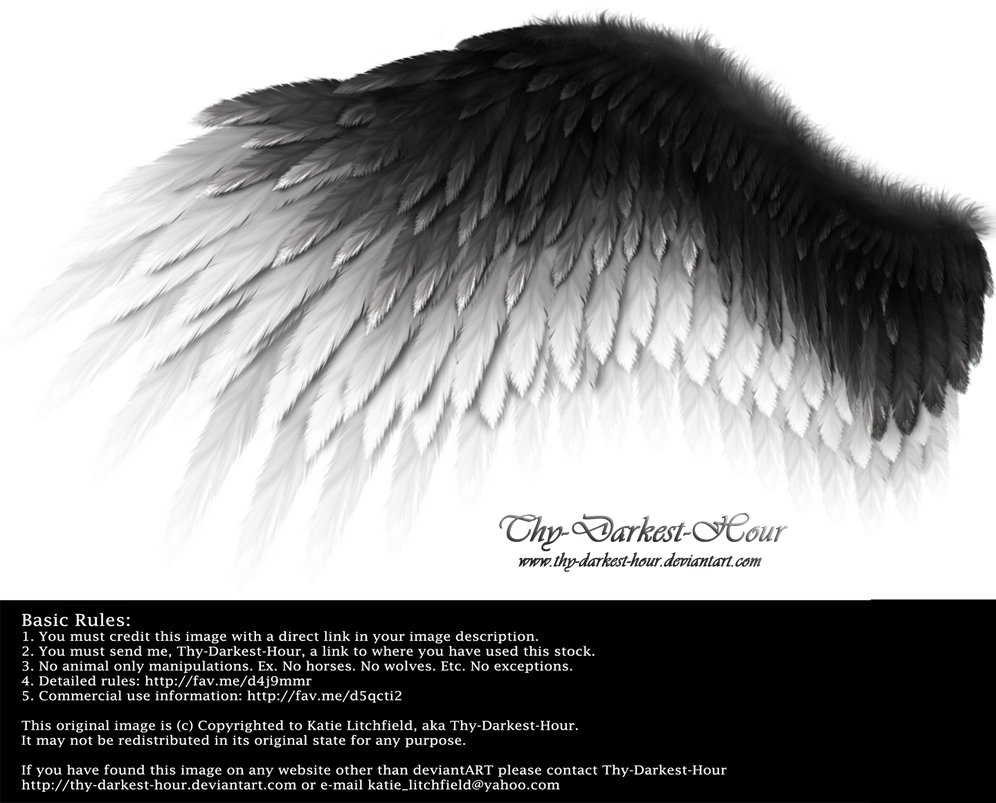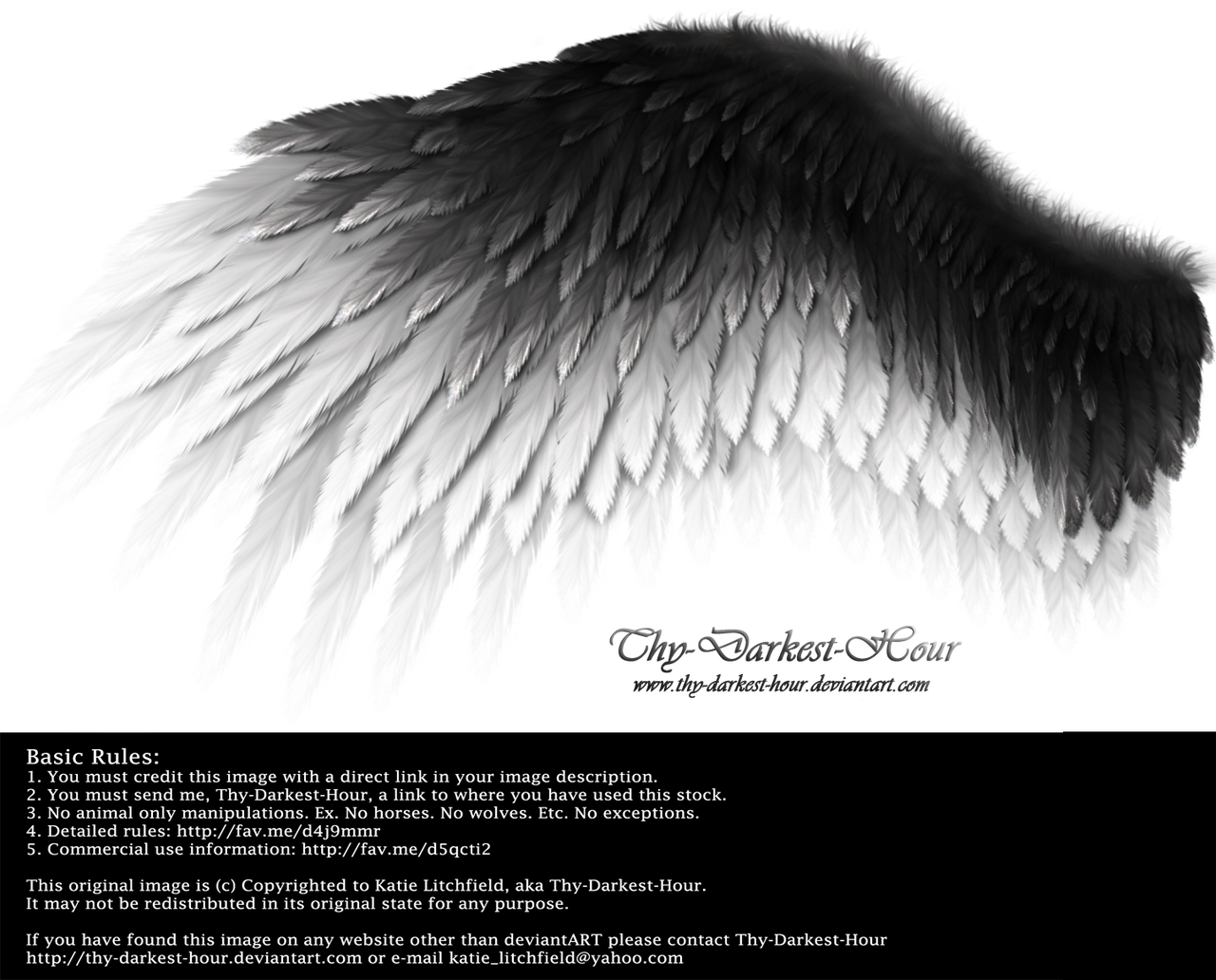 Watch

Free non-commercial use; dA prints included;

Commercial Use Information:
HERE



FAVE

BEFORE you download!
This is my first critique so I hope it's okay, I'll do my best.
I love these wings, they are neither to white nor too black. They can fit many art styles too. The way they're neither color gives a feeling of sadness that can't go away, but still is a warm being that wants to bring happiness. One would want to hold around someone with such wings but also know they they'll be okay. As some wings doesn't feel like they're ever finnished does thouse here feel finished and ready to fly as soon as the pain is futher away. Well done! Sorry if I have any typos

The Artist thought this was FAIR
17 out of 19 deviants thought this was fair.
When I see these wings it reminds me of the epic wings you see in movies like "Constantine" or other heroic titles. The details from top to bottom is completely flawless. If I had a pair of wings to fly away with, these wings right here regardless of the color I would choose in a heartbeat. I'm new to dA, and to come to a site where I feel most at home and seeing such talent like this, inspires me.
I hope you continue to create more amazing wings like this one. To me, your wings are number 1 in the world.
Outstanding job "Thy-Darkest-Hour".

The Artist thought this was FAIR
7 out of 8 deviants thought this was fair.