FAV

BEFORE you download!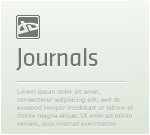 Updated Stock Usage RulesHow to Credit Me:
:bulletgreen: Creating a CLICKABLE link to my image in your description. This is not negotiable.
:bulletgreen: Comment on my stock image with the link to your deviation.
:bulletgreen: Comment on my profile ONLY when you can't find the stock you used to comment on it.

:bulletred: Do not note me with your deviation.
:bulletred: Do not comment on my profile with your deviation.
:bulletred: I will be very upset if I find out that my stok hasn't been credited.

Making Premade Backgrounds
:bulletgreen: My stock may be used to create pre-made backgrounds if specified in the image description.

Using my Premade Backgrounds


No horse manips without permission.


No line-art with this please.
Free non-commercial use, including dA prints and contests.
Unlimited commercial use 200




STOP

before you download!
Image details
Image size
4370x2316px 3.67 MB





Overall





Vision





Originality





Technique





Impact
The design of the wings is flawless, life like and almost three dimensional texture to the layers of the wings. You have both concepts of the light versus dark which makes for beautiful artwork. For years in television, movies and comics the thoughts of wings in full spread on a person's back has always been a sign of strength. The idea comes from birds in flight that have their wings fully spread. It is not easy to give a dark image the texture and three dimensional feel that Katie Dawn has accomplished. This artwork was the best wings I have ever seen and the PNG file is flawless as well.