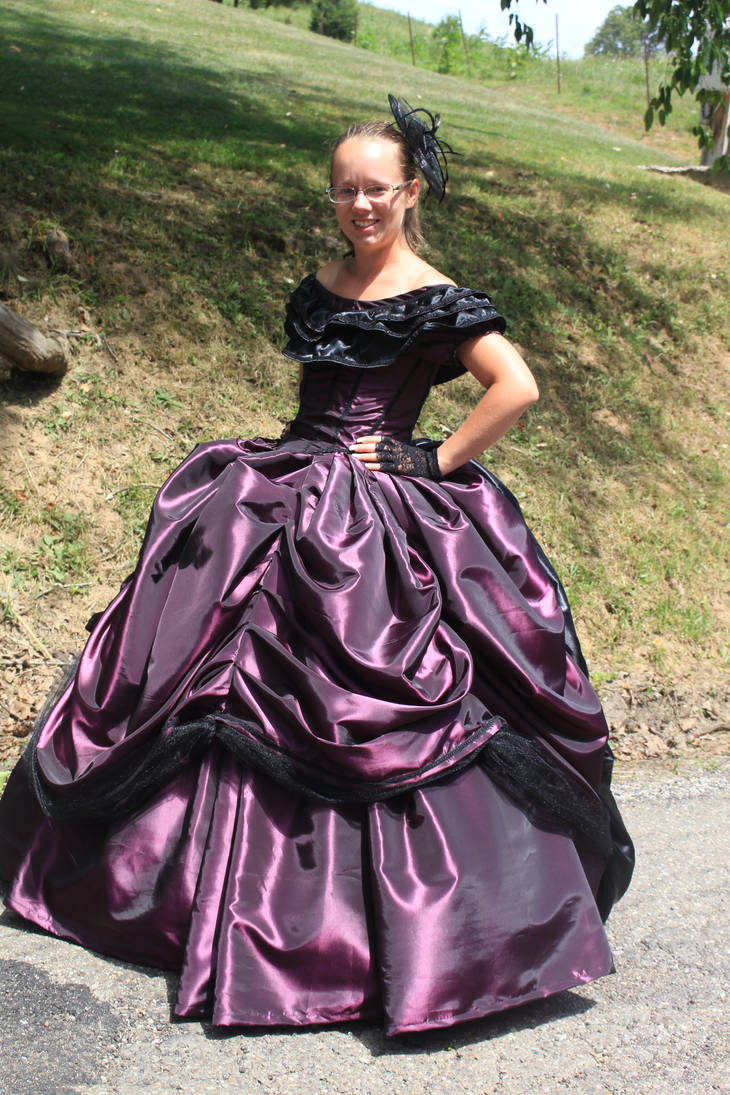 Watch
While I loved my white and black damask patterned ballgown from 2016, I wanted to make something even bigger, more elaborate, and in general. I always try to top my previous creation. I hope you love this as much as I do! I sewed this using a standard sized 34 X 26 mannequin I purchased on Ebay for $35 and never tried it on until I was completely finished. There are two petticoats under this dress but something additional needs to be added as the front is very heavy. My sewing machine was very displeased with that many layers of taffeta, but by some miracle, no needles were broken.

Fantastic dress great balance to the shape. I have one complaint though, your glasses aren't correct for the period.
Reply

Thank you so much, the back does need weighted though, the heaviness of the front tends to push down on the hoop. lol, one must be able to see

I wish it were otherwise.
Reply

Reply