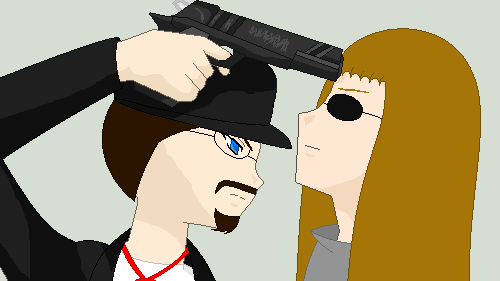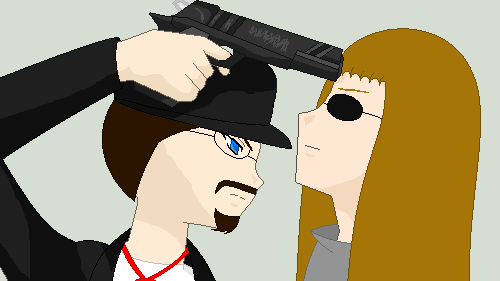 Watch
"But I'll Enjoy Kicking Your Ass"
This is an art trade for


, she asked for her two favorite critics, the Nostalgia Critic and the Necro Critic, getting ready for a fight

, I love how it came out! <3, not sure about the Critic's hair though, it would have gone better if the base had an ear on it but sadly I can't draw shit like that

, anyway enjoy, and I hope ya like it Bri!

Nostalgia Critic © Doug Walker
Necro Critic © Gareth VanCamp
Bsse ©

[link]

lol, if anyone ever points a gun directly at MY head, I hope I look half as cool as him

Reply

This would be one awesome fight. I WANTS
Reply

what's this critics thing? :U

also cool! GUNS!
Reply

Reply

WAAAHHHHH!!! I LOVE IT!!!! X3 Thankies so muchies!!!!

Reply