Before you decide on the commission you want, please read the terms of service at the bottom of the journal.
Frequently Asked Questions
How long have you been an artist?
I've been an artist for eight years now; I started when I was in middle school.
Have you taken any classes?
I'm attending a private University in Texas, and I've taken a variety of classes at the collegiate level as I pursue my Bachelor's in Fine Arts.
What methods of payment do you take?
I take Paypal only for online transactions. If you know me irl, we can arrange a cash transaction or other means of payment, but online I only take paypal.
Do you ship commissions?
Yes, but that comes with an extra shipping and handling fee. It's pretty basic, and a lot less expensive within the United States.
How do I commission you?
Send me a note and fill out the following:

Commission type: ((full body no bg, torso with bg, etc.))
Relationship: ((only if several characters))
Basic idea: ((pose, mood, background etc))
Special requests: ((optional; would you like a medium not listed, i.e. charcoal, paints, etc))

We can communicate from there on about what you'd like.

Can I upload my commission to my gallery?
NO. Do not do this without my permission, I don't care if you credit me. ASK ME FIRST.
Why don't you offer paintings/prints/other media?
"Don't offer" is such a strong phrase...it's a lot more time consuming to get canvas/prepare paints, and printmaking is twice as work-intensive. I am willing to venture into mediums such as charcoal or pastel, but I don't have much experience/access to them and I'm not quite ready to offer regular commissions for them.
If you are especially insistent/eager for me to use a different medium, we can definitely talk about it and figure a price if you'd like.
(As far as non-printmaking prints go, i.e. ones you buy in an online store, I have not yet chosen a website/vendor but that's in the works. More demand will push this up my priority list.)
Comfort Levels


WILL DRAW:
Animals, humans, fantasy creatures, blood and violence, nudity.

MIGHT DRAW:
Machinery, architecture, vehicles, various mythological/religious works

WONT DRAW:
Pornography, gore (excessive), hate art
Prices
Traditional Art
(currently pencil and markers only. Prices listed refer to pencil drawings except where noted. Marker drawings will come at separate cost.)

Sale/Discount


Wolf-themed works/concepts 10% off (any category*)

Sketches $7-10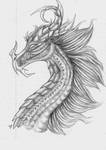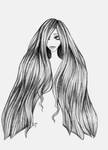 Character Only Art
(no backgrounds)

Full Body Picture

BW $30-45; Colored $35-50 ;
$8 per extra character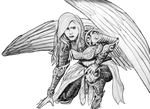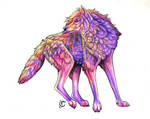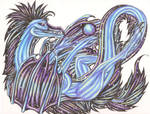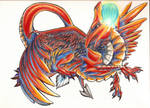 Torso or Headshot

BW $20-35; Colored $25-40;
$5 per extra character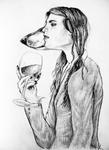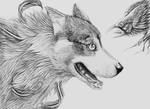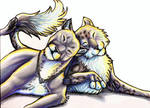 Full Art
(backgrounds)

Simple Background

BW $65-80 for full body; Colored $75-90 for full body;
$10 per extra character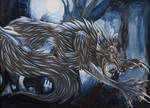 BW $55-70 for torso/headshot;Colored $65-80 for torso/headshot;
$8 per extra character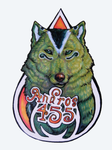 Detailed Background

BW $85-105; Colored $95-115 for full body;
$10 per extra character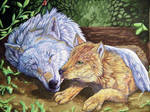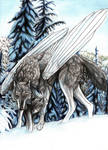 BW $95-115;Colored $105-125 for torso/headshot ;
$8 per extra character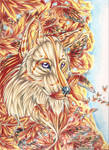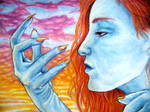 Misc.


ACEO Cards

$10-15, background included, colored.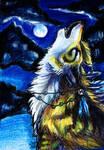 Chibis

BW Marker $15, Pencil $13
Colored Marker $20, Pencil $17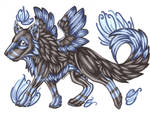 or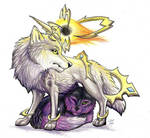 Please keep in mind all prices are estimates. Price may vary based on specific requests, size of paper, material used, etc. I WILL BE VERY FORWARD ABOUT HOW I'M CHARGING AND WHAT I'M CHARGING FOR IN OUR CORRESPONDENCES.
For reference, the listed prices are for colored pencil/graphite pencil drawings on bristol paper, excepting ACEOs and Hyper Realistic art.
Terms of Service
BY COMMISSIONING ME, YOU ARE AGREEING TO NOT REDISTRIBUTE OR OTHERWISE MISUSE MY ARTWORK WITHOUT MY WRITTEN PERMISSION.

If you want your commission mailed to you: by commissioning me, you are agreeing to withhold my personal information (do NOT share my name, address, etc. without my explicit written permission)
You must agree to pay 50% of the Commission Price up front before I start sketching
Full refunds only applicable on sketches (including the 50% up front).
Cancelled commission refunds exclude the first payment (refund will not include 50% up front).
Book covers, merchandise, and/or any other distributing of the commissioned artwork you want from me will come with other charges and conditions.
If you have a deadline, please be explicitly clear in your note.
By commissioning me, you are consenting to these terms and conditions

Thanks to Deestracted for the commission page concept/layout.