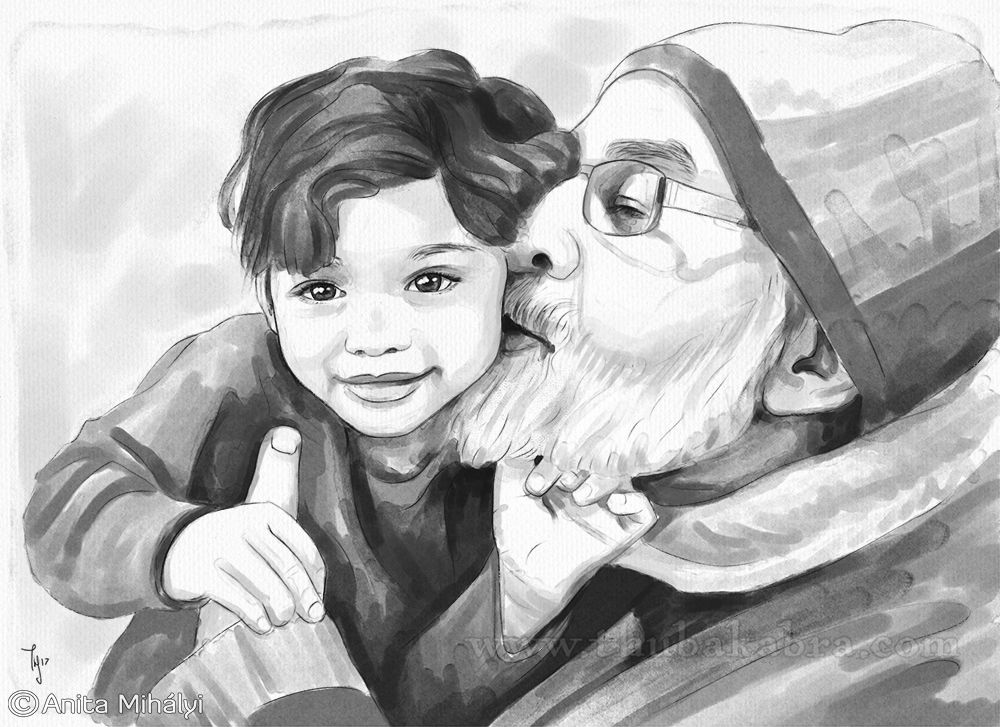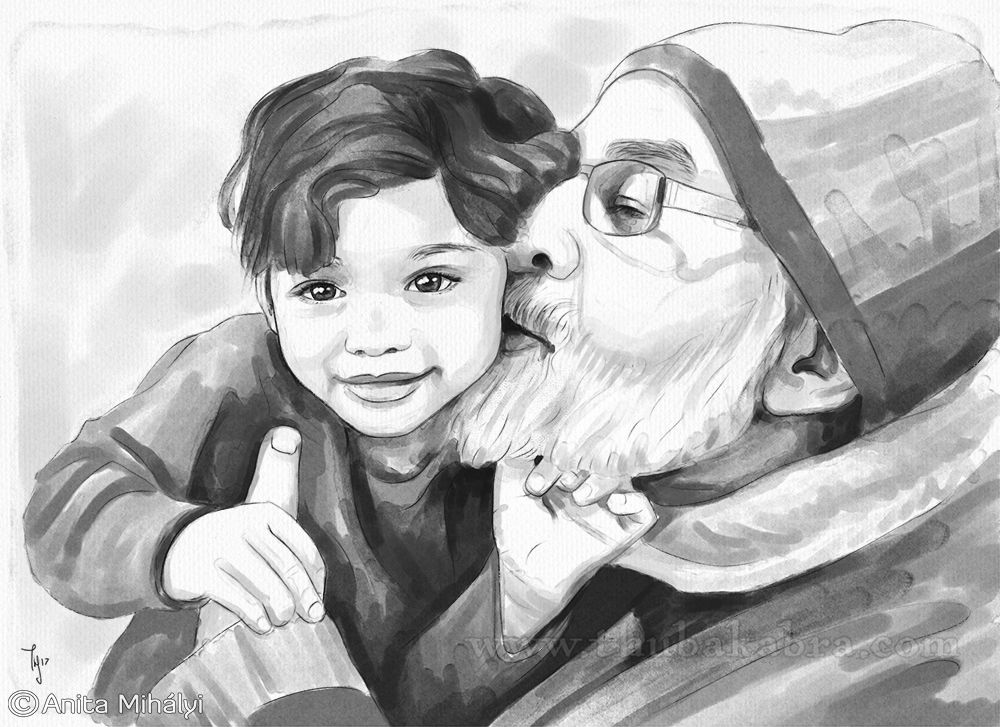 ---
Commissioned art. I had a little bit blurry, small photo but I managed to work from that. Love to paint in this watercolor style.

And I'm so glad that finally I can share some of these works with you! If you are still there.

Yeah I know, it was a long time, heh?
---
Do not download and submit this file anywhere. Understand that you simply have no right to submit this artwork without my written permission.
If you do differently, you are a thief, whatever your purpose is.

Cuki kép! A gyerkőcöt is jól elkaptad (szerintem nehéz gyereket rajzolni), tetszik a tekintete.
Reply

Köszi!

Szerintem annyira nem vészes, kis kerek formái vannak, ami kevesebb gondot okoz tónusozástól.

Mondjuk arra tényleg oda kell figyelni, hogy ne legyen túl kemény vonás, mert rögvest 80 éves lesz belőle.xD
Reply

So cute!! I can feel the grandfather's love...
Great piece!
Reply

Reply

Reply