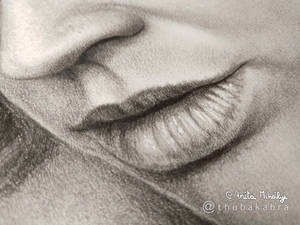 Detailed review of your work
If you'd like, I can take a look at one of your works each month and I can give you some advice. Or you can just give me some more support. :)
---

Description
A commission for a friend.

B4 new paper, graphite pencils.
Reference:
whereseric.com/sites/default/f…
Help me create more by supporting me on pateron
Subscribe to my channel for tutorials, timelapsed videos
Art prints, Originals for sale.
Do not download and submit this file anywhere. Understand that you simply have no right to submit this painting without my written permission.
If you do differently, you are a thief, whatever your purpose is.
Image size
687x900px 449.42 KB