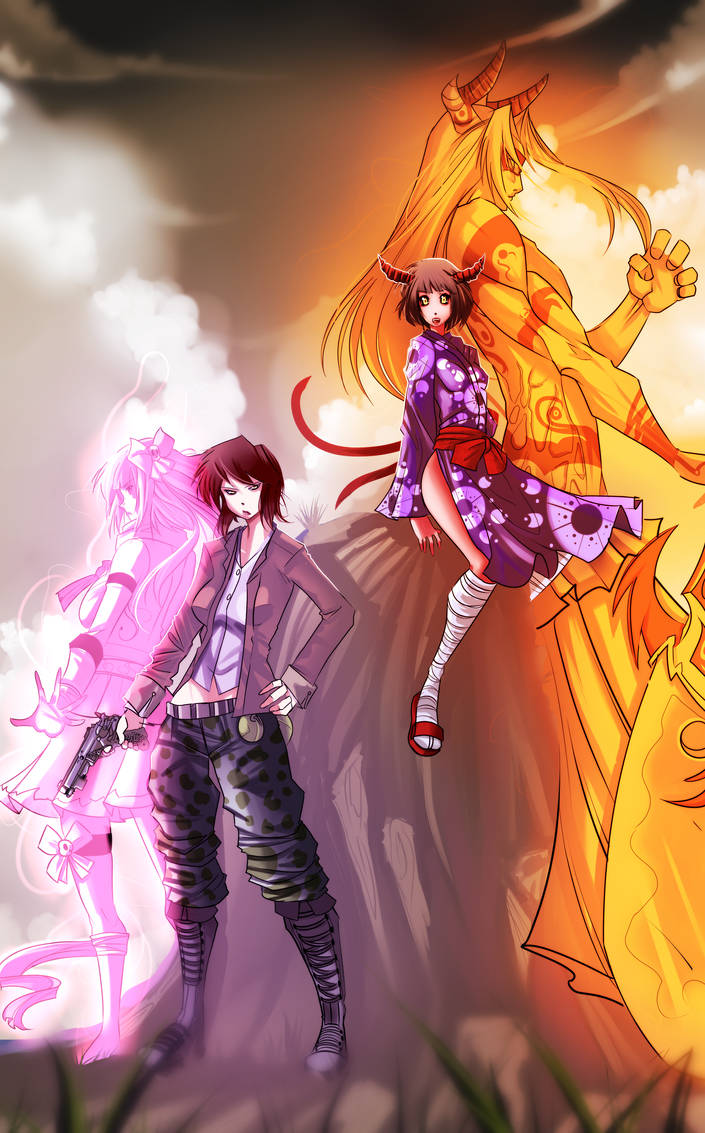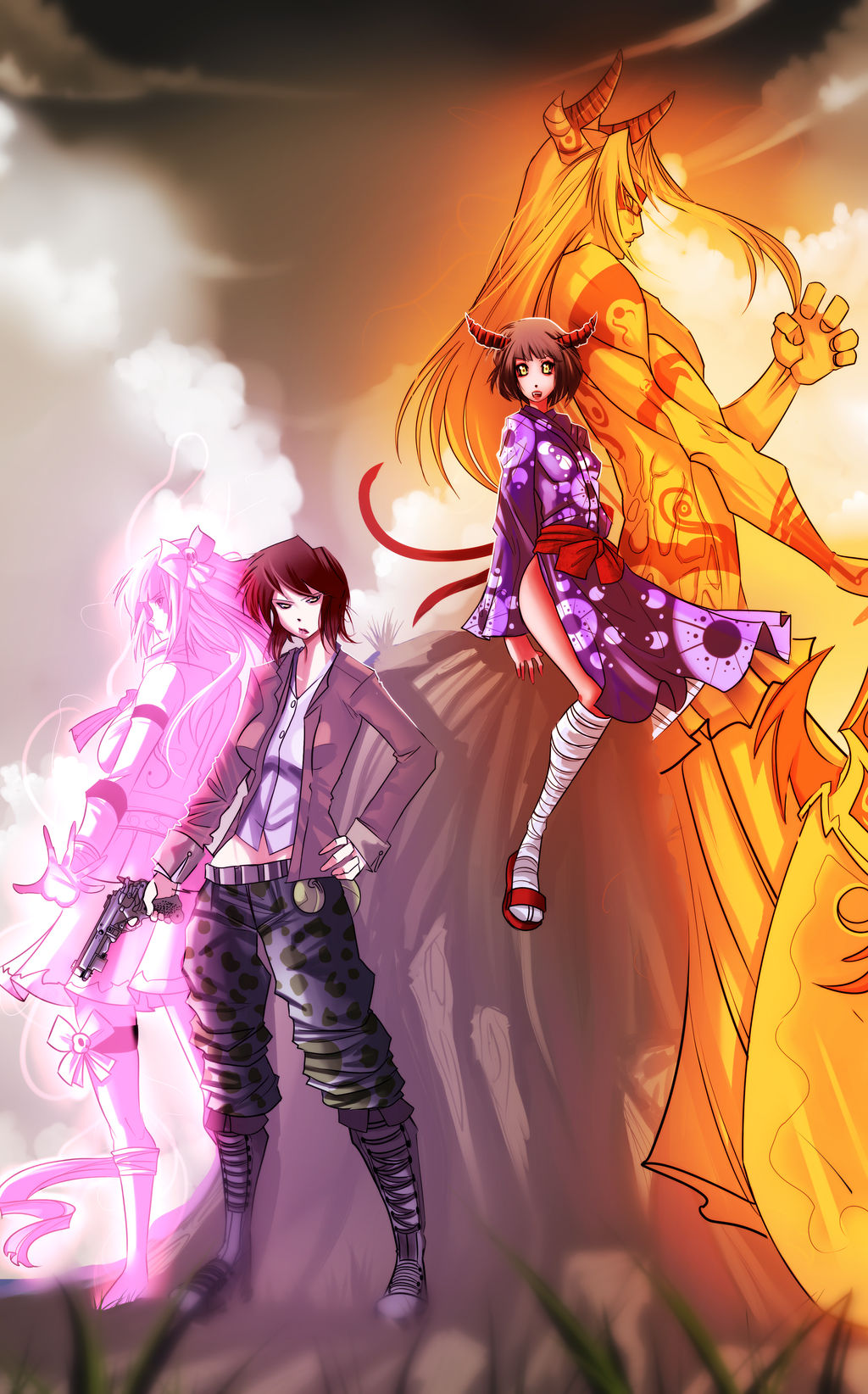 Watch
Art is by

I am the commissioner. The characters are mine and the art is the artists.
These are the two (four) characters I'm playing in my brother's Shadowrun campaign. The other player is also playing two characters. We have two adepts, a shintoist magician and a technomancer. So hardly any chrome between us (the other player's adept has some chrome).
Isawa Keina wanted to be a performing idol and all the magic she studied was aimed in that direction. Then the Year of the Comet hit and she was one of those that goblinized suddenly as a result and lost her chance at stardom in Japan. She's now in America under an assumed name, escaping warrants in Japan and being blackmailed by UCAS agent to use her skills in a few missions with a promise of a clean slate and chance to start her entertainment career later. Her street names are both one's that she was stuck with: "Suika" based on the fact that she's an oni (it's the name of a Touhou oni character) and "Wacky" based on a mispronunciation of her current false ID: Kitsune Iweko. Her mentor spirit is a Dragonslayer and acts like an overbearing older brother who practically insists that Keina step up and be true hero, though her preference for flashy illusions over burning fire makes her seem unlikely in that role .
Lacey Chambers spent most of her life preparing for a life in service to the UCAS. Given her development as an Adept split her between pistols and social exchange, she eventually she was put into an undercover position in the shadows. She decided to do a little off-the-rez moonlighting and ended up being the only survivor of her run. She's sure that the whole run was set up to fail from the get go but that doesn't change the fact that she took the job despite being told to cool it for a time or the fact that she's the only survivor. Since then, her rep with both the Shadows and her real bosses has been a little shaky. Her handler got her this gig either to get her out of the way or to give her a chance at redemption, she isn't sure what. Lacey's mentor spirit is the Wise Warrior, who has no end of frustration with her charge. Not that Lacey isn't honorable, but she's been a bit reckless.