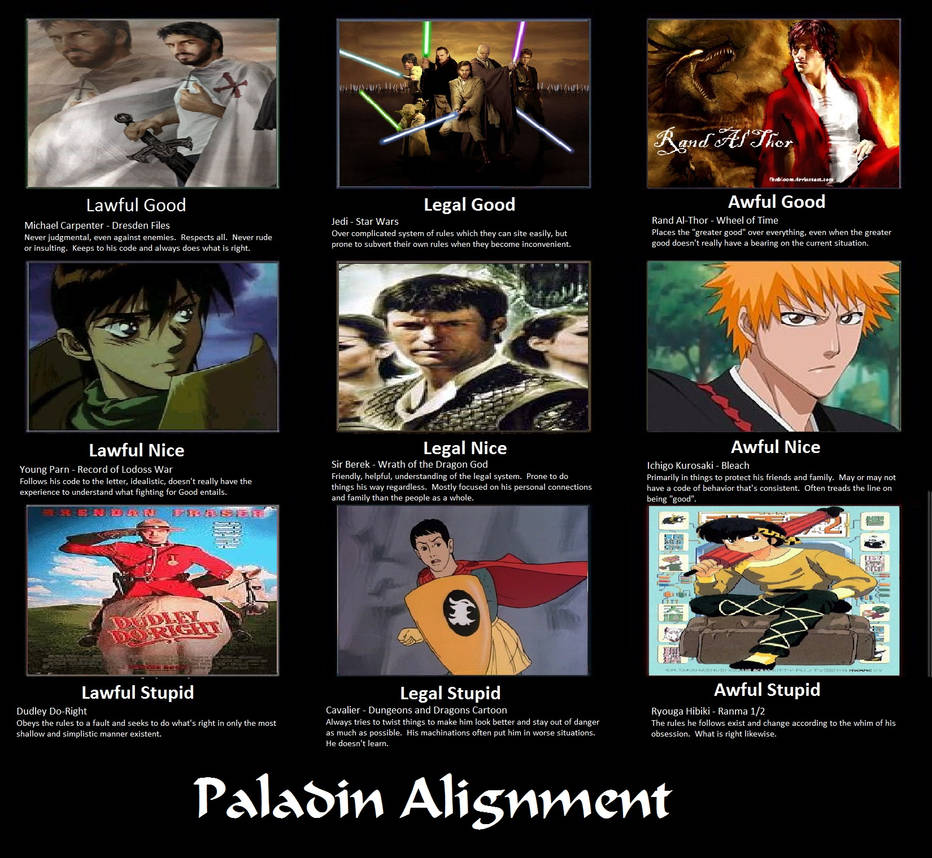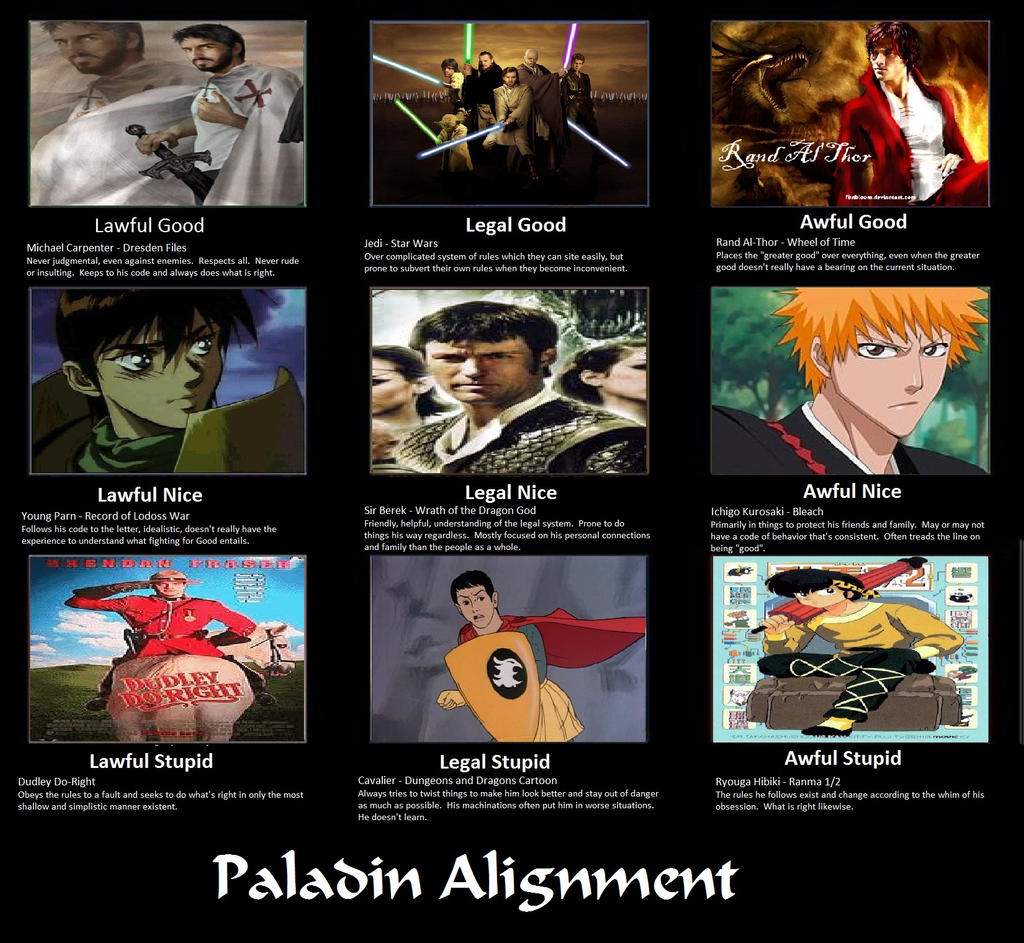 Watch
There is a derth of actual fictional paladins. So I stretched a bit and used fanon or early character interpretation but here we go.

Legal - misunderstands Lawful as being about Civil and Criminal Law. Thus will be about following the rules of society more than personal discipline and honor.

Awful - will often seem not to be acting to the Lawful alignment at all, will make some actions to maintain a superficial connection to their stated alignment

Nice - misunderstands Good as being Nice. Or focuses only on being good to a small segment of the population such as their friends or family.

Stupid - refuses to do common sense things because they're not "Good" or uses rationalizations such as "Well I believe he's evil, so killing him is good whether or not my character is correct."

Don't forget that Michael Carpenter has six kids.

Reply

Also check David's Eddings Elenium series. Sparhawk is one of my favorite examples of a paladin type character.
Reply

good or slightly off ideal...because I found several excellent examples (when all I needed was one) what I was having difficulty with was finding paladins that were a little bit off the ideal
Reply

nice though I don't recognize most of these. The fictional paladins I am most familiar with from be the Deed of Paksenarrion which was written apparently as a reaction after the author listened to a someone role-play a Paladin and though such a character wouldn't act that why and of course David Webber's the war god's own.
Reply

Though I learned about Deed and it's apparent inspiration while looking for characters.
Reply

Haven't read those two books yet...I used mostly characters I thought would be easily recognizable to the roleplaying set.

one is from one of the dungeons and dragons movie and would be pretty much unknown....but D&D players like to moan about it
Reply

This definitely brought a smile to my face when I read it. Well done.
Reply