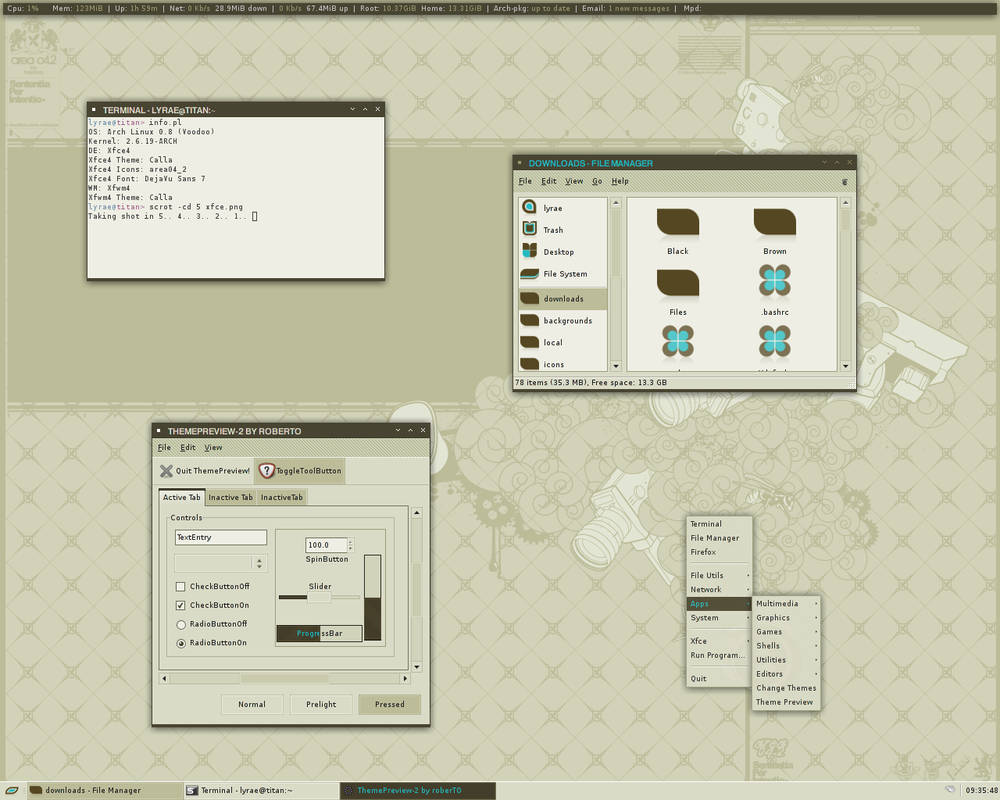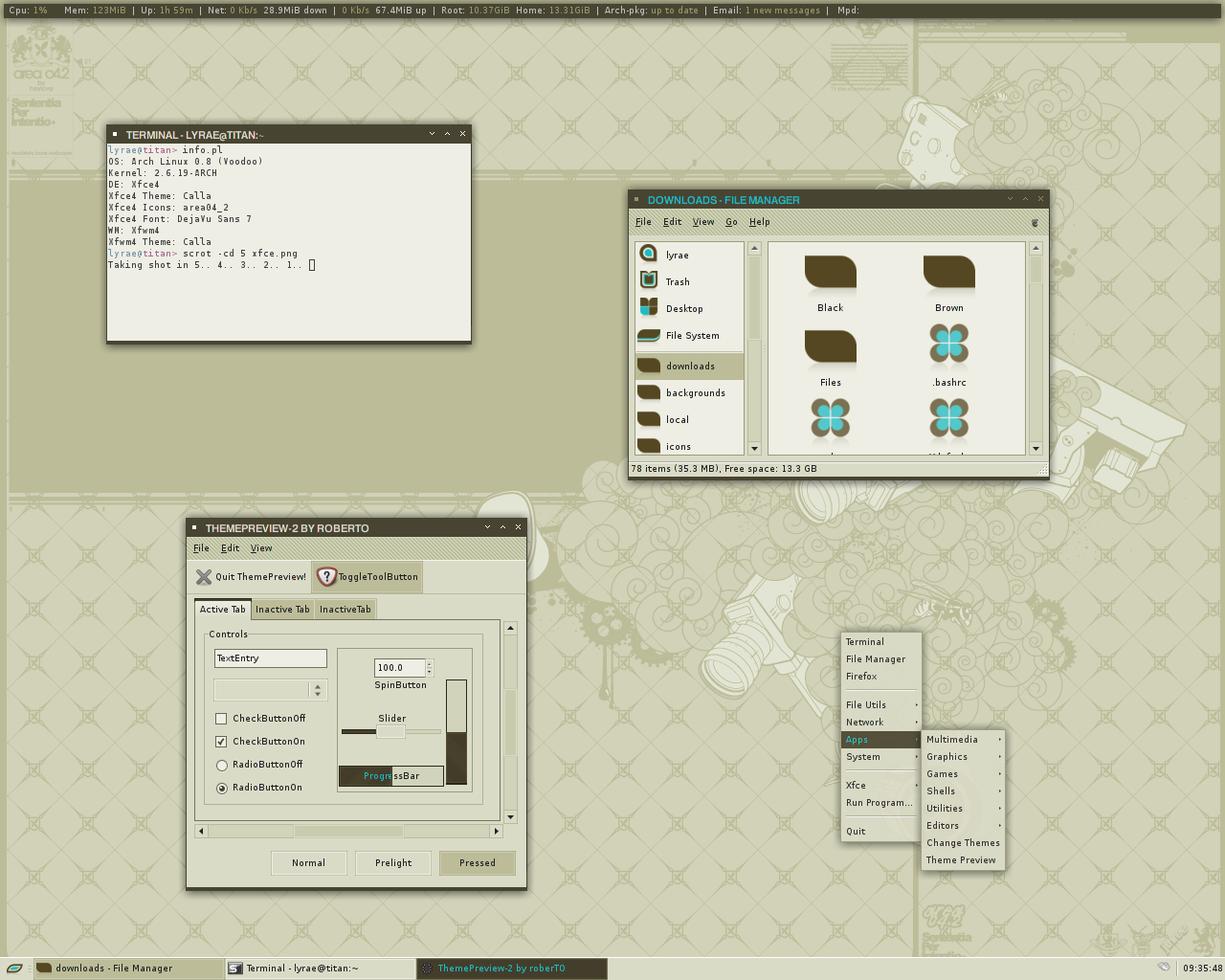 Also included a metacity, xfce and emerald themes. You will need a Rezlooks Engine and Pixmap Engine.
Icons are called Area04_2 by heylove.
Wallpaper is from the Area04.2 wallpack by j3concepts at
[link]
There is also a fluxbox theme at
[link]
Conky config is available at
[link]
Enjoy!!
----------------
Changelog:
Version 0.2:
Fixed problems with Openoffice
Changed scrollbar color and added arrows.