Hi there,
Group Announcements


The Group will go on a
holiday
from
28 July
to
10 August
.
During that period,
Gallery folders will be closed
so we can go through them and clean up a bit.
A special folder will be created
and it will automatically accept submissions, however there will be a limit to it;
1 deviation / Day!
Hope you will be able to bear with this, but despite the
Submission Guidelines
, a lot of deviations are being submitted to inappropriate folders, and it can't continue!
Bests of the Month feature will be up on the 28th!
Previous Newsletters
1
Cheers,
BitterBeanJuicer
Manager of
Through-a-Lens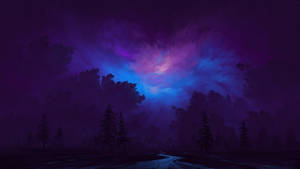 Thank you Super much
Hello! I'm Bis and I've been creating digital art for over 5 years now. As a freelance artist, I've worked on some great projects, but I've found less time to work on my own art and ideas over time. So a couple of years back I started to draw landscapes again and got great responses from the community(YOU GUYS). By supporting me this way, you'd help me immensely to grow from here, give me stability, and move on to do more.
---