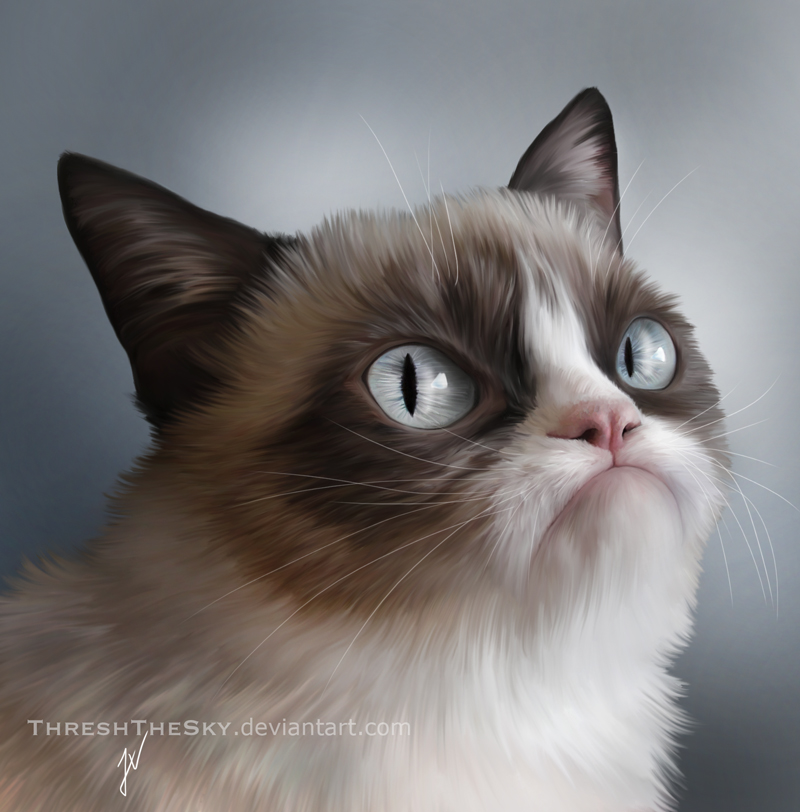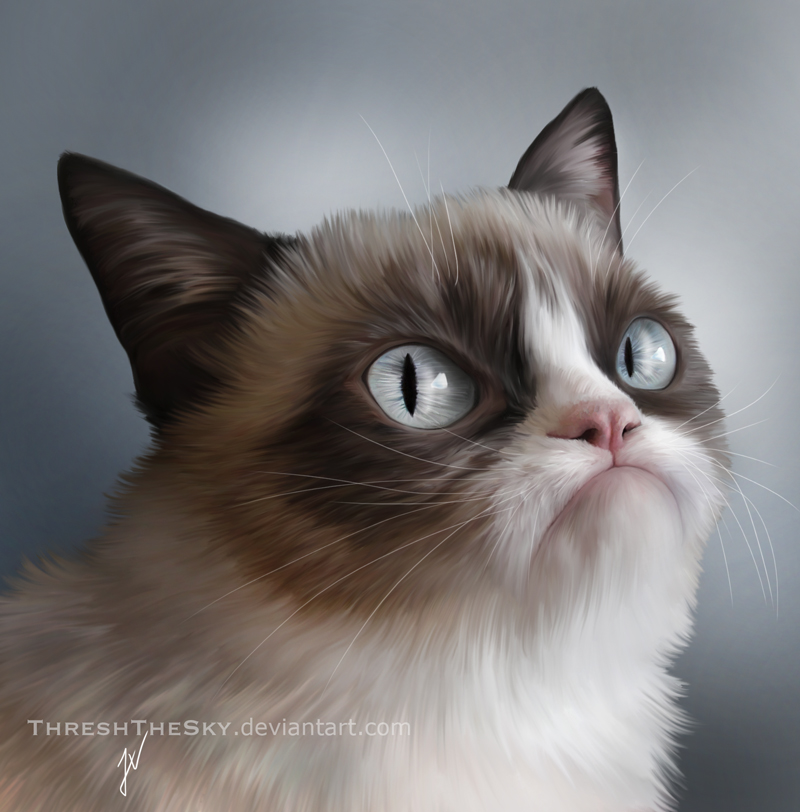 Watch
"I had fun once. It was awful."
Digital painting of
Grumpy Cat
, who just appeared in a TIME Magazine
photo shoot
.
Related:
Tardar Sauce, aka "Grumpy Cat," is a real cat who lives with her humans in the US. The reference photo used belongs to her humans and is available
here
. A tutorial on how I paint fur is posted
here
.
COMMISSIONS
•
FAQs
•
HOW THIS WAS MADE
•
RELATED ART
•
REBLOG