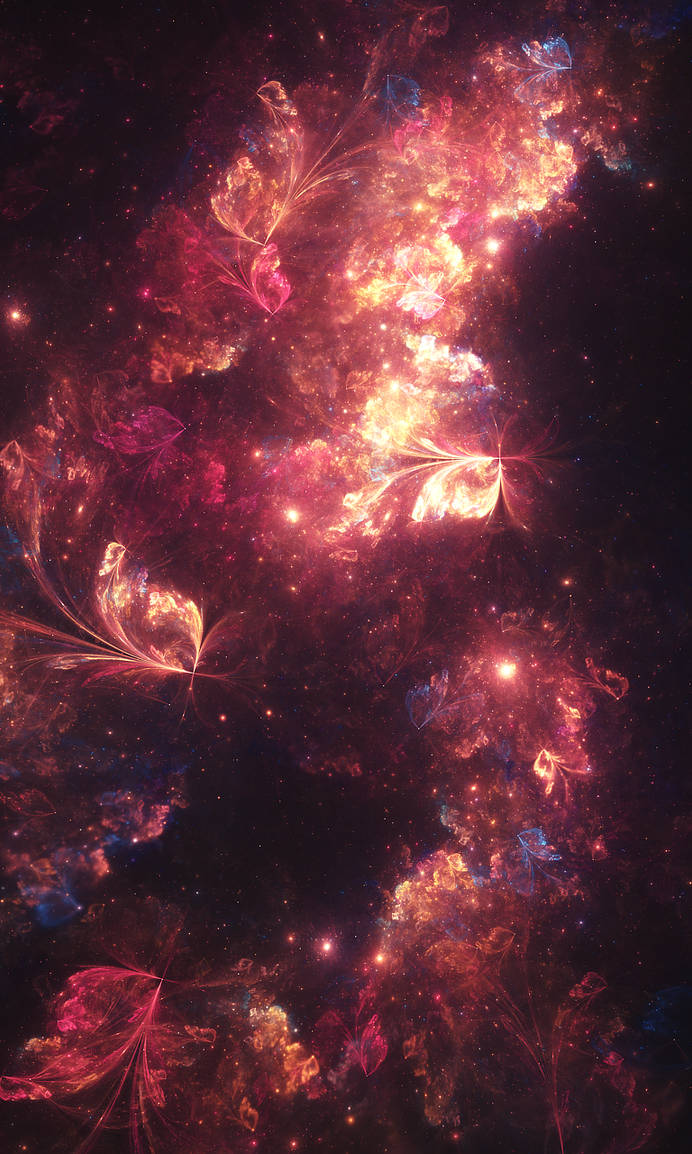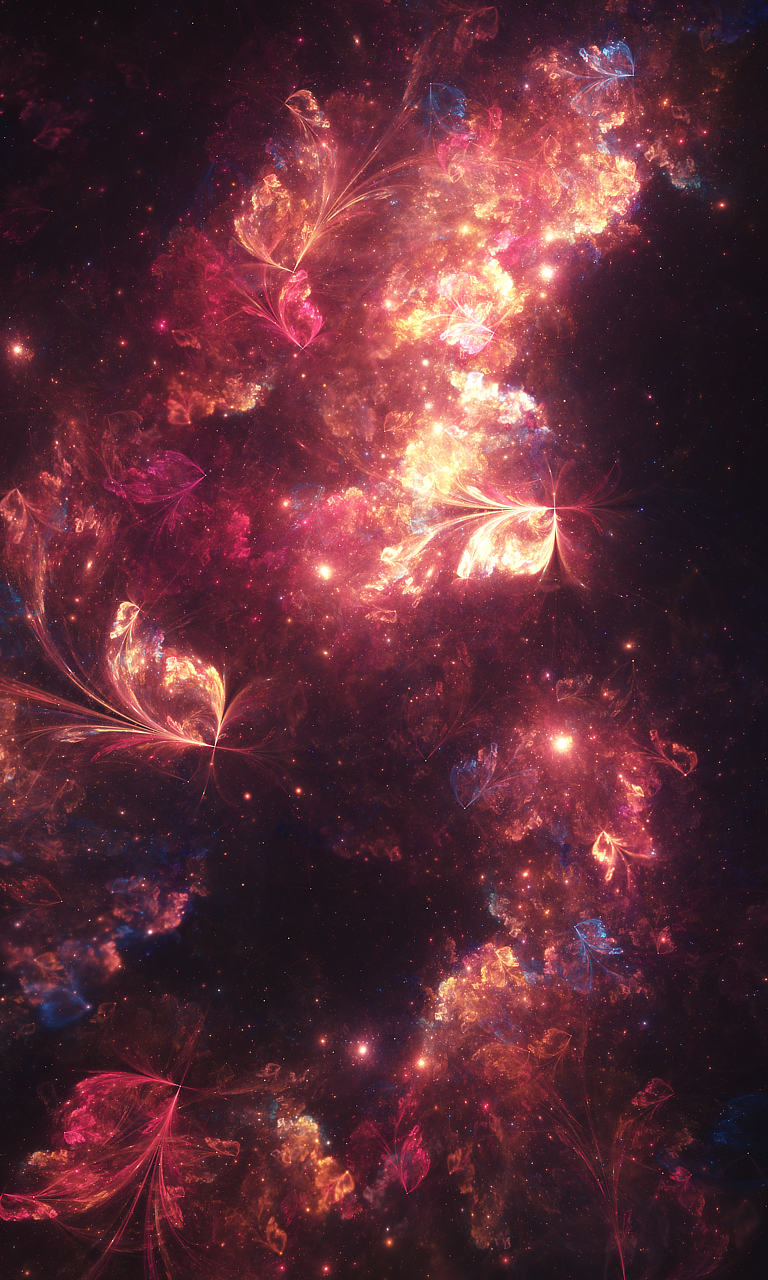 Watch
Is that love I sense? Drifting in the winds with the faint fallings of snow? Indeed, it is, but not of people nor of birds in their lively songs; it is chocolate, the sweet marvel that makes this day worth celebrating.


Really nice - love the vividness - fiery butterflies...
Reply

The gradient is so pretty. It really gives a shine to the tiny butterflies. Well done

Reply

2D blooms in a nebula...a very original concept! I'll have to try this out some time. The coloration, which I often find myself complimenting in your pieces, is simply extraordinary here.
I already had a few unstructured abstract fractals on the way, and this inspired me to take another look at nebula fractals...and since I couldn't decide how to color the result, now I have a four-part series ready.

If only they weren't each week-long (or longer) renders...
Reply

Thank you very much! Initially, I was trying to incorporate hearts into the nebula, but I couldn't get them to form properly, so I settled for something slightly less typical instead. Also, I'm looking forward to your new fractals; I'm sure the wait for the renders will be well worth it.

Reply

I can't... It's just too amazing... Breath taking... Beautiful
Reply

Reply

very nice!love the lighting and the colours!
Reply
Reply