main page ||
rules & checklist
||
prize claims
||
faq

developed biome event
Welcome to
ThoseWhoWentMissing
's 2020 Developed Biome Event!
The Wanderer X invites you to celebrate and appreciate the Developed Biome for the next couple months with a quest, prompts, bonuses, and prizes!
Event is open May 1st - June 30th
All event artwork and writing must be submitted to the relevant
Events folder
by
June 30th 11:59 PM PST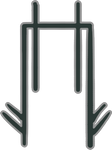 Biome Bonus
All Developed Biome artwork and writing submitted to the group during this event will receive a +5AP and +2GP bonus!



Artwork and writing submissions for the Biome Bonus must show the Developed Biome clearly using a background or descriptive language. You may not reuse backgrounds or bases, each artwork must be completely original in order to count. YCH scenes with multiple esk are permitted as long as there are no reused elements. Submissions do not have to include esk from the Developed Biome, and esk outside of their biome should be portrayed without nature features. This bonus does not stack with normal game bonuses such as Monthly or Origin Prompts.




Please submit your Biome Bonus artwork/writing to the Events gallery folder

Submit your Developed Biome artwork and writing by June 30th in order to receive this bonus.


Quest: Natura Humana
Each Natura Humana entry will receive a +15AP and +8GP bonus, which stacks with the Biome Bonus!



The Natura Humana quest will take your esk on an enlightening journey through the Developed Biome. The Chapters will be released gradually, and must be completed in order. Each chapter will earn you AP and GP bonuses and a guaranteed prize, and upon completion any esk who featured in all 4 chapters are eligible for a blessing or curse for the Developed Biome.




Requirements

Art entries must be full body, coloured and shaded
Art entries must have a vignette or full background
Literature entries must be at minimum 800 words
As this is a linear quest, it must follow at least 1 esk through all 4 chapters. You're welcome to include more esk for the duration of the quest, or have some show in only one or two chapters, but at least 1 must be present throughout the whole storyline.
Only your first submission for each chapter will earn the chapter prizes and Quest bonus. You can play through the quest multiple times or complete both options of chapter 3 to earn the treasures and explore more of the story, but will only earn the prize and Quest bonus for the first set. The Biome bonus is still applicable on additional play throughs during the event, and the treasures and blessing/curse can be earnt on additional play throughs even after the event deadline.
See the Rules and Checklist journal for more details about the Quest's requirements.



Begin the quest HERE!

Chapter 2 has been released! Read it

HERE

Chapter 3 has been released! Read it

HERE

Chapter 4 has been released! Read it

HERE

Submit your Quest entries to the QUEST: Natura Humana gallery folder

Entries must be submitted to the group by

June 30th 11:59 PM PST


Event Prompts
Completing the following Event Prompts will earn you a bonus of 5AP and 2GP each - this bonus can stack onto the Biome Bonus as long as it fits all the requirements!



These are smaller, non-narrative activities for any players who want a more casual event option. They will encourage you to explore the relationship between nature and the Developed Biome, and how the animals and plants within have adapted to it. Each prompt earns you a voucher or raffle ticket for the prompt's corresponding prize, which you can see in the

Prize Claims

journal.




Requirements

Art entries must be full body and coloured, but shading is not required
Art entries must have a vignette background at minimum unless otherwise specified
Literature entries must be at minimum 500 words unless otherwise specified
You cannot overlap prompts. You cannot combine these prompts with Natura Humana submissions, nor Monthly or Origin Prompts.
You can complete these prompts as many times as you like, but you can only earn one ticket/voucher per prompt.
Make sure the Prompt name is visible on your submission's title or description.



---




Decorative

Depict an esk exploring a Developed area where nature is used as beauty and art. For example, botanical gardens and greenhouses, shaped boxwood topiaries and mazes, cherry blossoms bordering a romantic walkway...




Harmony

Write a piece of poetry about an esk observing nature within the Developed Biome. This could be herb and balcony gardens, well maintained city parks, stubborn weeds growing through cracks in the pavement, or ivy and moss climbing old buildings... This prompt has a 150 word minimum.




Research in the City

Humans

cultivate

varieties of plants in order to select new flavours of crop, make fruit grow increasingly bigger, display more vibrant or strangely shaped flowers, or yield more timber.

Research a cultivated variety of plant and depict an esk alongside it.

You can include it in the background of an illustration, integrate into your esk poetry, or describe your esk encountering it on a journey.

This prompt allows for an abstract background.




Recycle

Depict your esk reusing abandoned human items to decorate their boundary. Perhaps colorful bottle caps and rusted keys would look pretty hung from tree branches, or lost jewellery and toys would make a cave brighter and homier...




Urban Wildlife

Depict an esk observing or interacting with Urban Wildlife. Whilst some animals have evolved to love and live with humans as domesticated pets, others have learnt and adapted to live alongside humans and benefit from them - such as opossums in America, sika deer in Japan, macaques in India, or red foxes in England...




Submit your Event Prompt entries to the Events gallery folder
Don't forget to claim your prizes on the corresponding prize threads!

Entries must be submitted to the group by June 30th 11:59 PM PST
D/WTE: the Librarian
Draw or Write to Enter

Submit any piece of gift art or writing to be entered into a raffle for this adorable Abnormal Premade Adoptable! The gift art does not need to be themed to the Developed Biome, nor are there any minimum art requirements.




Requirements

One ticket per participant.
Your entry can be a gift to anyone in the TWWM community and include as many esk (and any) esk in your gift as you like, including your own esk and the D/WTE esk.
You cannot combine your entry with the other Event prompts or Quest chapters, but it can earn the Biome bonus, Monthly prompt bonus, or Conservatory bonus etc. if applicable.
There are no minimum requirements for this activity! Sketches, poetry, scenes, stories; everything is welcome as long as it is a gift.



See the deviation for more details and to enter:


Form Alterations
Open until July 7th 11:59 PM PST.

---




How it works

For a limited time, your esk will be able to purchase these special alterations using their GP without any AP requirements! These alterations can only be applied to the esk trading in the GP, and they are not transferable to other characters. The shop below will be available throughout the event, and is currently the only way to obtain a unique trait, which are traits that are normally mutations limited to Abnormal esk.

If you can't make the shop this time, don't worry - these form alterations are now part of the possible inventory for future Pop-Up Shops, where some event-exclusive shop alterations will be available again.



These form alterations can apply to esk of any biome and are not limited to Developed esk only. If you want to explain these changes in your character's lore, you can create your own story behind them... Perhaps they visited the ever-changing Developed Biome and experienced some changes in their own form too, or had a profound experience upon talking to the Wanderer... It's up to you to help expand the esk lore with your unique interpretations!




---




Form Alteration Rules

One purchase per item per esk. An esk can buy one of every item, but may not double up on the same type of item.
One esk per comment. If the esk is purchasing multiple items, these can be combined in the same comment.
Please include a link to your character tracker and a mock-up of your design with your purchases. Staff will need to review designs to make sure they meet the trait's rules and requirements.
You must wait for staff to confirm your purchase before adding it to your character. Additionally, you will still need to do a Spirit Renewal to update your masterlist image with your purchases.
After staff confirmation, the purchased trait's design is final upon a Spirit Renewal or depiction in any drawn or written work. If you wish to change the trait's design before a Spirit Renewal or official depiction, you must reply to the original purchase thread for reconfirmation. Otherwise, changes will require the appropriate modify trait purchase in the Energy Exchange.




Available Form Alterations

Art Elemental • 100GP

Give your esk an artistic elemental of any art medium, such as paint, ink, clay...

Comment HERE to claim an Art elemental



Retractable Claws Unique Trait • 100GP

Give your esk the unique trait of small, retractable cat claws.

Comment HERE to claim a Retractable Claws unique trait



Unnatural NF Coloration Unique Trait • 100GP

Dye your esk's flowery, leafy, or fungi nature features an unnatural colour.
(Can only be applied to flowers, leaves, and fungi. Can be applied to one nature feature. One unnatural colour only per esk.)

Comment HERE to claim an Unnatural NF Coloration unique trait



Muse Enchantment • 50GP

An enchantment inspired by the Muses. Give your esk the ability to spread inspiration for craft, music, art, invention... The enchantment's appearance is up to you.
(Be sure to choose your enchantment's name and specific effect in the purchase if desired - it must be related to muse/inspiration ie. 'muse of music' or 'poetic inspiration')

Comment HERE to claim a Muse enchantment



Glass Decor • 5GP

X sure does leave a lot of glass chunks laying around. Perhaps your esk would like to keep one? A string of glimmering sea glass, or a stunning blown glass ornament, or maybe just a cool looking glass marble or two?

Comment HERE to claim a Glass accessory