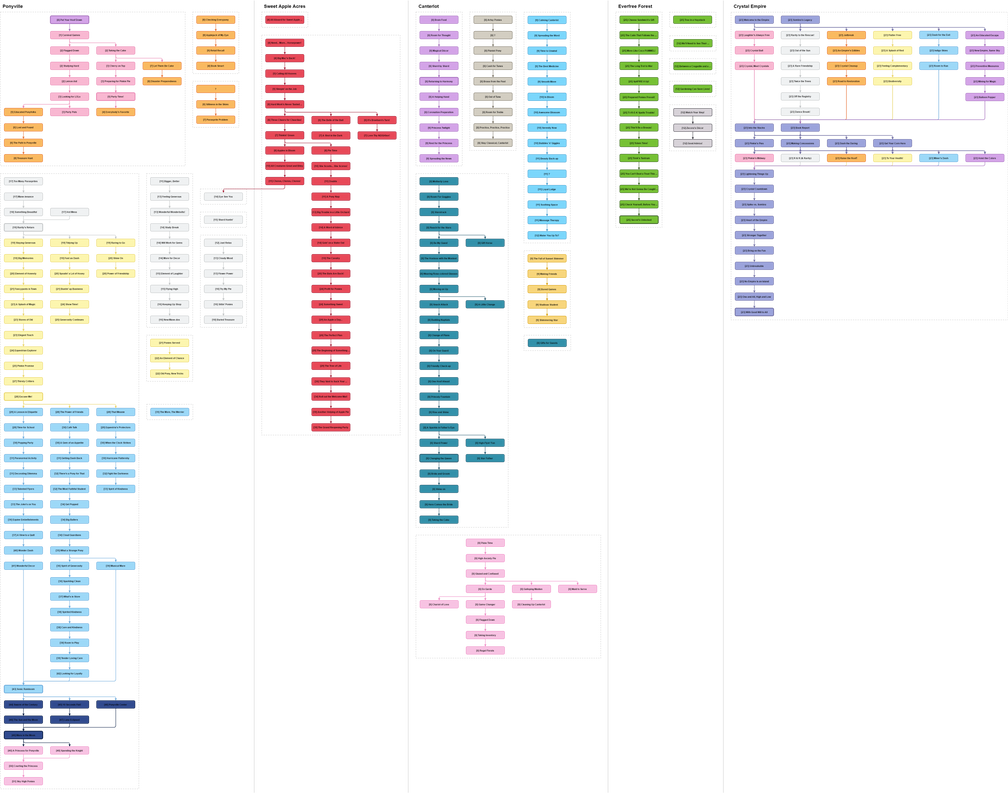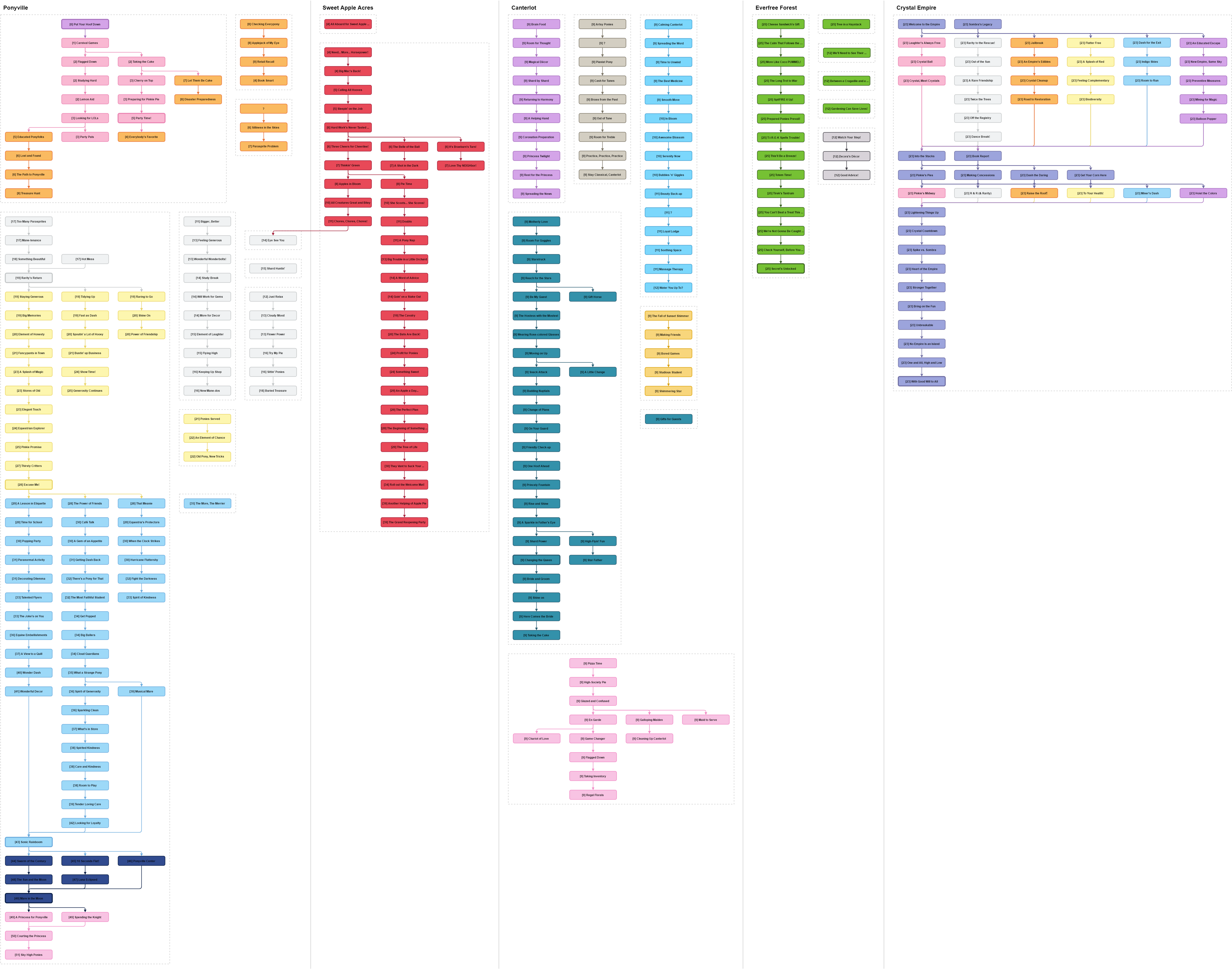 I have created this massive flowchart to help myself and anyone else progress through all of the quest lines while playing Gameloft's MLP game.
The chart is divided into maps marked with labels, and each map is divided into separate unlinked sections marked with dashed lines. Arcs are defined using different colors of the boxes, corresponding to the color of the characters or things. The numbers in brackets signify the level requirement for a certain quest.
Due to some of the changes to the game and questionable updating of the Wiki, I am not 100% sure if all of the quests and links are correct. Some quests have been removed and readjusted, and Wiki hasn't been properly updated in some parts.
If anyone is willing to help me clear out what I missed, please let me know.My ingame code: 4a33e8d


Changelog


2016-11-19
- Uploaded a different file to fix DeviantArt's derps.
2016-11-20
- Fixed a wrong name for a quest near the bottom.
- Fixed a missing link.
2016-12-28
- Added map labels.
- Added quest lines for:
- Sweet Apple Acres
- Canterlot
- Everfree Forest
- Crystal Empire
- Changed the color of Luna's quest chain.
- Connected Sweet Apple Acres with Ponyville.
2016-12-29
- Corrected which quest is responsible for Twilight becoming a princess.
Flowchart created using
draw.io
My Little Pony: Friendship is Magic belongs to Hasbro and Lauren Faust.