She's closer to fifty than she is to forty and sporting a baby bump, the Sheriff of Jefferson County is out on Patrol.
My main gal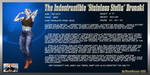 has been neglected for a while now, her next story role is a months away in
#HomeFront
She is sporting a badge that I am tinkering with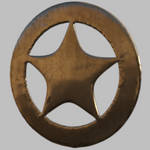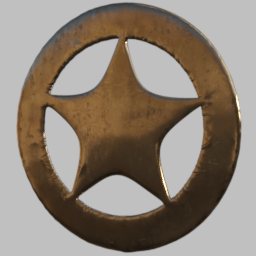 from
Edheldil3D
I have been painting test mats for it, going to try to do displacement if I can figure it out again. It looks a bit crackerjack, which is actually strongly appealing to my sense of humor. The fun camo pattern on her top is wallpaper from
www.morningwoodcamo.com/
I have tinkered with the colors but it tiles nicely and I have used the pattern many times before in other applications.
Daz 4.11 Iray ---> GIMP 2.10.12 ---> Comic Life 3.5.9
Image details
Image size
4800x9600px 2.13 MB