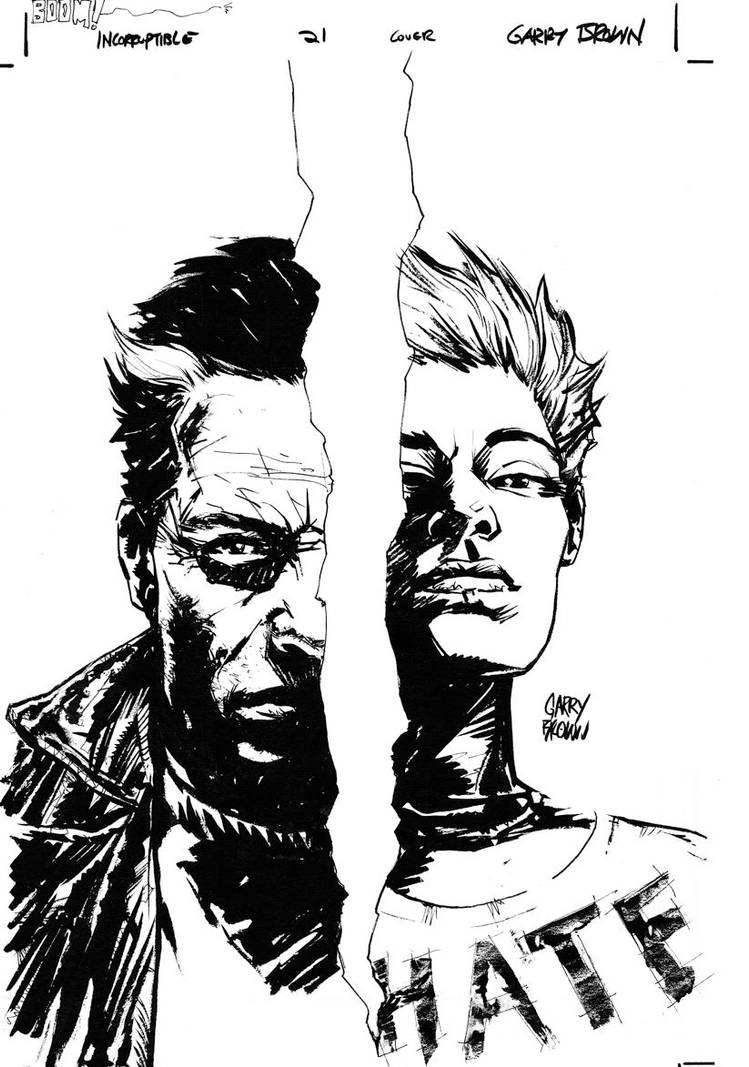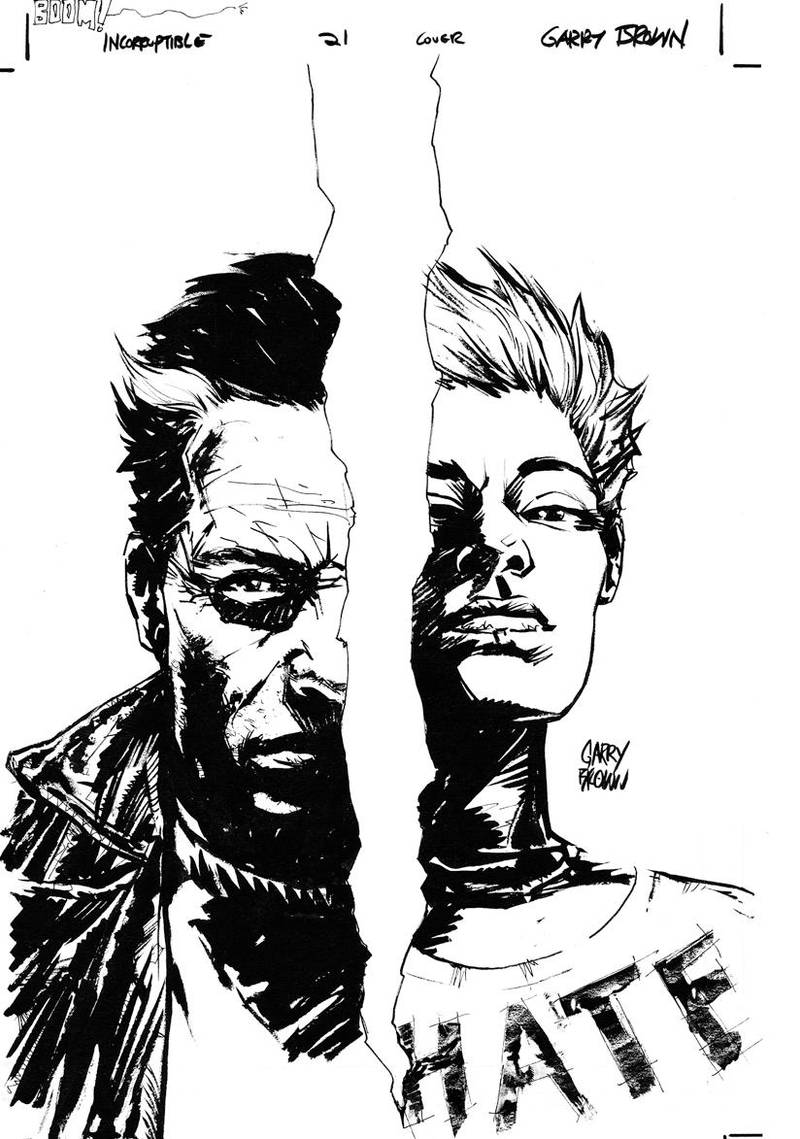 Watch
Inks for cover 21. My first 'big head' cover. fun doing it. all brush.

When I look at the work you and your peers produce...I feel extremely under prepared!
excellent work to you and the gang!
Reply

Pretty dope. When are they going to let you start doing the interiors?!!!!
Reply

Looks fantastic, really like the inks on this. Definite fave.

Reply

Reply

Interesting. Who's the angry lady, the former Headcase? Hmmm...
Reply

I assume Big Head Covers are the MOST fun to do. Feeling good with the brush now, eh? Good news.
Reply