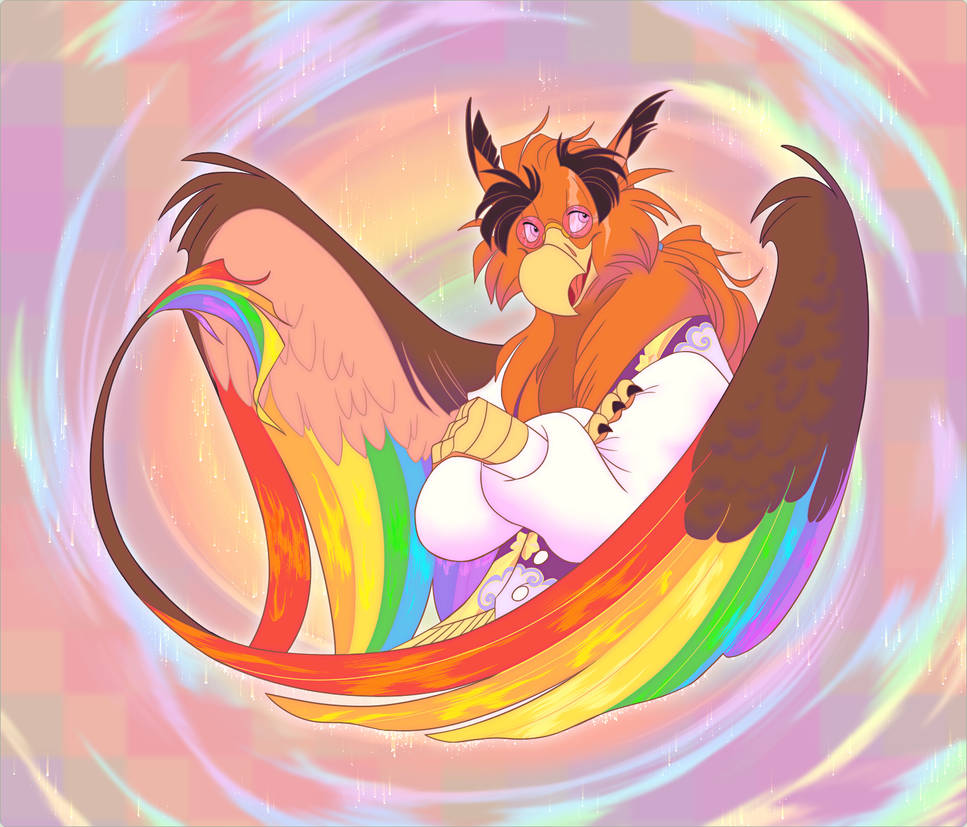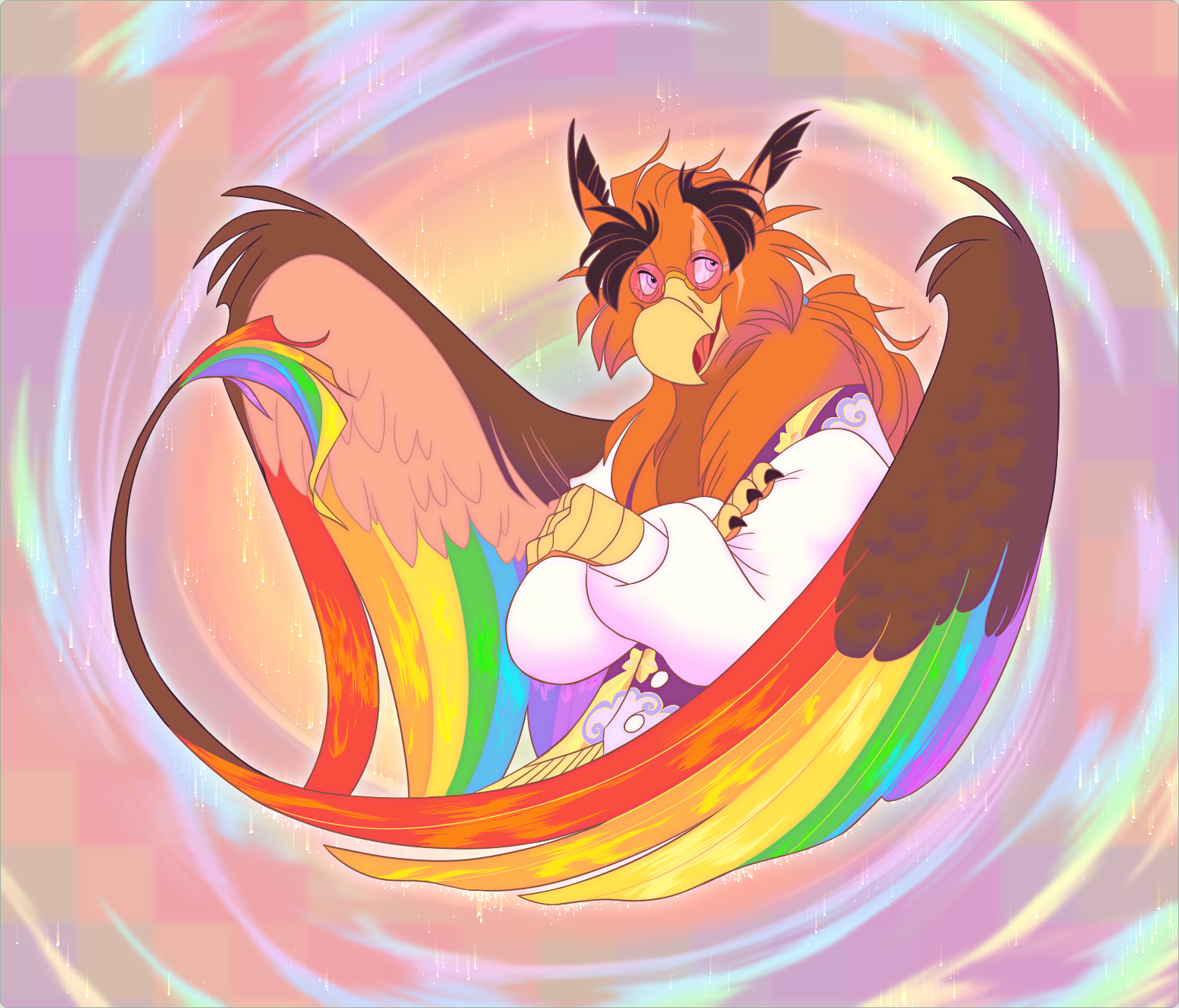 "You kann tag along vith Klaus to zuh Russian Front und get your head blown off, or you kann follow old Veltfrieden to Voodshtock und get your mind blown. Es ist deine Entscheidung."

Looking at this dude again : how about Weltfrieden or Klaus turning into Chanticleer of Rock-A-Doodle ?

Ok. I have to sleep.
Reply

I thought he was Colombian, his feathers have our flag's colors; besides, he seem a nice guy...
Reply

I forgot we live in an age where the rainbow is only associated with homosexuality. Such is the tragic downfall of semantic meaning...
Reply

His wings are so gorgeous ~ I kinda want to hug him... Just for the sake of it
Reply

A pastel take on the 60's psychedelic. Makes me shudder, remembering.
Reply

after watching a video about cults, all i can think about is heaven's gate when i see this hippie griffin
Reply

when i saw this i thought "gay griffin"
Reply