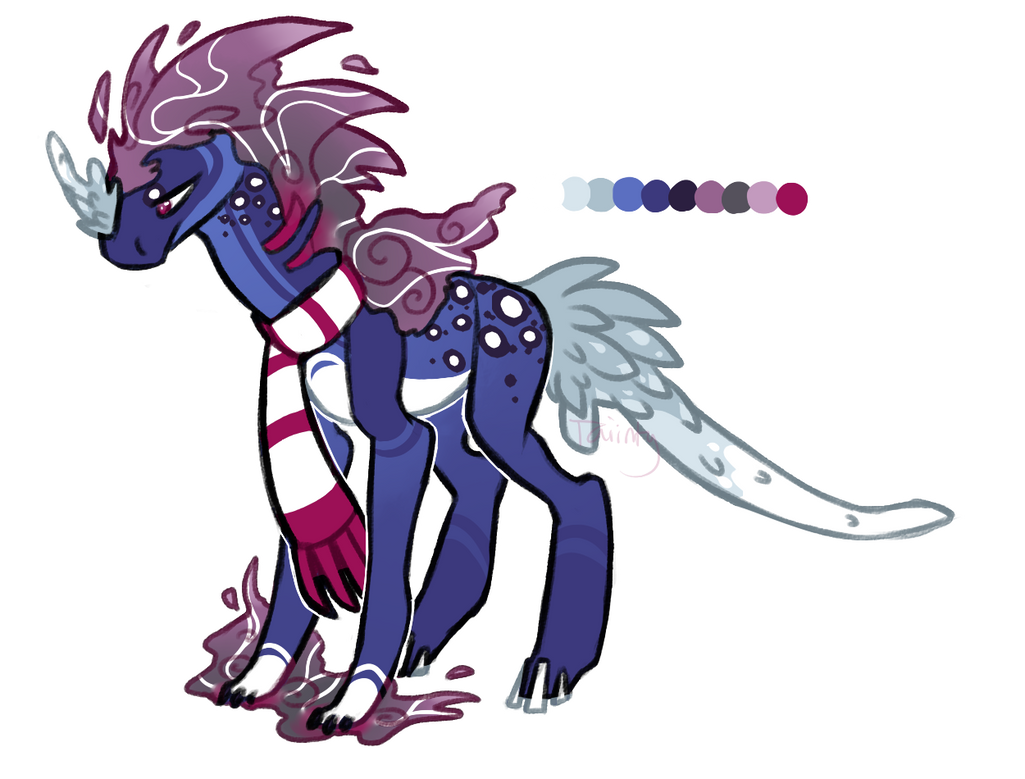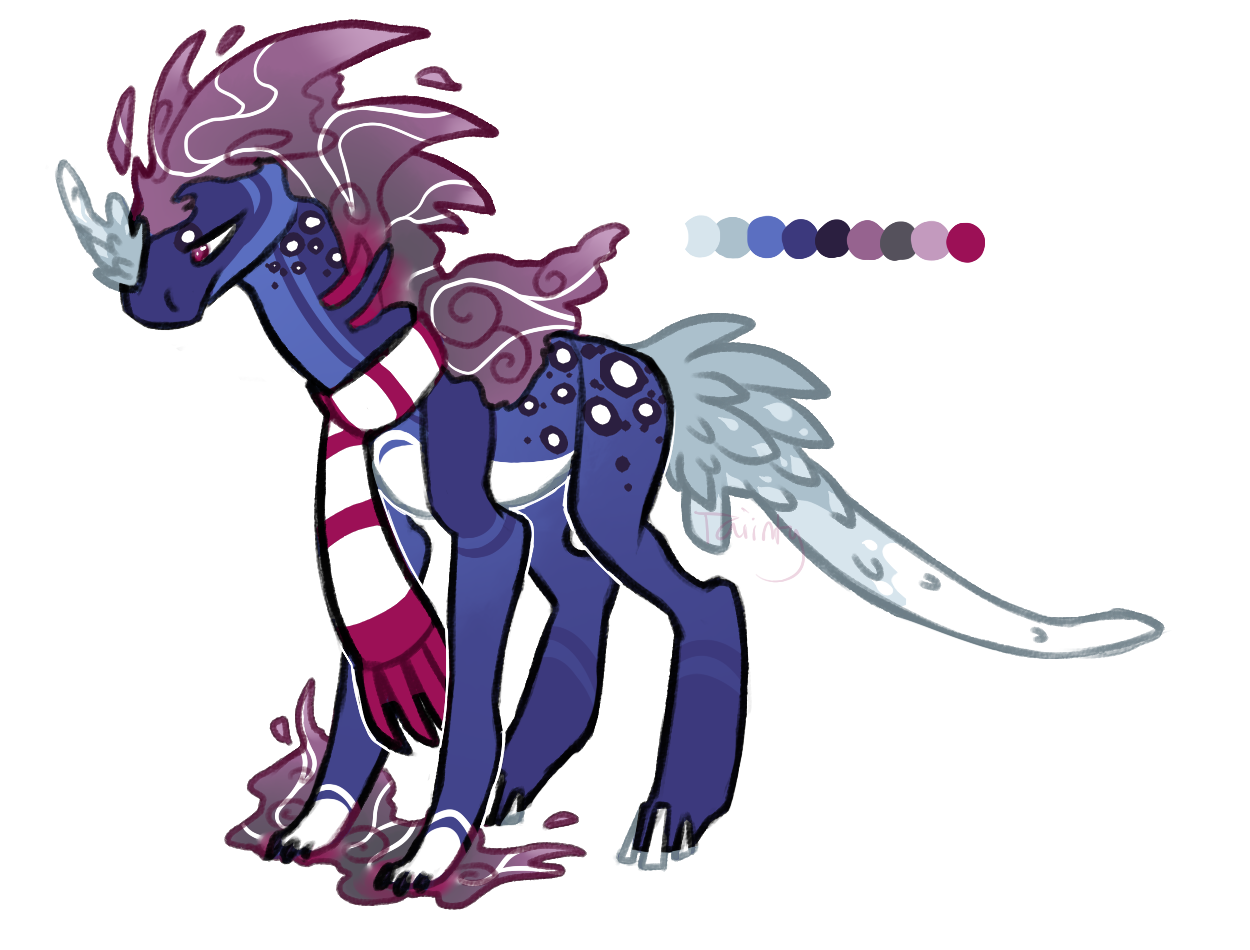 This bae was commissioned from me by
SummerisleDog
>v< hehe <3 I hope it's alright ;O; The vents require a warm colour so that's why the more pinkier-purple colours are there.
Customs of these guys, like my other closed species, are $20 a go~
Vulcators CLOSED species/design/art belongs to me.
Made with Paint Tool SAI.

He looks amazing! Ready for anything! I didn't realize he matches a wintery theme. Lol. It's funny since I live on an island. He still might get a pet rock. Lol. Thanks again! I'm gonna try and draw him tonight!
Reply

I hope the winteryness is alright TTvTT; I didn't really intend it, eheh, I remember my general thoughts were "the design is too dark and unnaturally coloured, I need more light and natural colours" and I was using white at the time, uhhhhm...
Reply

Nah. He looks amazing! You're gonna know what's going to work or not work with your species. I love how the colors came out! I wouldn't have picked that type of purple, but it goes so well with his design. I really like the "cool" colors on the color wheel, so that's another reason he has a wintery feel. I love him to bits!
Reply

Reply