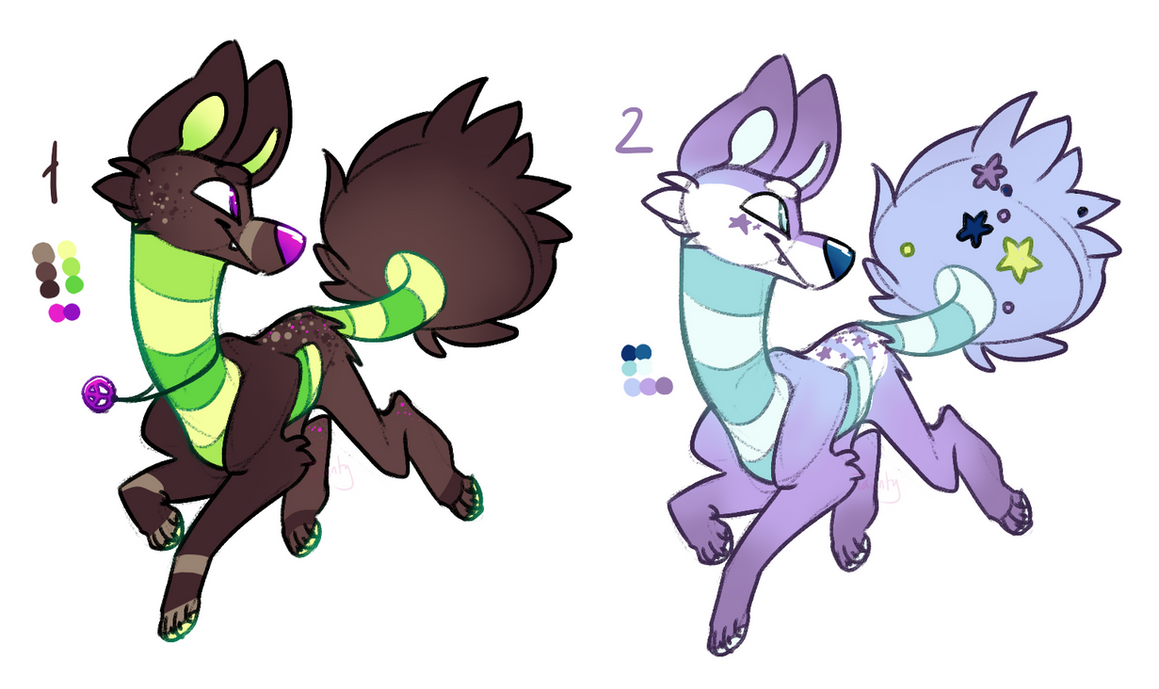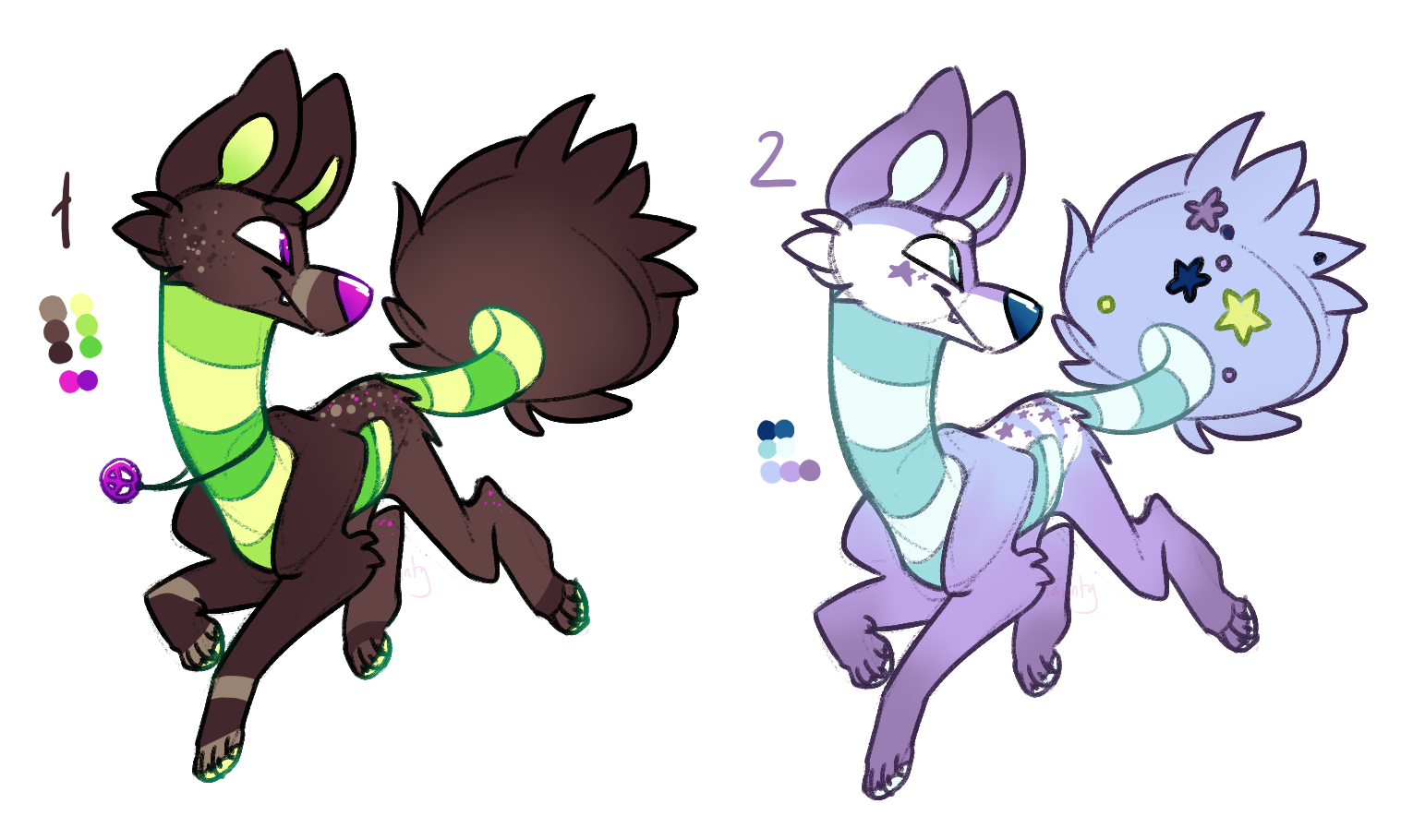 Haven't seen these guys for a while huh? TTvTT They're relatively simple to design and I haven't designed anything for a while so I wanted to make a couple <3
VELCRENS OPEN SPECIES REF IS HERE (
IMPORTANT: PLEASE READ BEFORE ADOPTING
):
First come first served, $7/700pts each, no holds.
STATUS:
1 -
Fenny-Fang
(PAID)
2 -
riokqueen
(PAID)
Art/Designs/Velcrens OPEN species belong to me.
Made with Paint Tool SAI.

I'll take the second one!!
Reply

Eee~!!! Could you pay through the purchase button to the side please? >v<
Reply

ha that's the one I would've taken if I had the points!!
Reply

Can I get onsie with points ;v;
Reply

Eee, sure thing! ;v; I set up the points widget to the side, could you pay through that please?
Reply

wah!
i love that first one ;o;

I only have 300 something tho XD; damn
Reply

IM ONLY 22

OFF ;;0;;
Reply