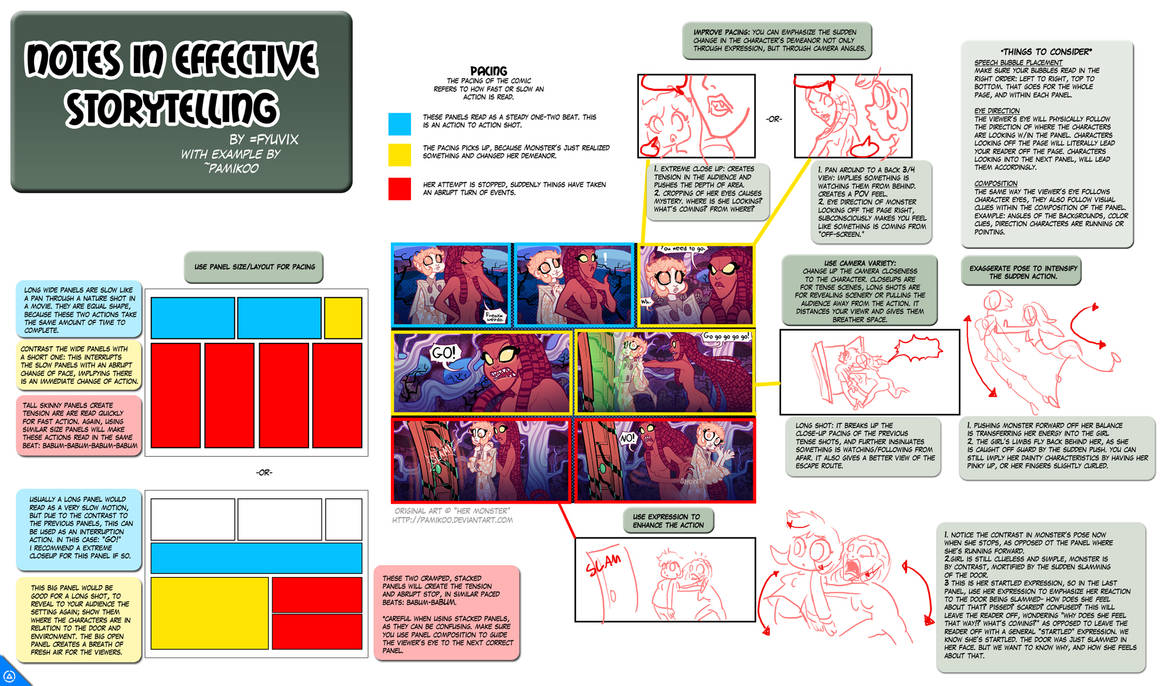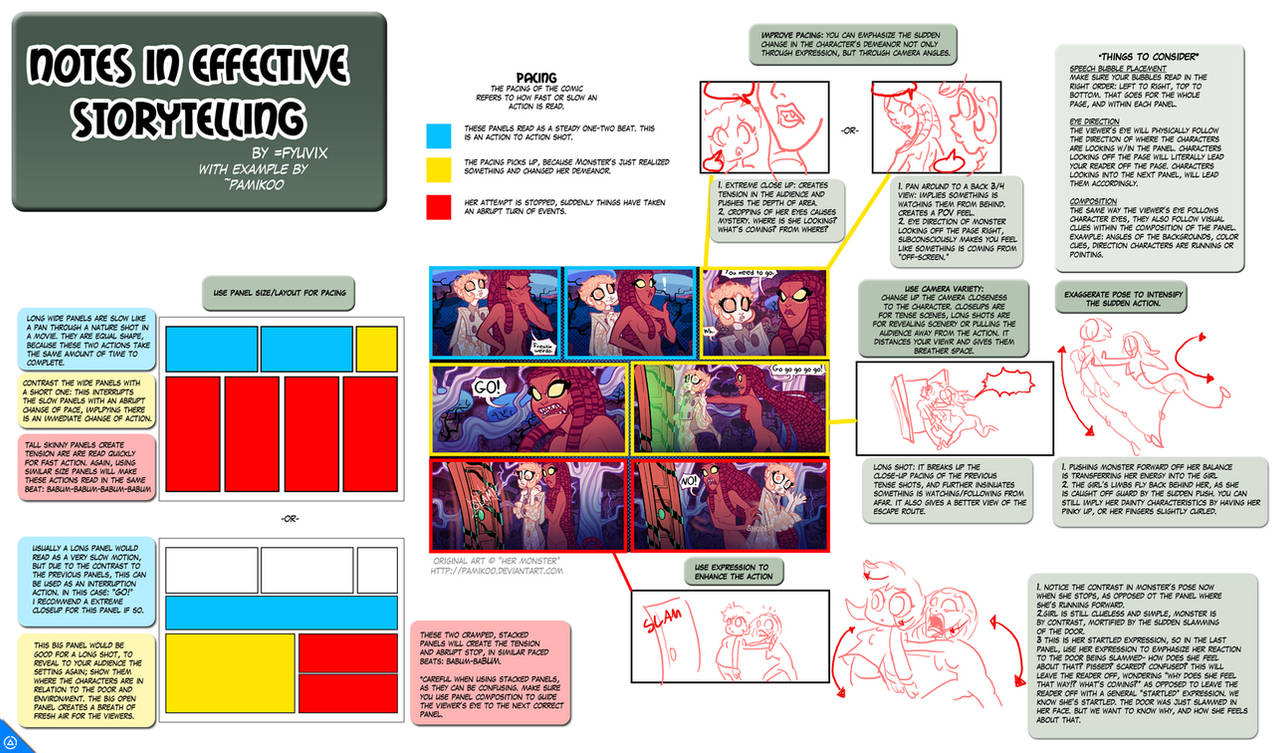 Watch
Proud contributor of
Download for full view!
PHEW This was a bit of a doozie. I tried to cram everything I learned as a sequential arts major at SCAD into a tiny little tutorial. Hopefully, however, I've covered the tip of the iceburg, the basics of visual storytelling by use of ~
PaMikoo
's comic, Her Monster pg11. If you like the art, please comment on the original. (she deserves it!)
Further Reading:
"Understanding Comics" by Scott McCloud
"The Five C's of Cinematography" by Joseph V. Mascelli
"Visual Storytelling: The Art and Technique" by Tony Caputo & Jim Steranko
"The DC Comics Guide to Pencilling Comics" by Klaus Janson



For more tutorials of mine, see the Reference folder of my gallery: [link]



Shamelessplugtime, and check out my webcomic at
Pompfiction.com
if you get the time!