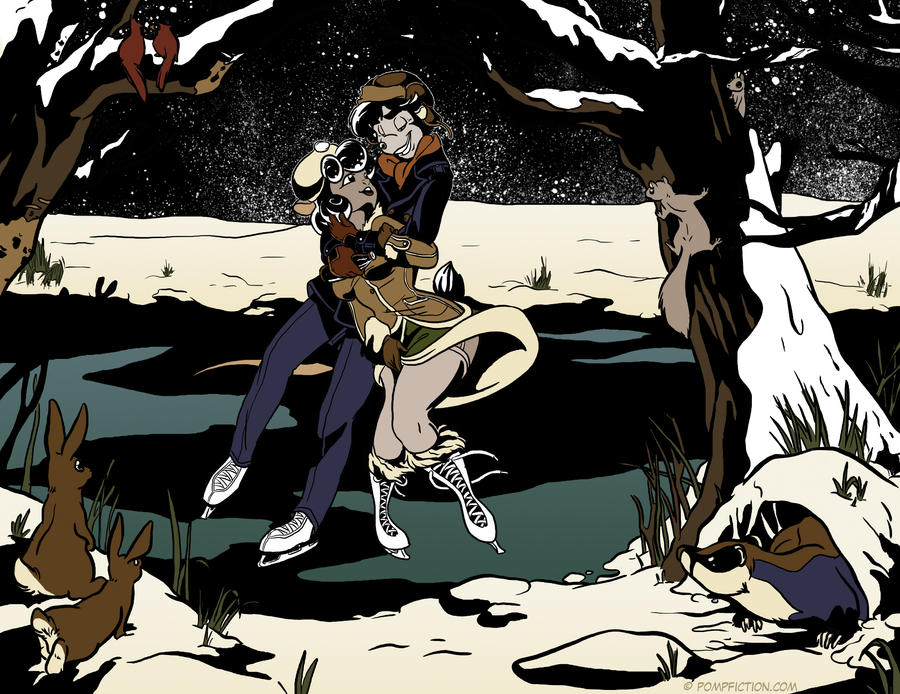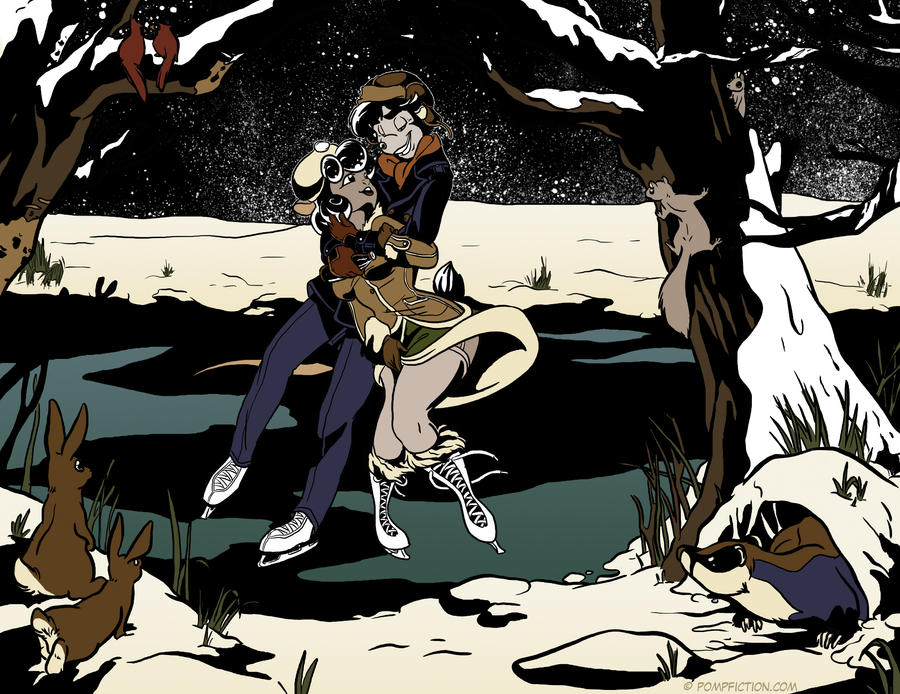 Watch








Happy Holidays, All








So I was originally going to do this thing in full color, but then decided I'd just throw on some spot blacks, and "throwing on" turned into full out spotting the whole piece and just coloring flats... XDD I dunno how I feel bout it in the end. I think I lost a lot of the fun detail and cleanliness I had in the lineart
[link]
so I'll probably just scrap this junk and color the darned thing (edit: but due to recent comments I've been convinced otherwise! LoL). Anyway just a cute lil piece of Ernie and Susie skating to "baby it's cold outside" because it seems like a super cute fitting song for the two.
I went all out cuz I was kinda drawing this for *
Celestial298
as sorta a thank you gift for giving me Susie for the use of Pompfiction, cuz it means a lot to me. I spent a good 6 hours on the spot blacking and inking alone lol. Enjoy!
Spatter in the bg [link]
Edit-----------------------------------
Thank you all for the daily deviation! Thanks Kat, and Chaoskomori for making this happen, and to everyone else for their support, favorites, and kind comments! Cheers!
©
Pompfiction.com
, a Tri-weekly updated webcomic
Daily Deviation
Given 2009-12-09
Baby It's Cold Outside
by =
fyuvix
"You don't often see such a strong comic-style in the Anthro gallery, especially one with awesome spot-blacks." Such a heartwarming and cozy winter scene! The use of contrast creates a wonderful illustrative and graphic unity. (
Suggested by ChaosKomori and Featured by Quelfabulous
)