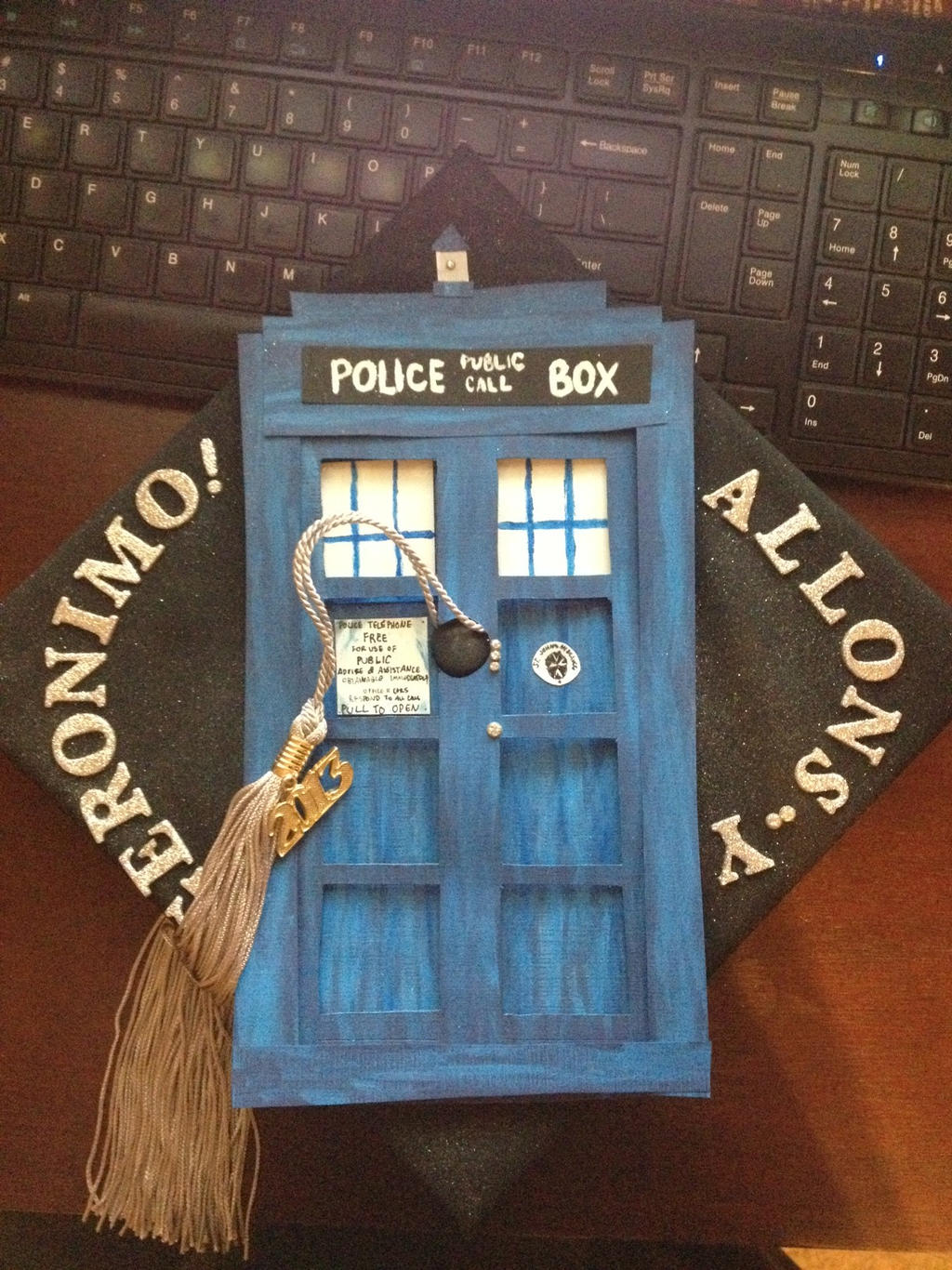 Watch
Hooray!

My dearest darling sister's graduation cap, featuring the T.A.R.D.I.S. and key phrases from the last two Doctors! This was fun, mainly because it was a really big challenge. I'd never done anything like this before so I wasn't sure what to expect, but I'm so glad I did it!
Took me about 5 1/2 hours or so, somewhere around there. Time passed so quickly, I didn't even realize how fast it went.
Doctor Who belongs to BBC and all that jazz.