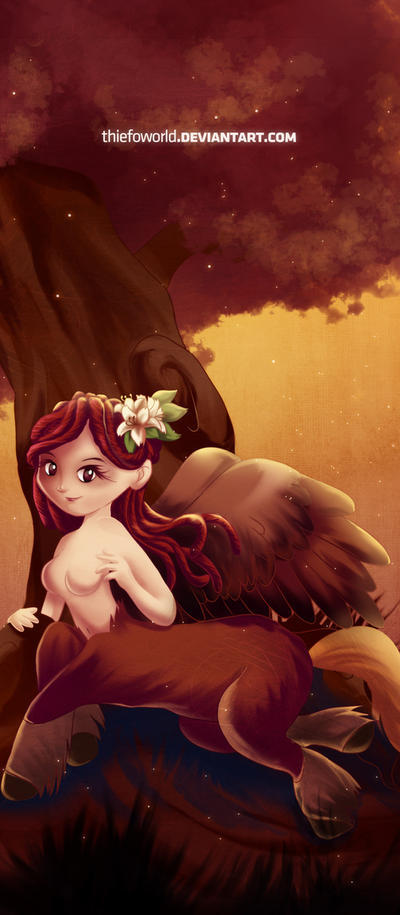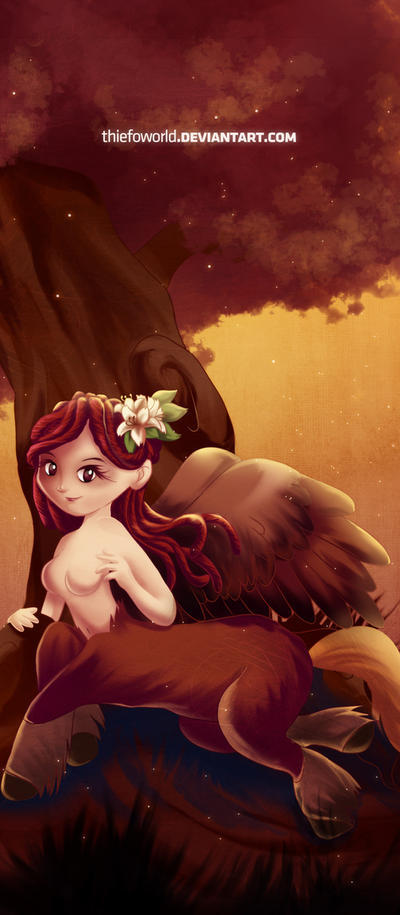 Watch
This is my contribution to #
StudioXIII
's artbook
Sεrεs
The theme was
fantastic creatures
with the dynamic of choosing a specific color as the predominant to make each illustration. My color was red

When I was invited to participate I decided since the very beginning to try hard to make something different from what I'm used to do and make an extra effort since I knew a lot of amazing artists would participate. I browsed through DA for a long time looking for inspiration and finally decided to get influenced mainly by the work of *
Etoli
... I still don't know if I like it or not

This artbook features the work of amazing mexican talents such as ~
Napkit
, *
larenn
, *
Shizuo-Kusanagi
, =
Monse-Risu
, ^
chutkat
, *
Tozani
, ~
evacabrera
, =
jesonite
, =
saiyagina
, =
SiliceB
, *
akimaro
, *
GaruryKai
and many many more. I feel so honored of being among such amazing artists!
Oh! and the title comes from the song of the same name by Natacha Atlas, which served as inspiration too during the colouring.
For information of how can you get the artbook check the studio account:

Cuenta la leyenda que una vez cada no sé cuantos años, hago una crítica de algún dibujo.
Trataré de hacer esto de la manera más constructiva posible.

En primer lugar, me parece conveniente el cambio de estilo realizado en este trabajo. Nada contra tus usuales diseños cabezones, sino que me parece más pro que trates de hacer algo con un look más "adulto"

Siento que has manejado bien tu combinación de colores y has logrado una imagen bastante limpia.

Por otra parte, anatómicamente veo bastantes errores no relacionados con el estilo. Uno de ellos es la asimetría entre ambos ojos.

El ojo izquierdo se encuentra más abajo y es más grande, y la gran sombra detrás de este hace que el rostro de la impresión de estar deprimido en esa zona.

La zona torácica es demasiado estrecha a la altura del busto, por lo que el sitio de emergencia del brazo izquierdo se ve mal.
Si el sujeto efectua un movimiento supinatorio -elevador- del hombro, las clavículas se elevan, por lo cual ambos senos no pueden encontrarse a la misma altura tomando en cuenta la gran diferencia de altura que hay entre un hombro y otro -tendría k tener el seno izquierdo muy colgado para estar a esa altura al levantar el brazo-

La pose del resto del cuerpo me parece adecuada para tu estilo y no tengo observaciones al respecto.

Amm.. sé que no todo el mundo es partidario de andar poniendole pezones a los dibujos -en particular yo preferiría evadirlos al dibujar hombres XD-, pero lo que si puedes hacer es tratar de adecuar más la forma ddel busto para que no se vea tan "tieso"... una cosa es tener busto firme y otra que se vea completamente redondito XD. sino aplicale la de la sirenita y ponle unas conchitas a los personajes que dibujes asi.

Siento que con algo de practica y estudio puedes mejorar bastante.

Pero reconozco que comparado con tus trabajos anteriores, has avanzado mucho.
The Artist thought this was FAIR
8 out of 11 deviants thought this was fair.