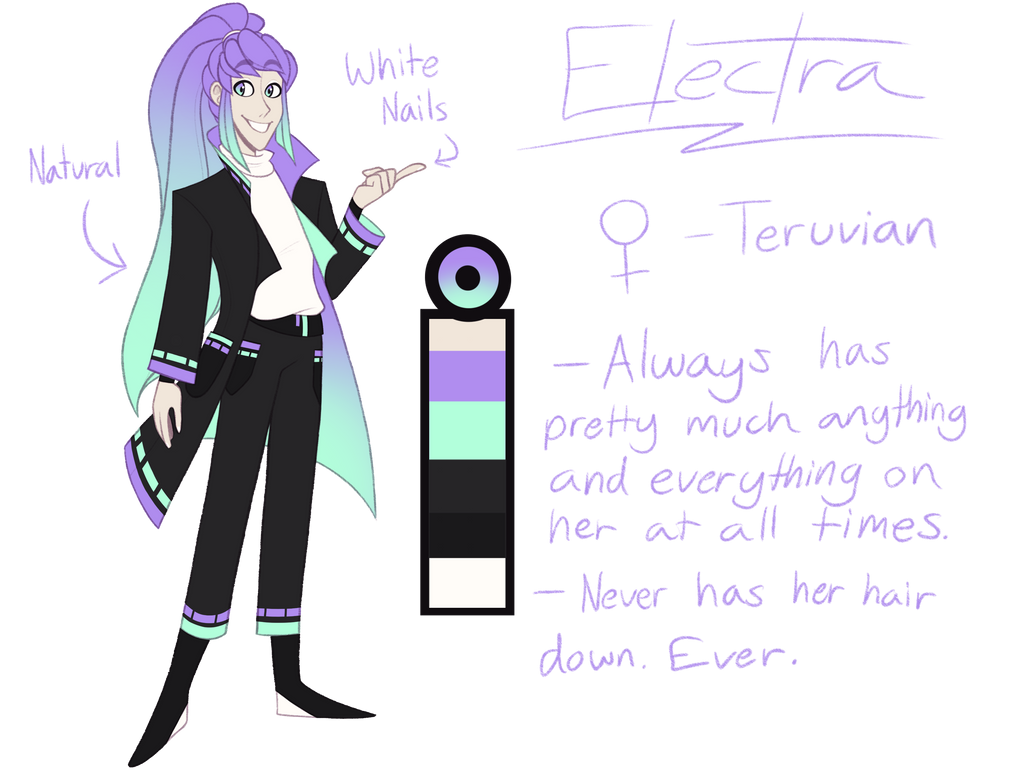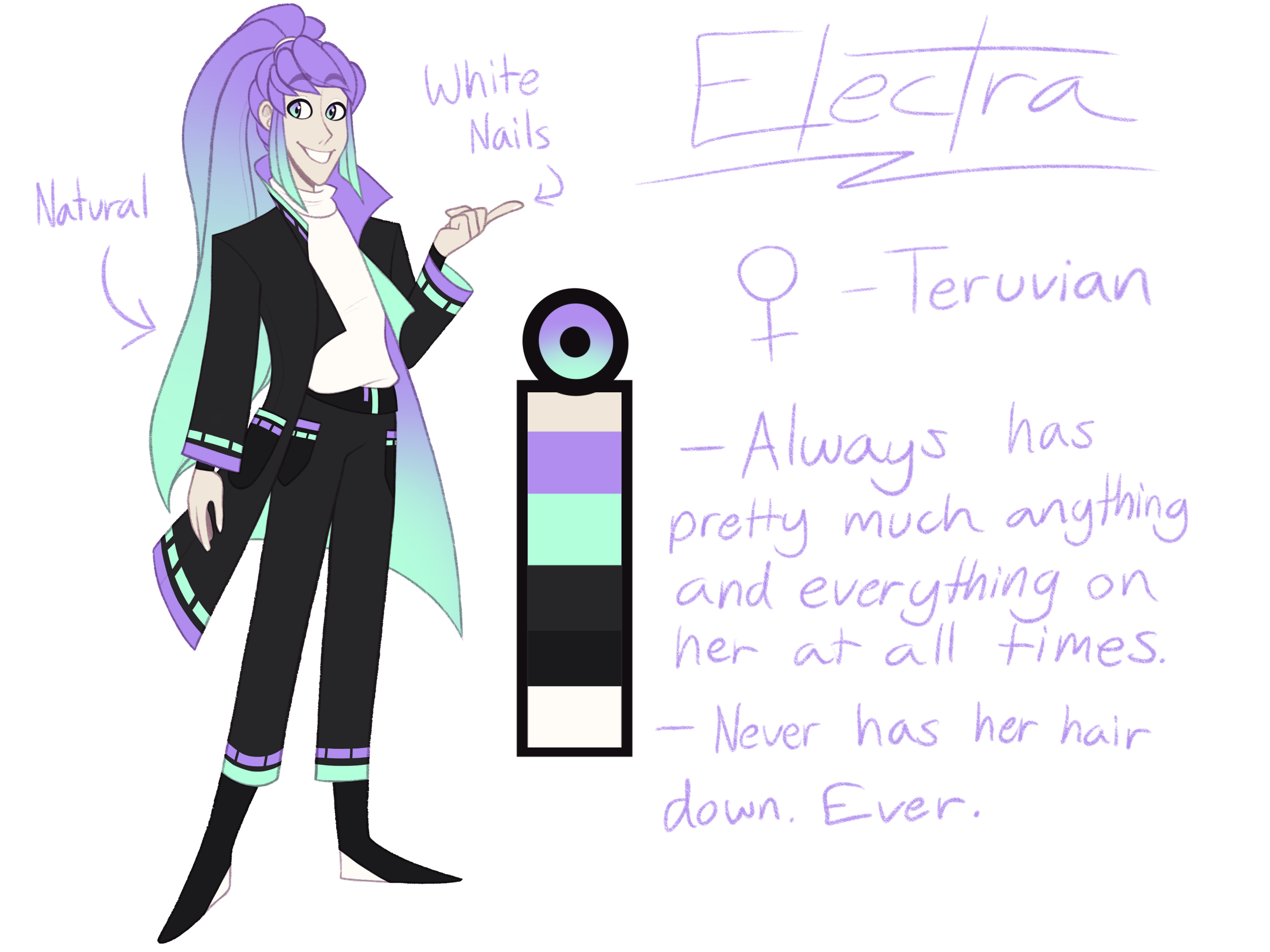 Watch
Her majesties main adversary~
And possibly my character with the simplest color palette ever.
More info will be added later I have to be vague for story reasons unfortunately.
------
Name: Electra (Previously "The Enginer")
Nickname(s): "The Anarchist" (by her adversaries)
"The Liberator" (By followers)
Age: Teruvian time is calculated differently then Earth, but she's the equivalent of someone in their late twenties
Height: 6'0
Gender/Sex: Female
Species/Race: Teruvian
Current Residence: The revolution's camp
Past Home: Teruvian Palace
Fun Facts
Was once apart of the Teruvian council as The Enginer until she started a revolution.
Left with another council memeber, "The Scientist", whom is reguarded as her second in command.
A brilliant and charasmatic talker.
Has a personal android assistent.
Seems to have a bit of a passion for virtual reality and video games.
Despises most of what the Queen does and believes it's time the system changes.
On Teruvia, there is a certain standard that only your close family will ever know your true name. For everyone to know your true name essentially says you're worth nothing more then yourself, you have no skill or job. The only thing you name is what you own. Electra however revealed her name very plainly when she started her revolution with her first attack and broadcast to the empire. She used it to denounce the society and distance herself to show the new era was rising. Everyone in her army does the same.
Very determined to win the war she started.