So you want to assume responsibility for a rogue alien? Don't blame me if something goes wrong! They're all monsters!
But if you really insist on it... the Space Rangers can hunt down and capture one of these errant beings for you, for a nominal fee.
(If you don't know what this species is, check this handy guide~)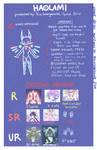 The fee for a standard Haolami is currently
$30 each


-At this price I do not include any special/unheard of traits, though
there is always a slight chance
that your custom Haolami does come out with a special feature.
-This slight chance can be raised if you decide to pay
any amount over $30
(up to you how much extra you'd like to pay)
-Special traits are anything at SR and UR tiers. (after all, those guys are hard to hunt down. You humans sure are picky!)
-I will only make adjustments once if you are not satisfied with the result, extra adjustments will incur an extra fee. However, you're free to change minor details yourself when you redraw/commission others to draw your Haolami, as long as it doesn't infringe on changing any trait levels.
They will look somewhat like these: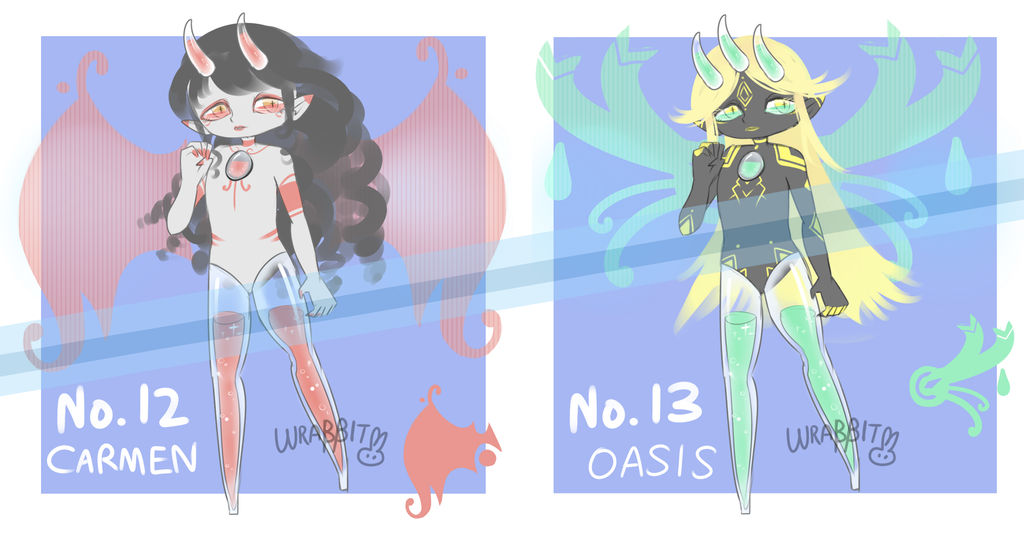 Please comment or send a note if you're interested in one
If it helps you to fill out a kind of form to elaborate your ideas you can use this if you wish:
-Main color(s) desired:
-How many horns/eyes?:
-Anything to base the design off of? (such as an object/animal/flower/pattern, etc):
-Any other descriptor of your dream Haolami:
We will use this information to create a Wanted poster and hunt down your desired Haolami.
Terms and Conditions:
-Don't claim the design as your own, even though it is your character, the design is still created by me.
-If you use toyhou.se website, please credit me for the character! --> toyhou.se/wrabbit
-Please care for them! They need attention.
Thanks so much!