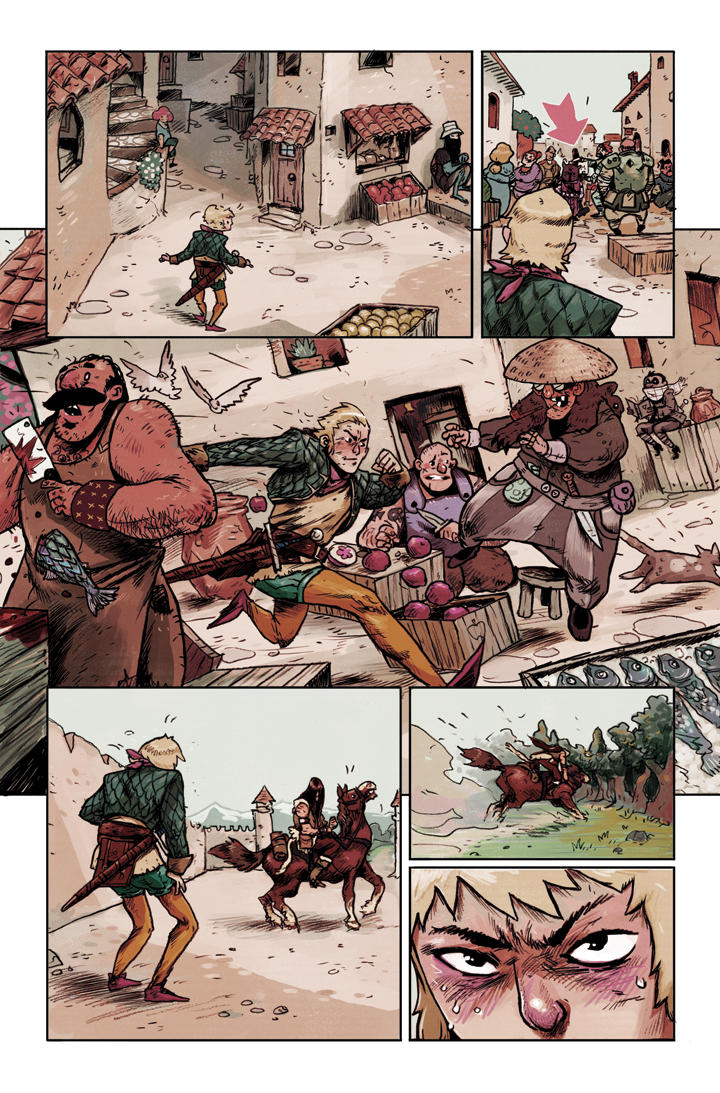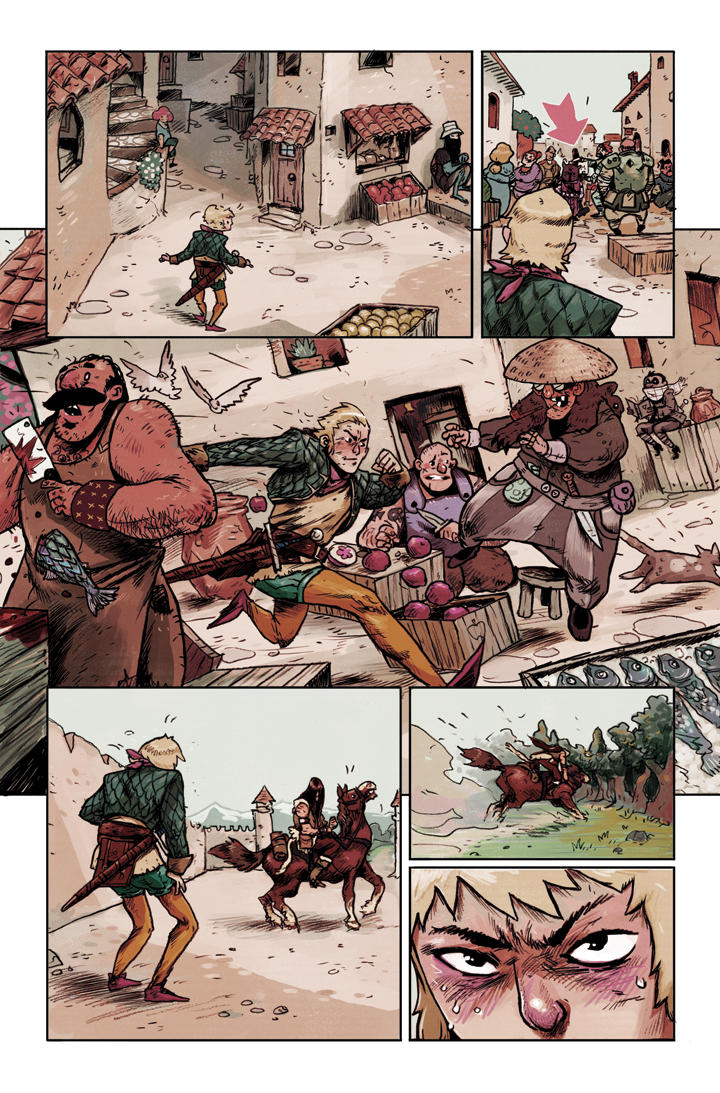 Guess what? You can now find a little short story i illustrated for the incredible SPERA, on-line. (created by Josh Tierney)
Its Called Fetch Quest and its a silent comic about how far Pira will Stick her neck out for her friend, Lono

FOR THE WHOLE COMIC CLICK HERE
[link]

Reply

Reply

Ha I just "read" the comic. I love it!!! Must have been fun to draw all those monsters!!!
Reply

yeah it really was
especially the giant Buffalo
i am very proud of his eye patch!
Reply

LOL yea he's real cool! Especially since it looks like he's coming out of the ocean which i didnt expect. The bird monster really caught my eye too!
Reply

Really beautiful! Great layout too!!
Reply

Reply

i love that you added snitch in the background!
Reply

hehe yeah you noticed!
i just had to squeeze him in there
Reply

I really, really like the design on that guy in the middel panel with the straw hat and bearskin.
Reply