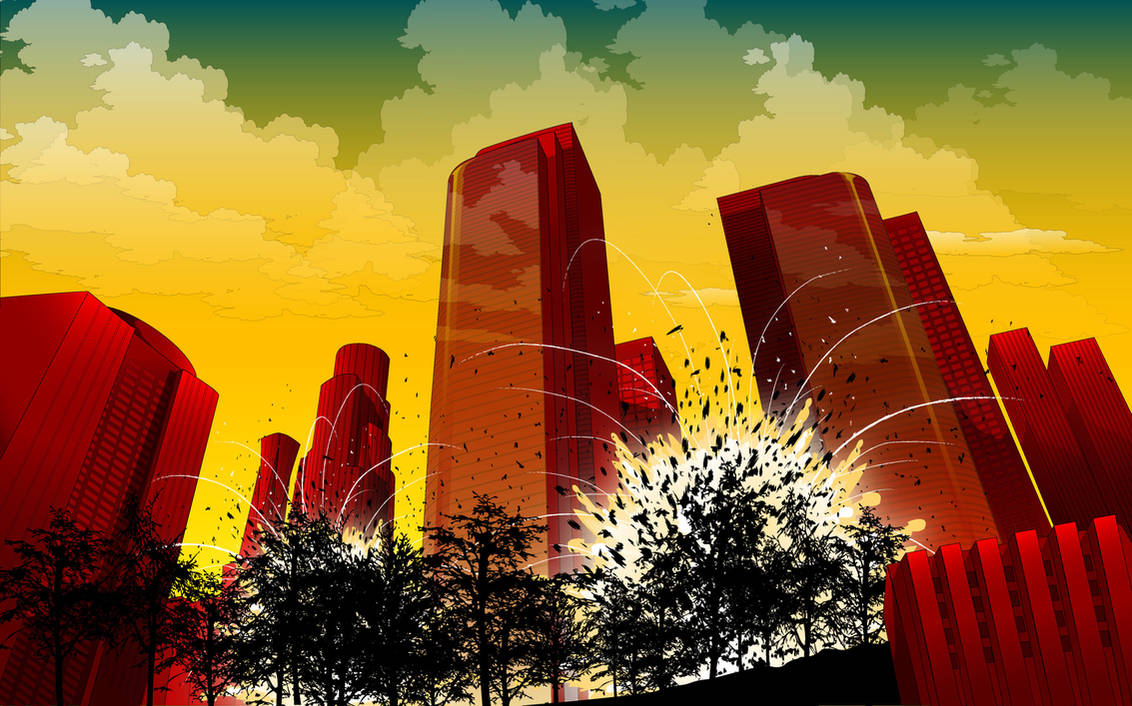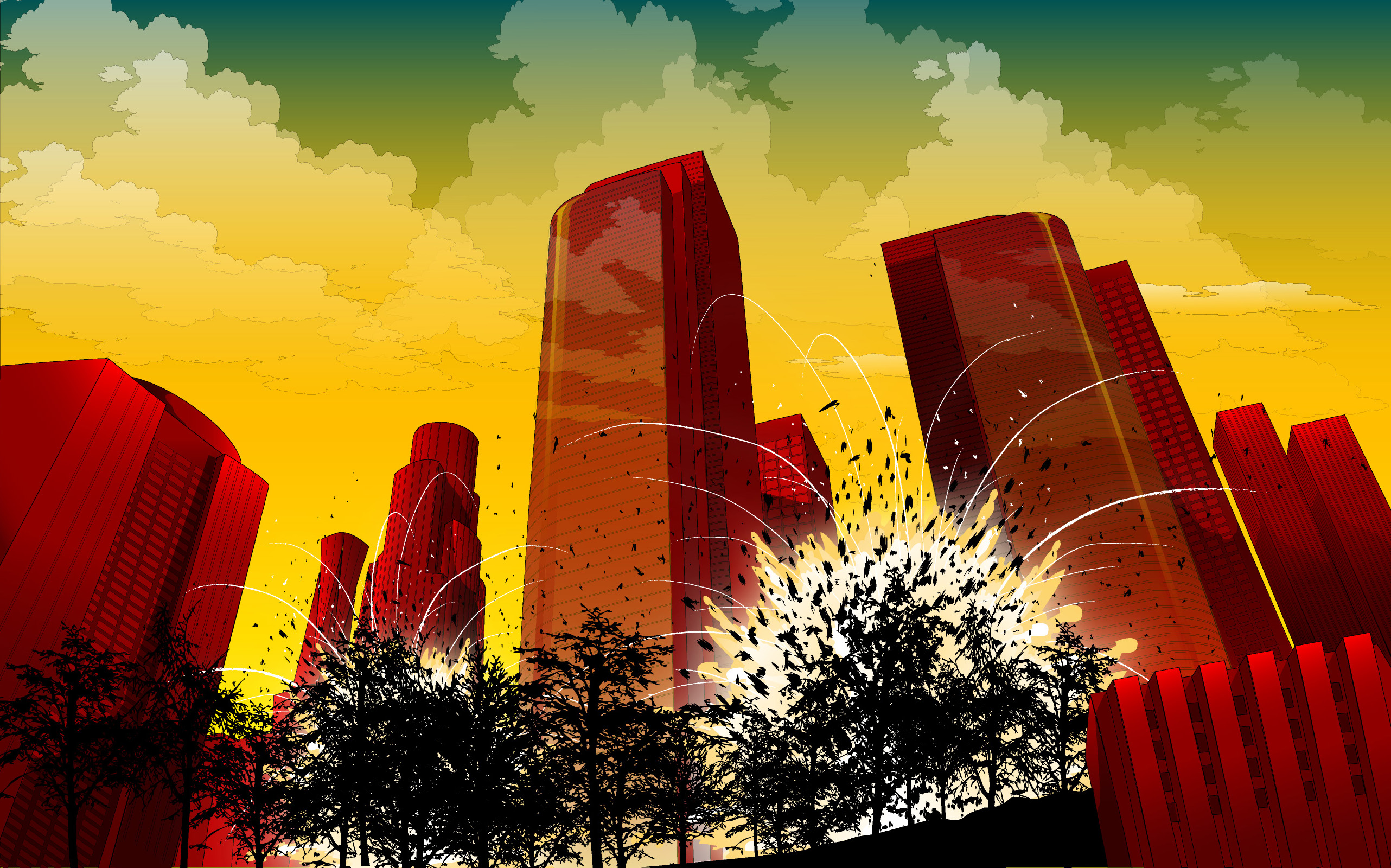 Watch
One of my first endeavors with Illustrator. Just finished it today. The theme and the colors are based on an older Photoshop piece I did last year, although I added explosions to add some points of interest and dramatic effect in the scene. FYI, the buildings are close models of actual ones in downtown Los Angeles.

Certainly looks like a terrorist attack, although I didn't plan it that way. Don't mean to offend any L.A. dwellers, I love that city, although I used to live in Orange County (maybe I'll do a piece on that next).

P.S.: this is a fix-it revision. Turns out it doesn't display at a decent size when searched at the web.
Daily Deviation
Given 2006-12-03