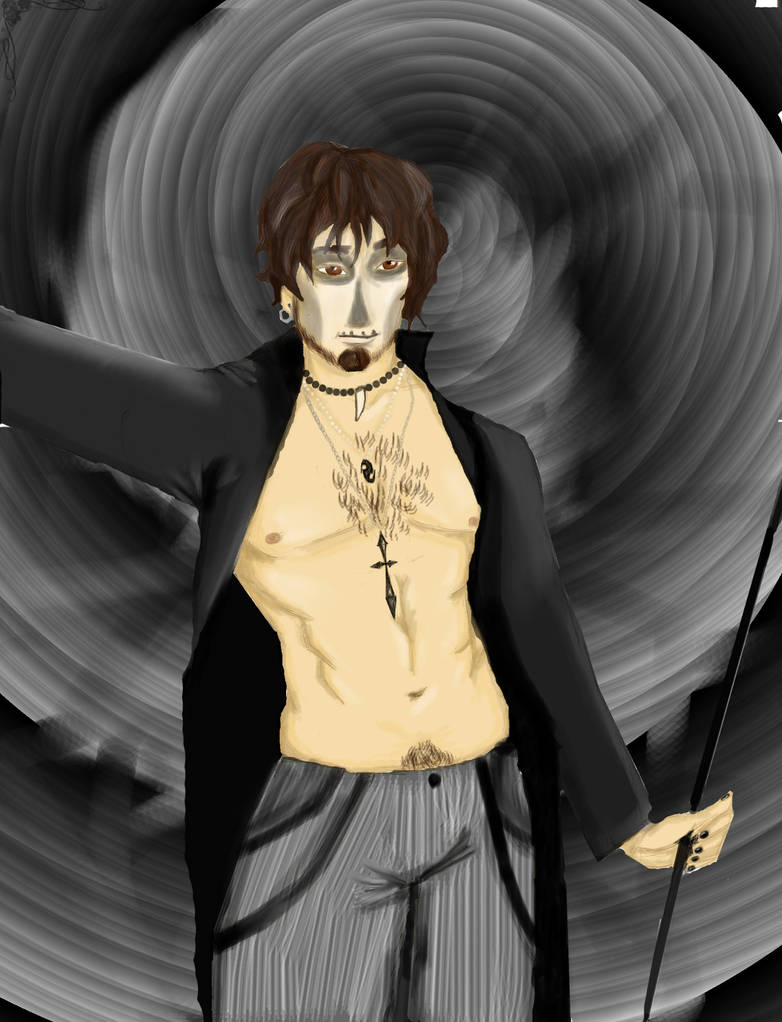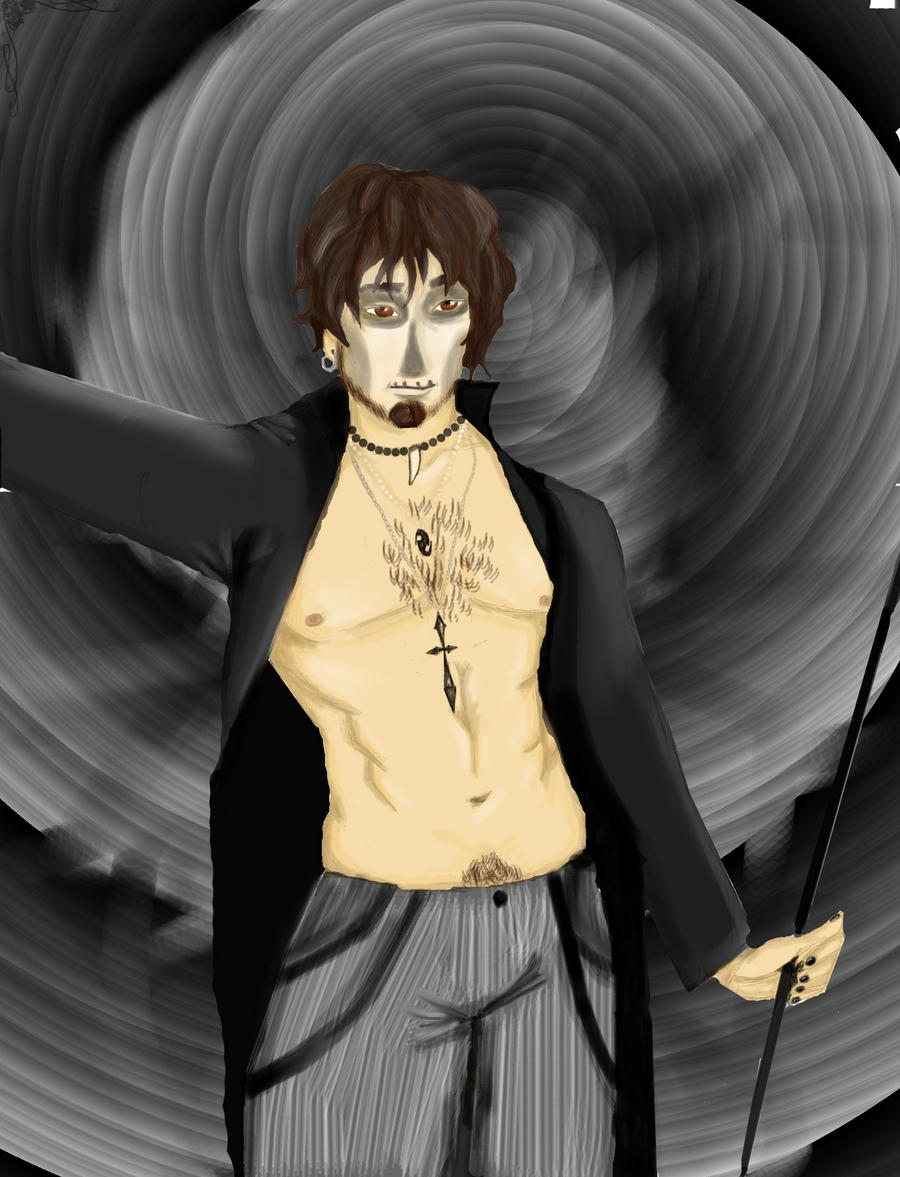 Watch
Jack is dressed as the Haitian voodoo god Baron de Samedi. I did not make that god up. He is not an oc. Look up on google if you must. Baron de Samedi and Maman Brigitte. He is the loa of sex and resurrection. Jack who is inlove with mythology and the like, finds him fascinating.

Oct. 12. 2010

Wow this is awesome, did you paint this?
Reply

Reply

Reply

it is wonderful and it has lots o

so it just made me squee everytime I saw one *blinks* sorry ADD
Reply

Reply

oooooaaahhhh! this came out great!

Reply

(

HIT DA ROAD JACK AND DONT YA COME BA-- Okay i'll stop it now )
Bast: Dude no one has to see your chest hair.
Aaron: >> Heh i never had those.
Bast: << You're not manly enough.
Aaron: -_-'
Reply

(

I'm excited he likes you! >> I dreamt about you last night though....weiyad)
Jack:

Whats wrong with a little chest hair?
Reply

(Lawl really? tell me about it! (besides that means that wasnt THAT bad of a nightmare XD )

Juliet: >> nothing sweetheart...
Reply

(>< I just... dreamt you somehow got the money and visited for a day... and then I was like >< You could stay longer and you were like

SURE!)
Jack: *pulls his jacket closed and grumbles*
Reply

(>< awww I wish that had really happened )
Juliet: >> ...seriously now?
Reply

Voodoo"nice outfit choice(was in, esentualy, a frankenstein outfit....so pretty much just seems to have a bad haircut and a screw in his headXD)
Reply

Reply

Voodoo"i thank my sister for getting these bolts so they look like they actualy are in me head(chuckled a bit)
Reply