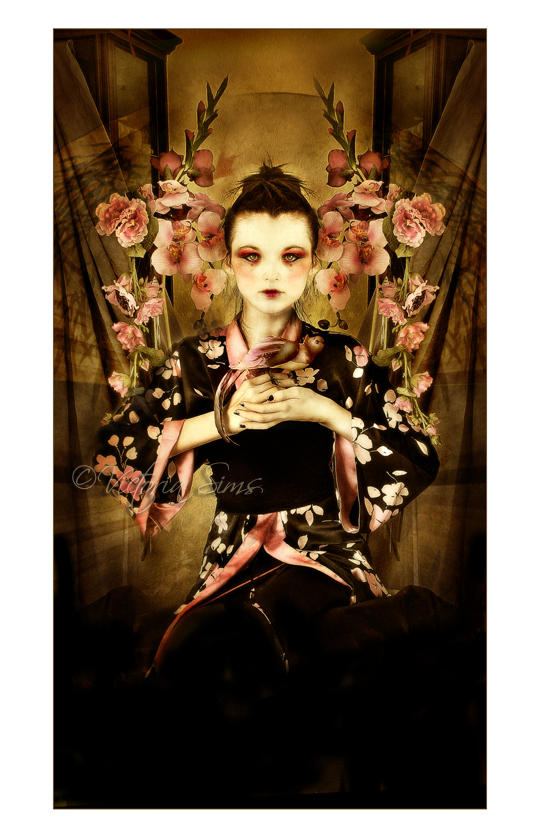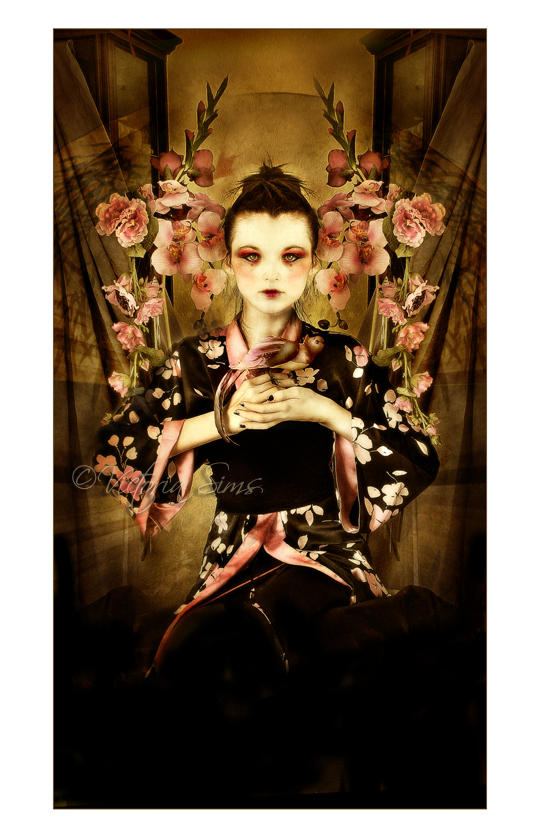 Watch
Geisha.
First proper piece done with my new camera.
For my graphics project, which I started last year and I'm added more work to.
Model is me. I wanted to have a doll-like appearance.
The little bird is a christmas tree ornament which I picked out when I was quite small.