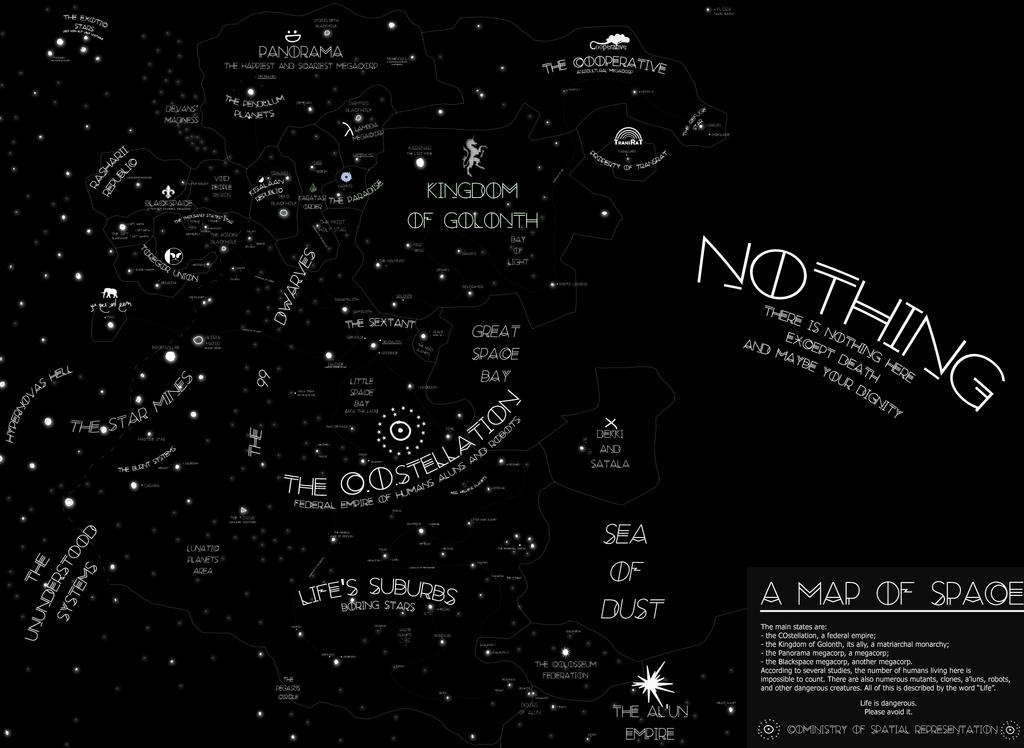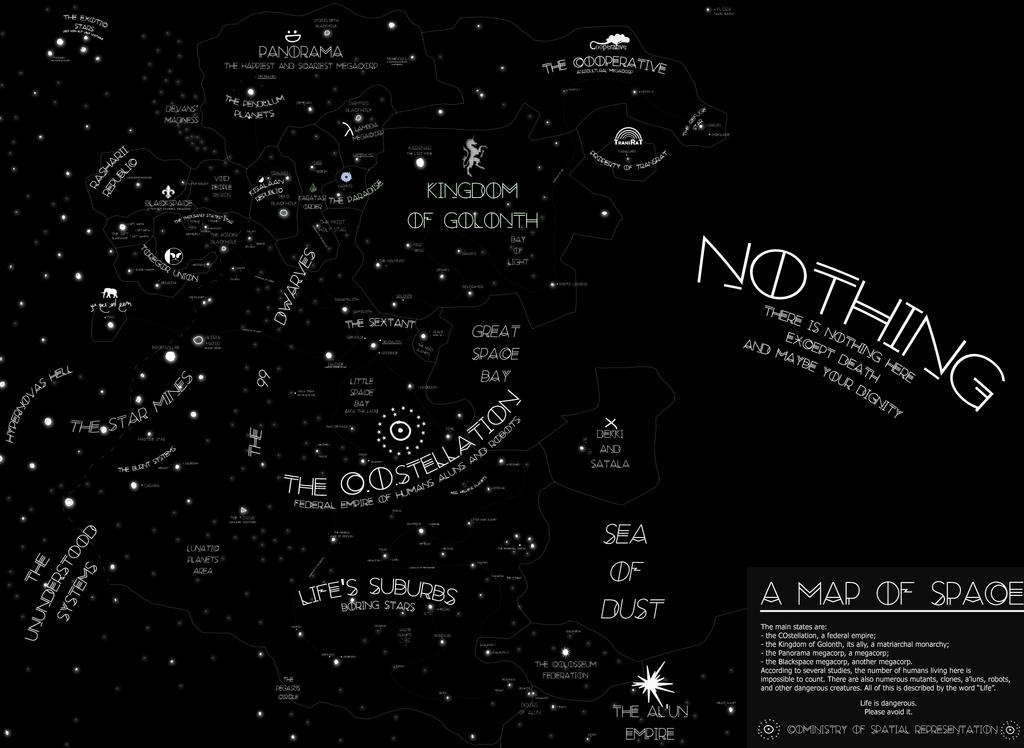 Based on my previous space maps, this one is a little bit more minimalistic. Big lighty dots = stars. Little dots = planets. Drawings = flags. Lines = Borders. Dotted lines = wormways (basically, wormholes).
In case you wonder, the font is Red Moon Rising (
www.dafont.com/fr/red-moon-ris…
)
As for the backstory... The C.O.stellation is a bunch of planets united together, with an (elected) emperor on top of them. They represent justice, the good, democracy, etc. Obviously that's why they destroyed most of the universe. they mined stars to make energy but turned them into blackholes, etc.
Most planets are artifical (Frankenplanets), they were built by the company Sakkadei Industries until the COstellation destroyed Sakkadei. Their FORGE still exists and still manufactures random planets.
The COstellation also went a few times at war against their biggest enemy, the A'luns (=aliens, or are they?).
With time, the COstellation was more and more divided. The Kingdom of Golonth and the Federation of Colosseum became independant. Then, the Empire itself gave independance to the megacorps (very powerful companies, such as Panorama, Blackspace, the Coop).

I still love your maps ...

Reply

Aww thanks!

Thanks for the watch by the way!
Reply

''There is nothing here except death...
...and maybe your dignity''
That legit made me chuckle

Reply