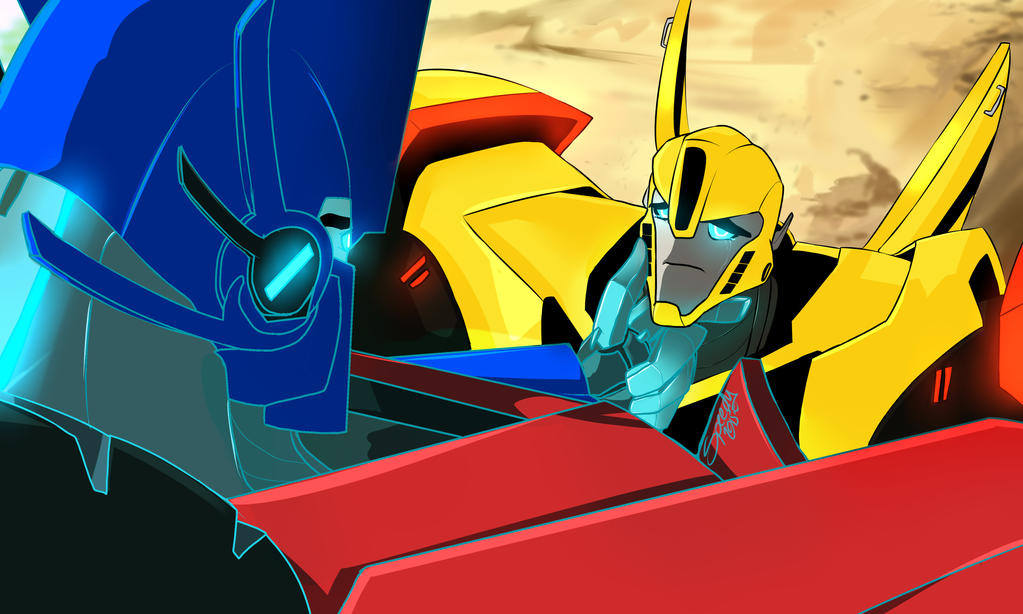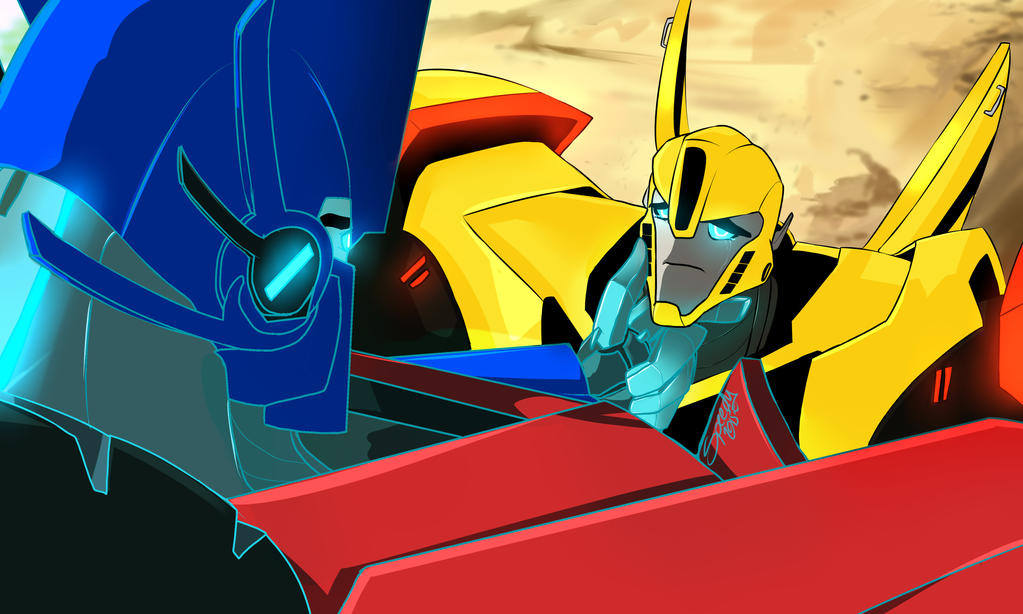 Watch
I was granted access to the first three English Robots in Disguise episodes before the series release in March. So, if you want to go into the show blind, don't read on.
I love their Father son Relationship.
_________________________________
Spoilers, kinda
.
.
.
.
.
.
.
.
.
.
.
.
.
.
.
.
So in the second episode Optimus appears briefly. During Bee and Big Rig's conversation Bumblebee looks down, sullen and says, "But Optimus we
need
you, we'll
always
need you." and then later on he asks, "Will I see you again?" and Optimus says, a bit forlorn, "I do not know. The Universe has a plan for me...but I do not know what it is."
And thus this picture was born. My first full Robots in Disguise piece. I was brought to tears by their relationship, Bee just misses Optimus so much and you can
feel
it.

I already love this series, more fanart to come!
Optimus prime and Bumblebee belong to (c) Hasbro