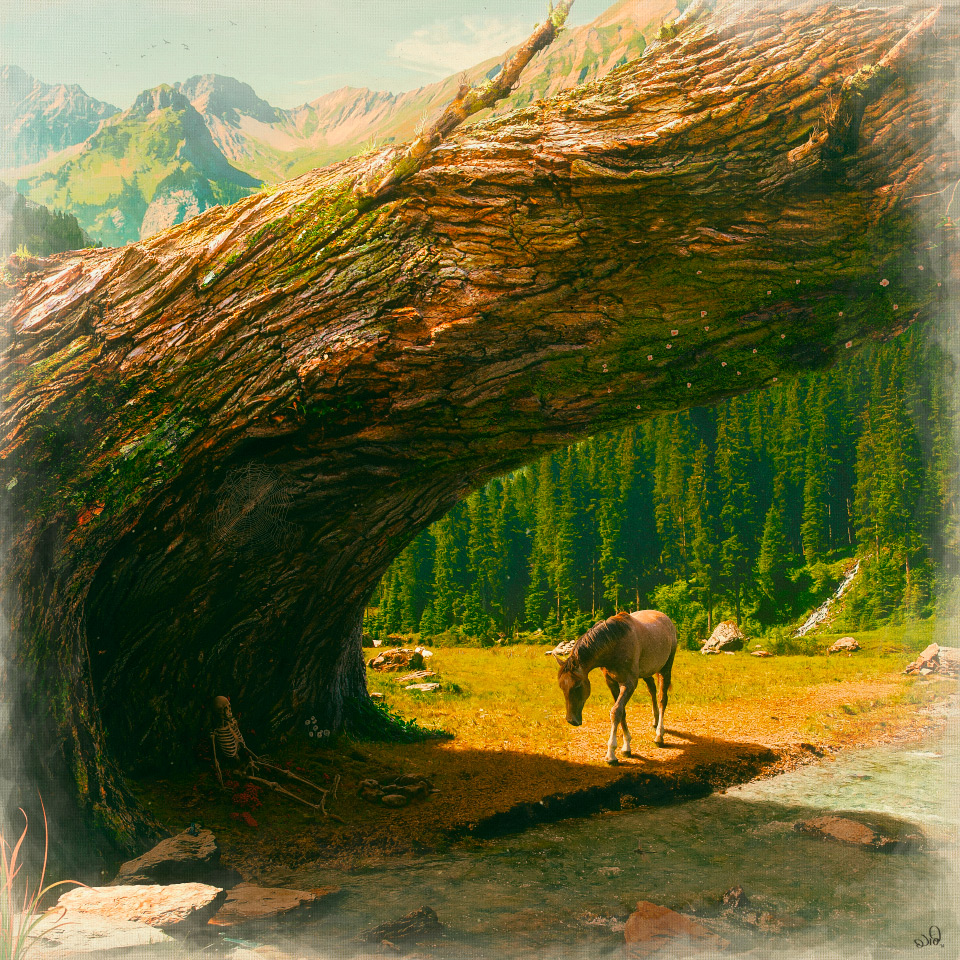 Lovely ^.^ Great work on the shadows! I love how it all came together
Reply

no no too many works!! no good!

"Simple", clear and coincise! Very beautiful!
Thesong tone works always very excellently!
These your works are always air fresh for my eyes! You are 1 of few, able to do this magic! This because my eyes are over saturated and some cut is ultra boring for me.
Landscapes works created by you are always very cool! Long life to landscapes! ok i love landscapes works

My brain love explore them!
He is taking a long pause under that tree!

Reply

Very bad news for today, my friend: I already have another three pieces finished!

And one of them is a kind of surreal landscape, so it will be the first on the upload list; hope you like this one too.

Thanks for all, Luke!
Reply