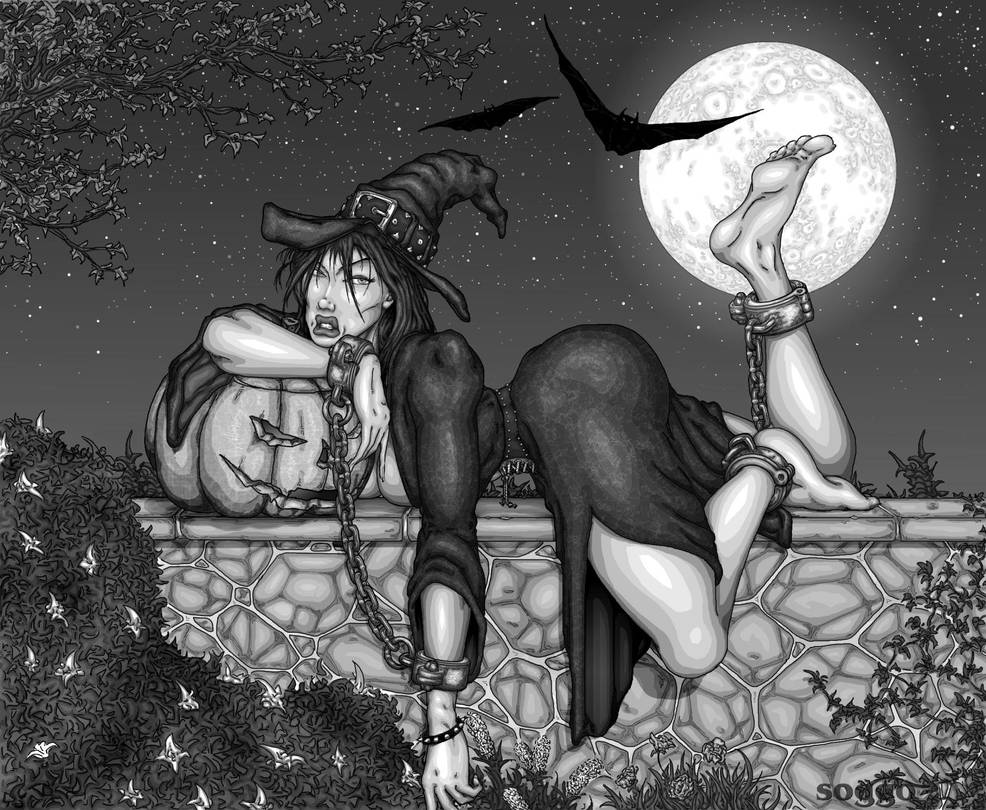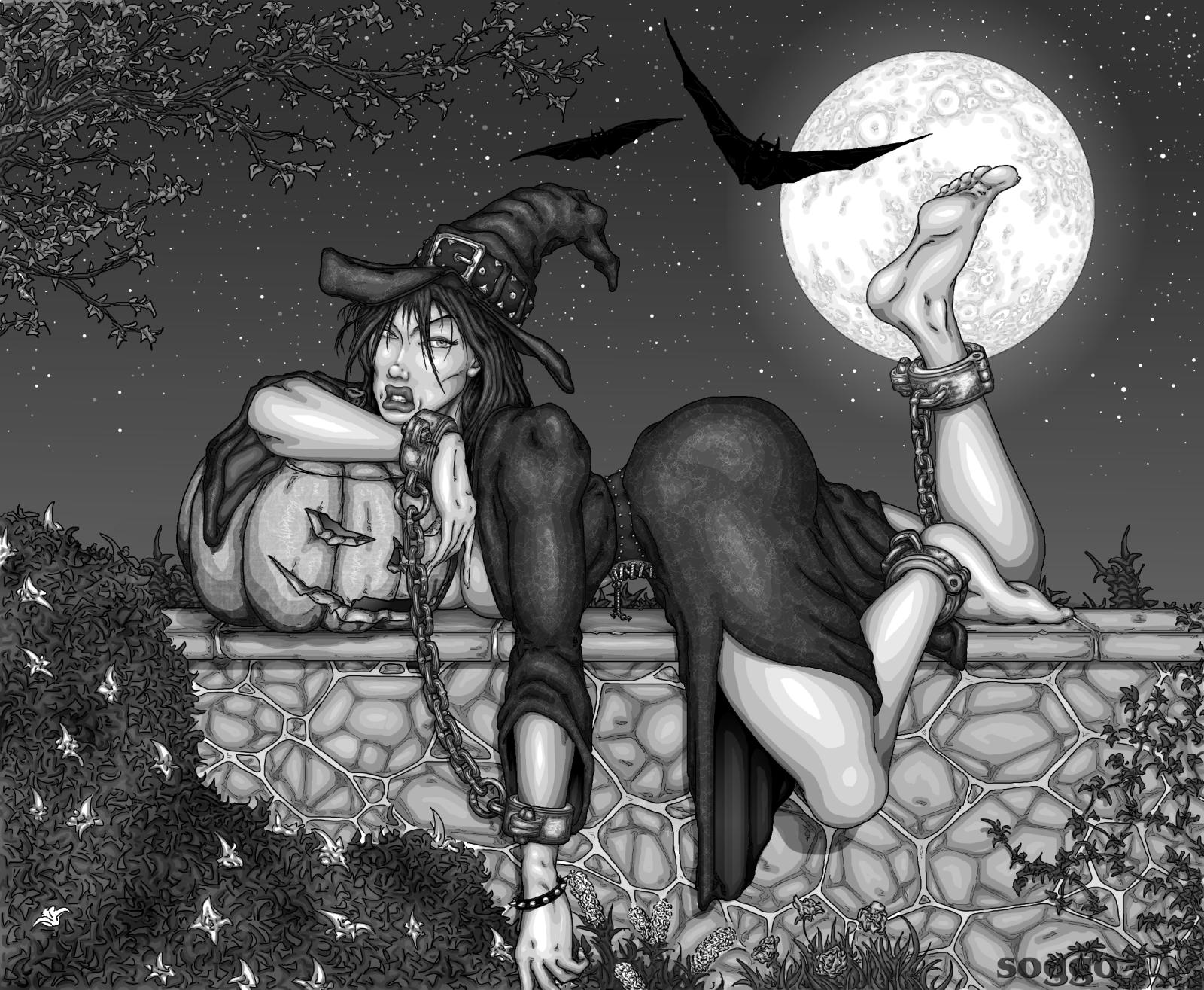 Watch
After finishing the main Halloween picture for 2017, I felt like working with the Halloween witch some more and asked her to pose at the same spot as the girl in
fav.me/d7l1syp

If she had on black stockings (minus with shoes)with the witch's outfit and the chains, it would make a Very good erotic Halloween look
Reply

Ah, well, finally it's all about personal preferences. I'm surely not against stockings (used them in some of my images), yet in this case they just didn't fit for my taste
Reply

Great to see some new material from you. She looks like she may not be enjoying Halloween this year which is a shame because she looks gorgeous laying there.

Love the detail of the left shackle just riding up the arm as the chain is a little too short...
Reply

I love this one. Great job
Reply

Yes, I was, as so often, puzzling over the physics; glad you like the result

Reply

Love seeing your work again & wow she looks great!
Reply

She may be posing in the same spot, but I'm sure she would like it better if the other woman was present and they could play together all night long.
Reply

Love this little series. And it's really good to see you posting here again. Oh joy!
Reply

What a sexy, shackled witch!
Reply