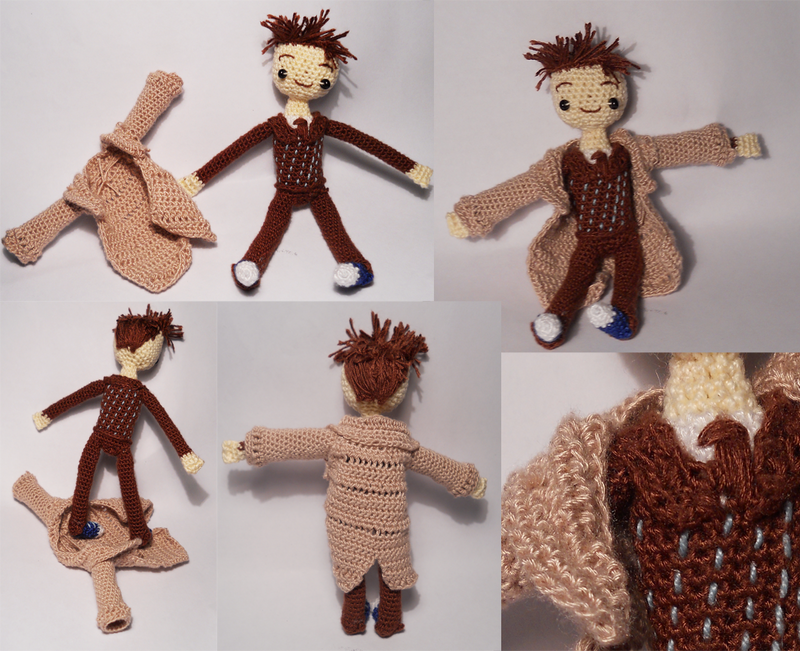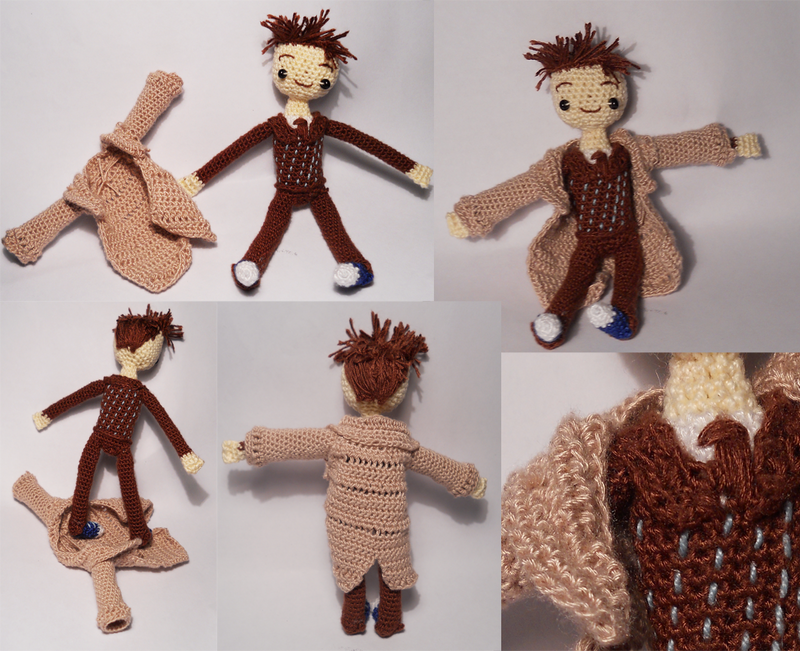 Watch

Oh my goodness. Well. It seems i've been sucked in.
Been watching doctor who for a couple of weeks now, I'm well into season 3, missing Rose but still loving david tennant as the 10th doctor!
Here's my reference image:
[image]
I guess I didn't include a scale with this picture... well, I used size 10 yarn, so he's like 6 inches tall. Between 6 and 7. Maybe less. There aren't any rulers nearby.
Ummm what else is there to say.... wibbly wobbly timey wimey?
Oh, and if you want to purchase him... well, i can't really price him, because i really like him.

comment or send me a note if you want to give me an offer, i suppose.
Also check out~
[link]
[link]
[link]
goodness, that would be easier with a *....
I'm doing custom commissions! Send me a note if you want something, commission info on the journal on my profile

doctor who is from BBC, I just made a plush


Reply

Reply

Awwwwww, he's adorable! Happy Doctor!

Reply

Reply

abuBUBAUBUBUBUBU IT'S SO PERFECT
Reply

Oh wow this amigurumi Doctor is so cute!

Reply