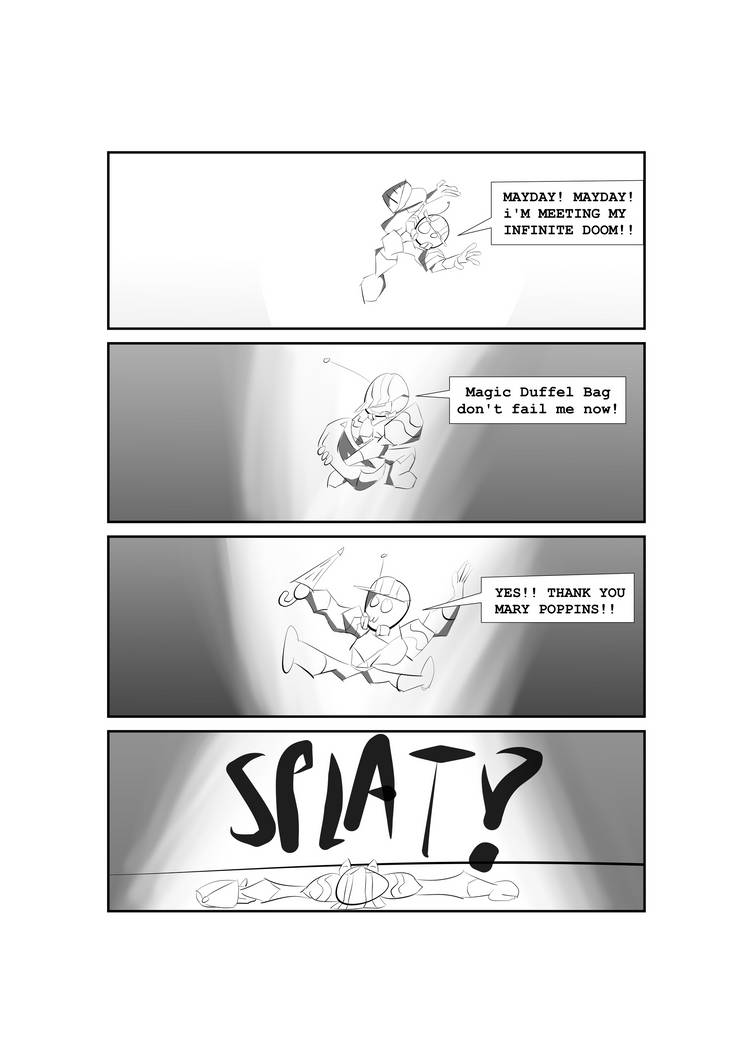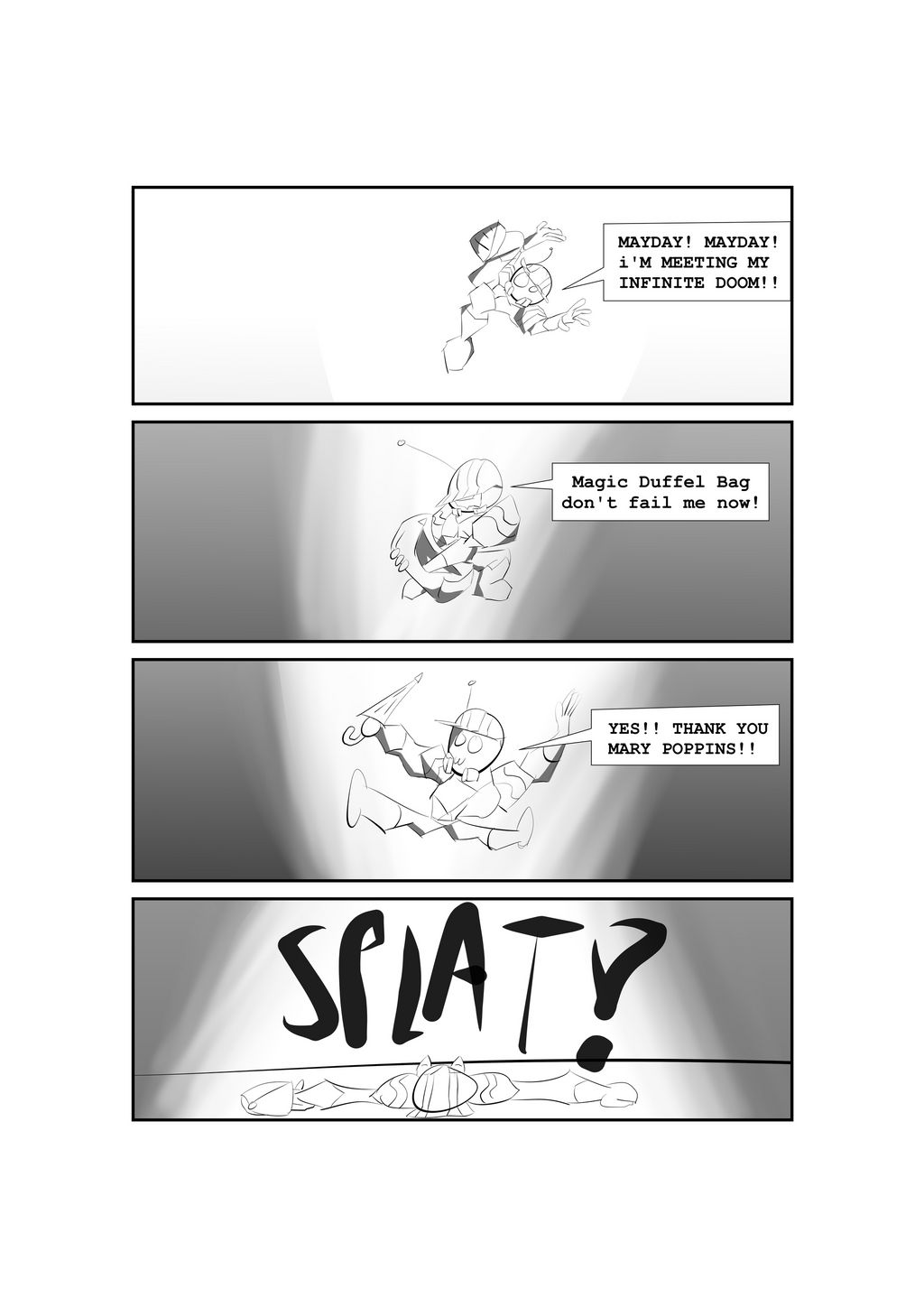 Watch

Haha, nice punchline. Or should I say splatline?

I'd keep an eye on your word bubbles. You have so much room in each of to your panels, there's no need for your dialogue to be squished into your word bubbles. Spread them out.
Reply

ok sorry...at first I was trying to understand what you were trying to tell me until I looked at one of your comics, I think NOW I understand what your trying to tell me..Thanks

Reply

ok...I guess ill remember that for next time...I've been also considering not using word bubbles at all but the only reason I use word bubbles is cuz the other professionals use word bubbles sooooooooooooo thanks for the handy tip

Reply

Oops, looks like you misunderstood me. I didn't mean to say don't use word bubbles at all- please do! Word bubbles in comics are totally needed. What I meant is that you should work on the placement of your font and the size of your word bubbles so your dialogue isn't so squished.
Reply