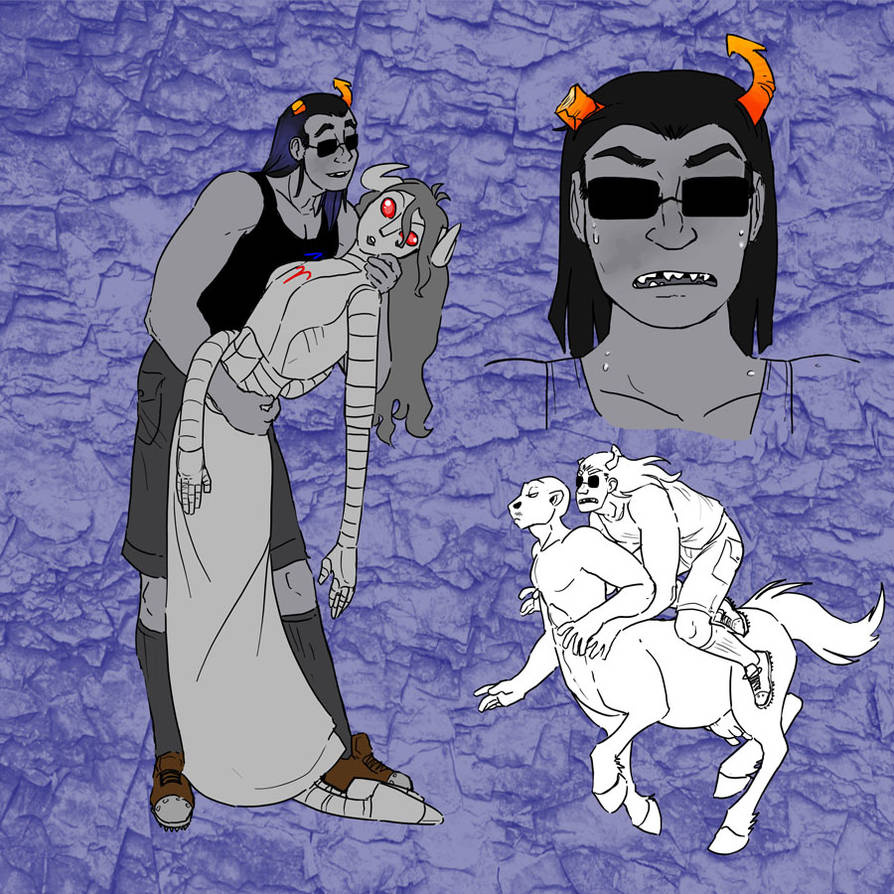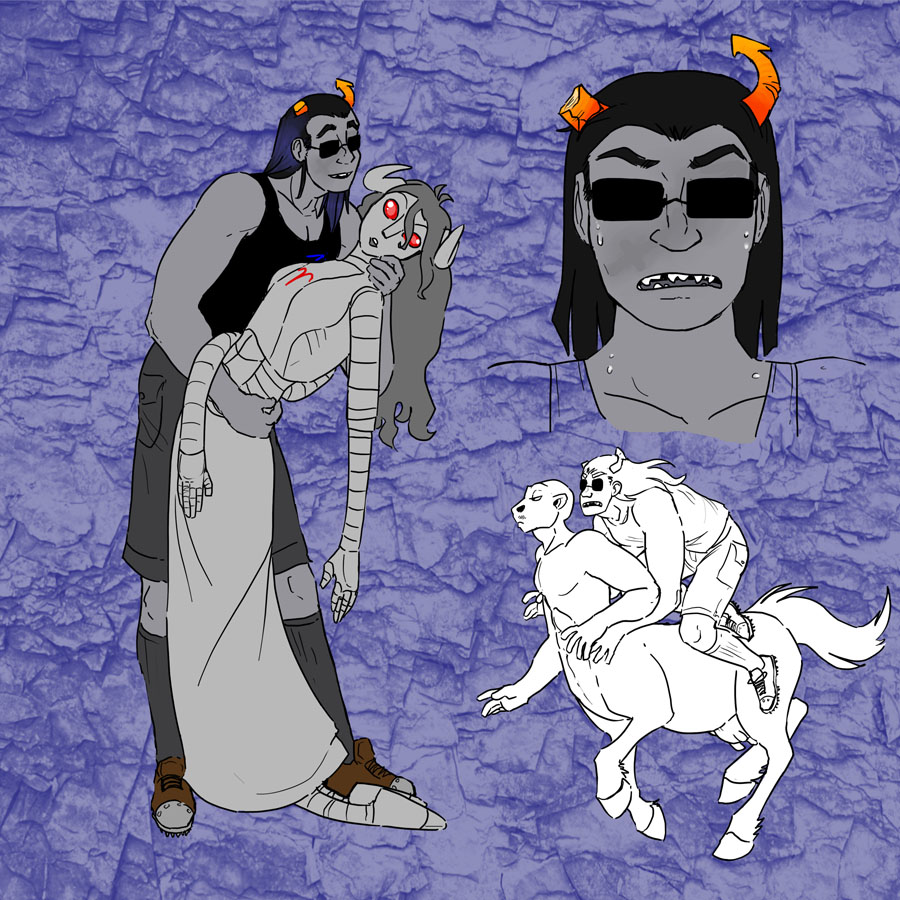 Watch
Equius being... creepy.
Equius is the only one of the Trolls for which I had to study before I began his drawing, to figure out his muscle build (even though most of it is covered by his shirt). I gave him the physic of a hurdle jumper, since that body build is well muscled all over but is still light and agile. Equius strikes me as the kind to be interested in developing his body for real fighting and athletics, rather than for show. I also tried to make his nose look like it had been repeatedly broken and healed.
The full body picture features him romancing his robo-Aradia (one of the most hilarious scenes from the comic in my opinion). There's a really fun reading of it here:
[link]
The line-art is of him either leaping onto or dismounting from Author's back, possibly as they charge toward an army of enemies.
Once again, characters belong to Andrew Hussie, creator of the comic Homestuck.
Background is the Stone and Rust brush by