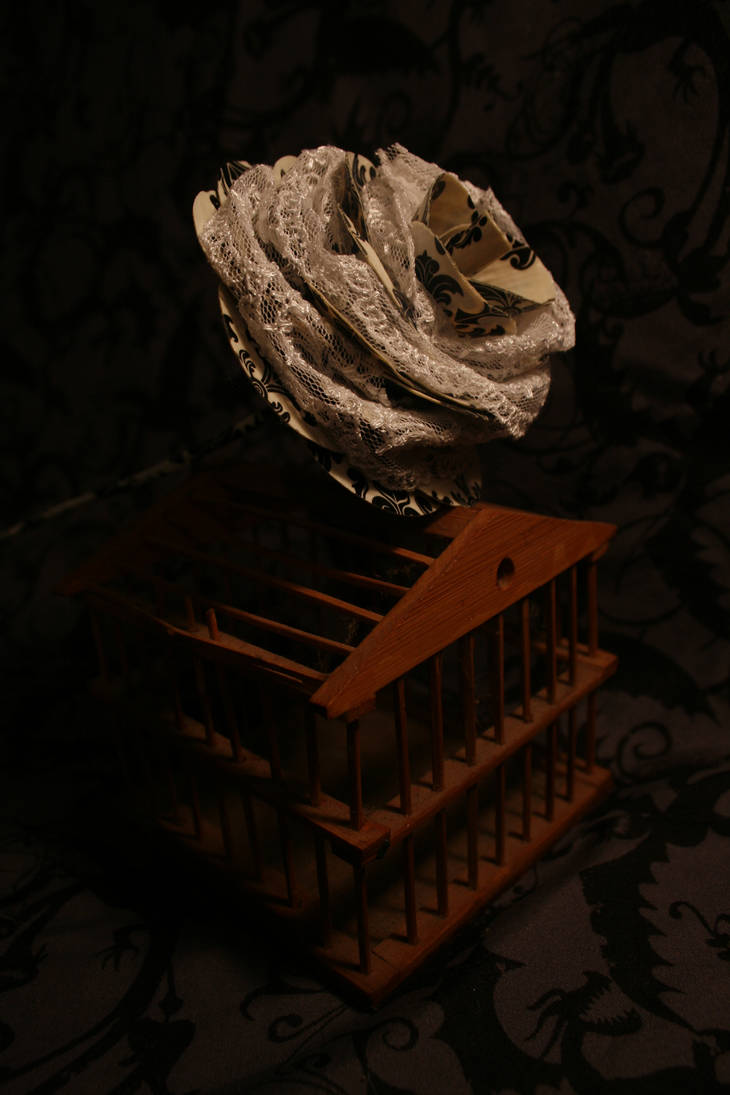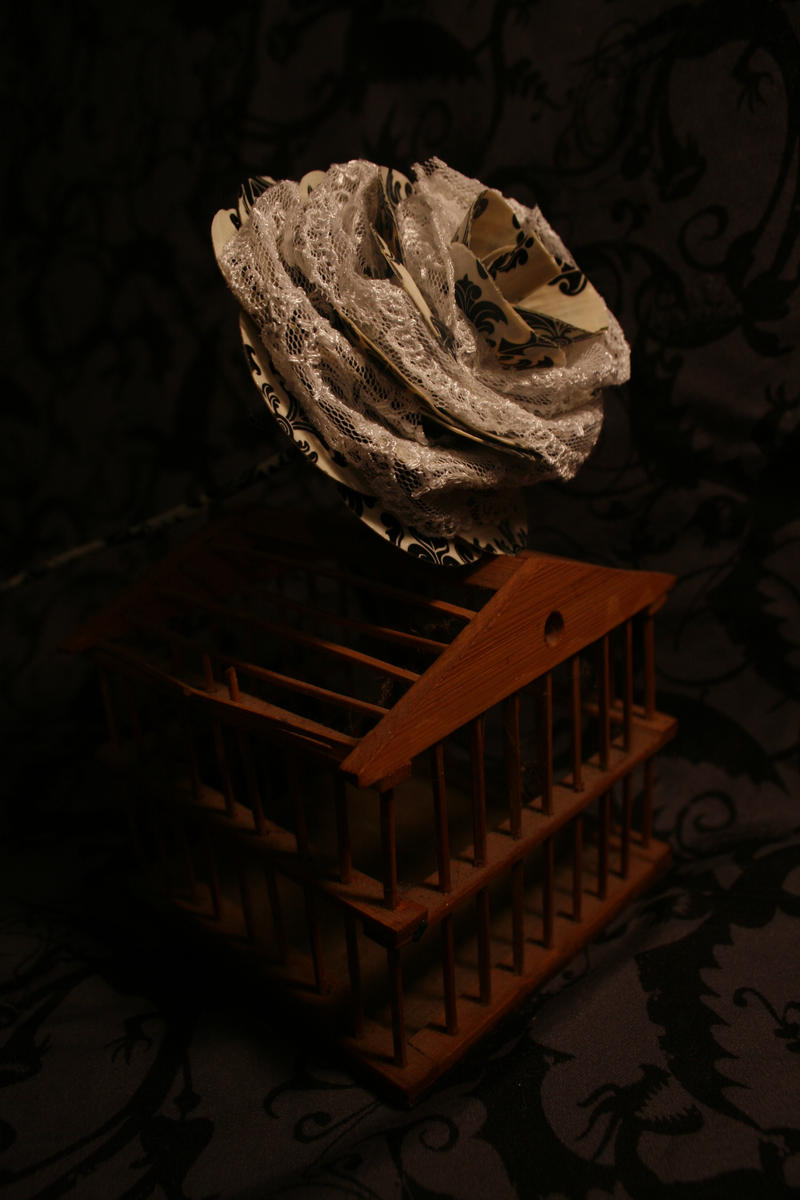 Watch
A baroque duck tape rose covered in lace. This was a commission to be included in a wedding bouquet. I'm still not sure if I'm completely in love with it or not, but at least it photographs well!

I have requested Critiques, and I do ask that all critiques remain constructive.
Daily Deviation
Given 2011-03-19
"Proving that duct tape can do anything, one almost expects this work of art to pass the sniff test."
Victorian rose II
by *
theshyfox
(
Suggested by

djkafkastudios

and Featured by KubusRubus
)
A very well crafted piece. It's a very creative idea along with the addition of the lace to the rose.

The photo itself is quite dark and does not show the stem of the rose very well. However, that is not the main focus of the photo. The rose itself is light enough to show up, but it could be a little brighter in this picture.

Even so, the dark tone to the photo adds to the mood of the rose.

The lace running off the edge of the rose can be worrisome at times, however, it's not overbearing to where it takes away from the rose.

Overall, it is a very nice rose and very well crafted. Good job, I enjoy seeing this.
The Artist thought this was FAIR
23 out of 23 deviants thought this was fair.