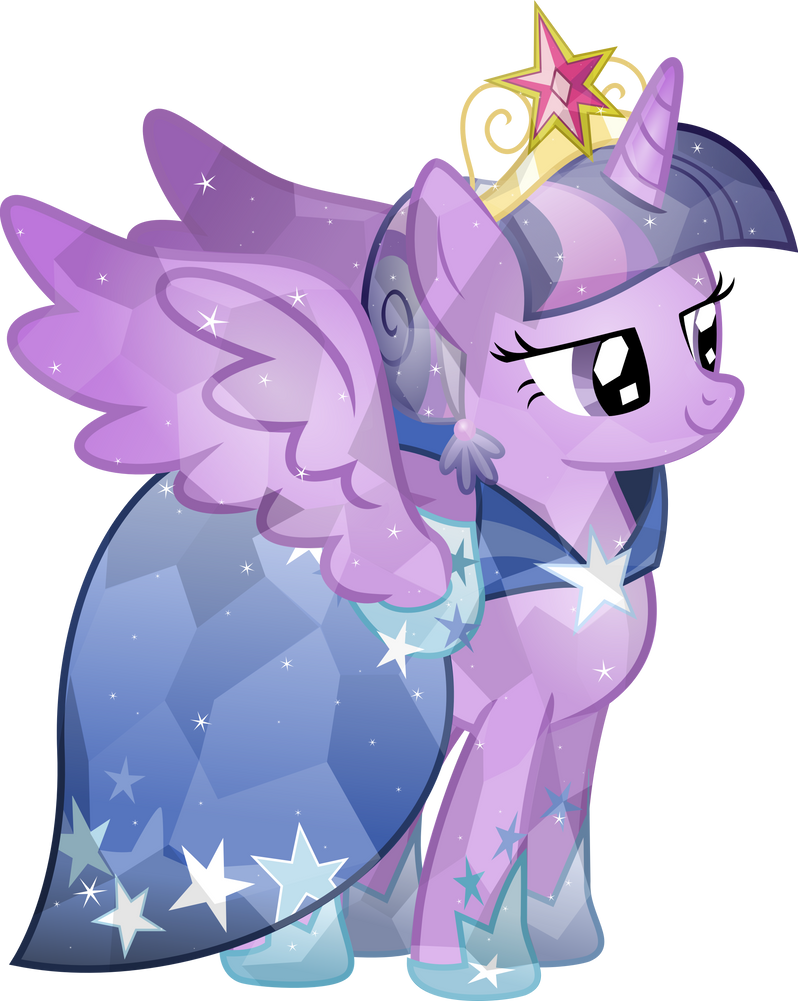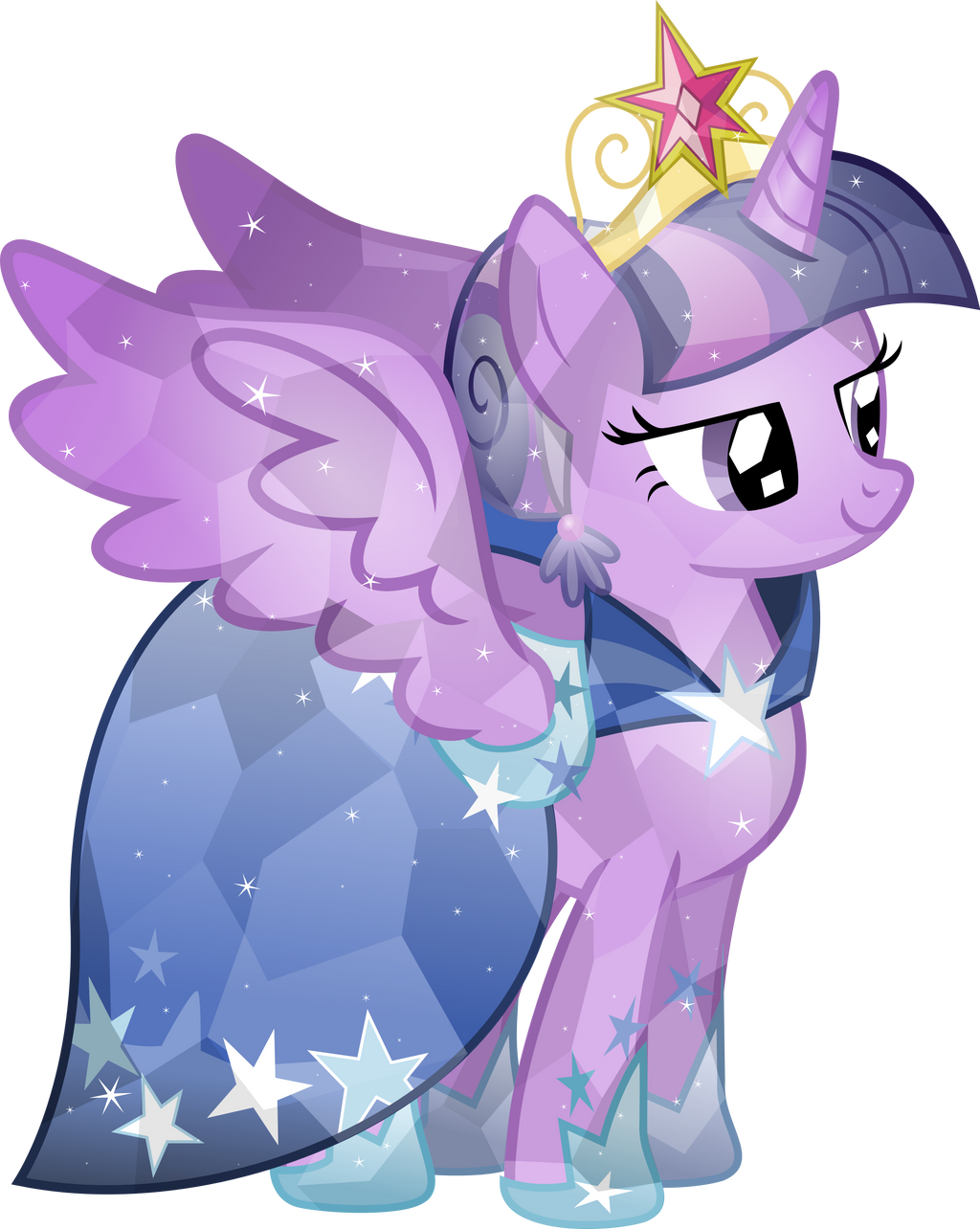 Fourth installment of the main cast of MLP in their GGG dresses, crystalized.
I do not own My Little Pony: Friendship is Magic.
Credits go to

and

Vector made from multiple screenshots of the show.









Princess Twilight Sparkle Crystal Dress SVG Download
A NOTE: The SVG files are linked for 3rd party editing (color adjustment for a work, better integration into a wallpaper, etc)
Downloading this file does NOT give you the authority to recolor the vector, re-upload it claiming it as your own, or to use it as an adoptable or base.
It ALSO does not give you the permission to remove the wings in an attempt to retcon her from her princess status or to try to make a hate speech of it towards Hasbro that "Twilight didn't want to be a princess". Removing the crown is perfectly fine if it messes with a color scheme you are using the vector with, however.