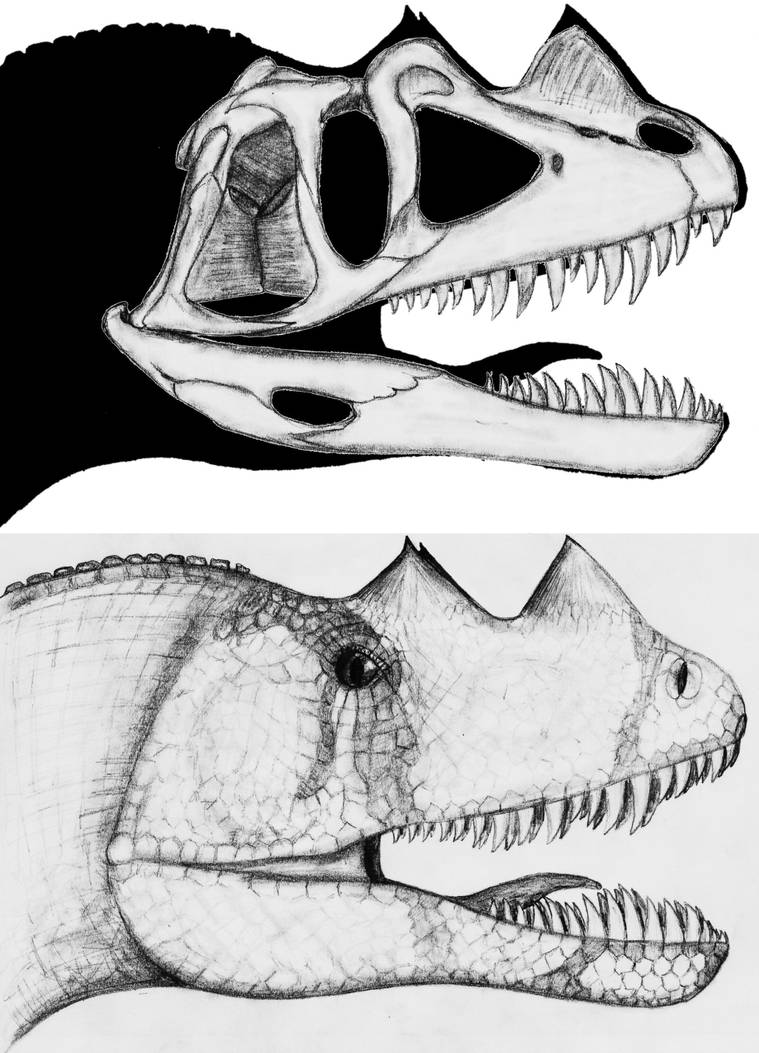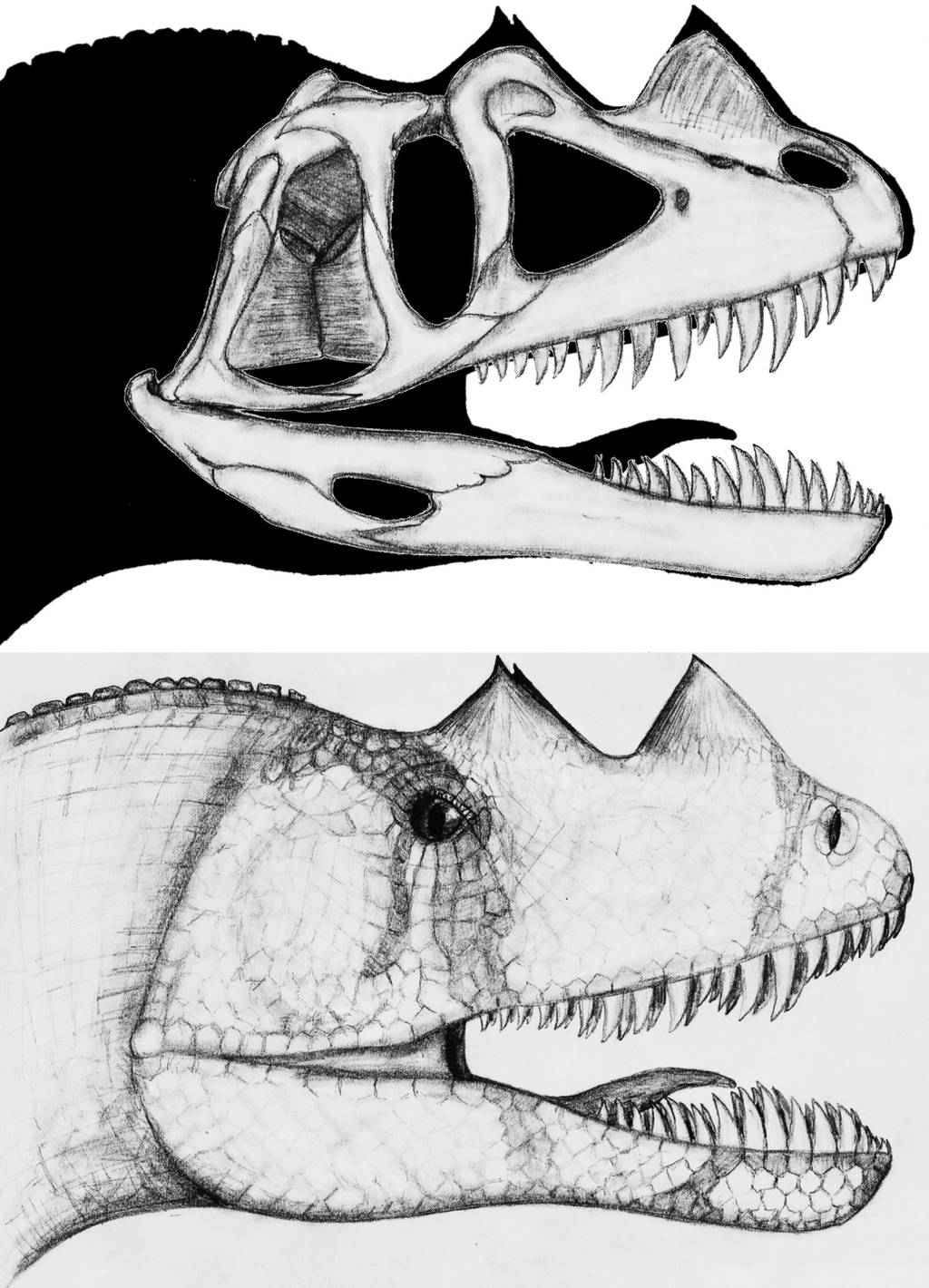 Holotype specimen, USNM 4735, described by Gilmore (1920). I had some time left and thought I'd make a late contribution to the challenge by

.
Gilmore, Charles W. (1920): Osteology of the carnivorous Dinosauria in the United States National Museum, with special Reference to the genera Antrodemus (Allosaurus) and Ceratosaurus. Smithsonian Institution United States National Museum Bulletin, 110 pp. 1-159.

Do you have any data on how long Ceratosaurus' tooth crowns were?
Reply

These are the data from Smith et al. 2005 (All measurements in mm, crown heights in bold–possibly slight underestimates, but not much based on theropods' closest thecodont relatives):
specimen side position CBL CBW CH
UMNHVP7819 Left pm01 25.86 14.79
31.63
UMNHVP7819 Left pm02 23.00 16.81
41.89
UMNHVP7819 Left pm03 24.04 14.88
41.66
UMNHVP7819 Right pm01 20.26 14.31
38.69
UMNHVP7819 Right pm03 22.64 13.90
39.65
UMNHVP5278 Left mx01 25.47 15.10
51.32
UMNHVP5278 Left mx03 29.61 12.88
61.71
UMNHVP5278 Left mx05 32.95 14.00
75.00
UMNHVP5278 Left mx08 27.52 10.53
52.38
UMNHVP5278 Left mx10 20.79 9.12
38.11
(you should be able to copy and import that into the statistics software of your choice, otherwise the paper is freely available at the link I posted below).
Specimen 5278 is the
C. "dentisulcatus"
holotype, not sure whether the other one is among the specimens that likely belong the same individual, but it seems possible.
–Ref:
Smith, Joshua B.; Vann, David R.; Dodson, Peter (2005): Dental Morphology and Variation in Theropod Dinosaurs: Implications for the Taxonomic Identification of Isolated Teeth. The Anatomical Record, 285 (A) pp. 699-736.
onlinelibrary.wiley.com/doi/10…
Reply

I'd check Smith et al.'s 2005 tooth morphometrics paper, it contained some measurements but not sure how many. I can look it up later.
Reply

awesome.

btw, how do you get the mini pictures, I can't ever get em to work.
Reply

Thanks! You simply write :icon, followed by the user's name and another :, all without spaces.
Reply