Hey guys,
Thanks to our awesome artist on TG, we've put together a set of official Therian Guide merchandise.
This is both to help you express belonging to our community (for merch with the name "Therian Guide"), or simply to subtly speak out about your therianthropy without being too specific (our merch with just therian symbols).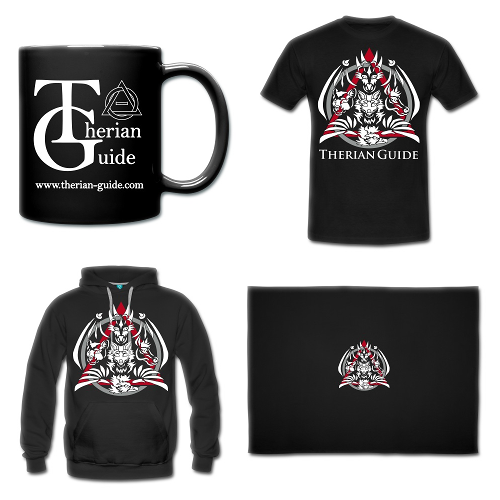 There is more than on this image, there are t-shirts, hoodies, blankets and badges, with both types of designs (explicit and subtle). What is more you don't have to pay to get them. Our forums have a system of points you earn simply by being active on the forums and talking about therianthropy. You can use these points to buy the merch and you get it completely free. We ship worldwide, so you can get them no matter where you are.
(If you offer therian stuff of your own, you can also advertise in our marketplace area or make your own gear available over our points system.)
Join us
and start earning your points.

LP,
Dusty